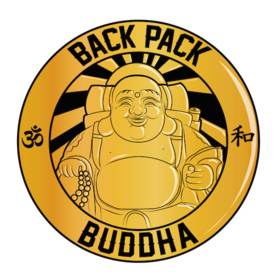 We're a small Nepal based business centered on good karma. We strive to create eco-friendly, spiritually conscious, and original products that truly help people.

MAYAN PROTECTION FACE MASK
Sitting approximately a 1/2 inch from the lips, this mask allows one to breath and speak with ease.
Such freedom enables for use in tandem with an N95 mask for enhanced protection.

HIMALAYAN DUFFLE NO.1 "ACTIVE YOGI"
Our latest duffle was designed specifically to carry 1 standard sized yoga mat (68″ x 24″)

THE "OM" BOX *7 HANDMADE GIFTS
1 hand crafted lokta box
Containing 7 special gifts


CAUSES WE SUPPORT
BACKPACK BUDDHA DONATES 10 – 15% OF OUR PROFITS TOWARDS CREATING LIVELIHOODS, HELPING REBUILD TEMPLES IN NEPAL, & ELEPHANT PRESERVATION.
THANK YOU!





AMBASSADOR
Receive an unlimited 20% discount for you and your friends.
From all of us at Backpack Buddha in Nepal, Thailand, Guatemala and the USA, we wish you the greatest inner peace, self love, discipline, and happiness on your path.
CONTACT