JAB JEWELRY DESIGNS.
Make It Personal
CUSTOM JEWELRY DESIGNED JUST FOR YOU
724-941-8300
For one-of-a-kind jewelry that will link generations.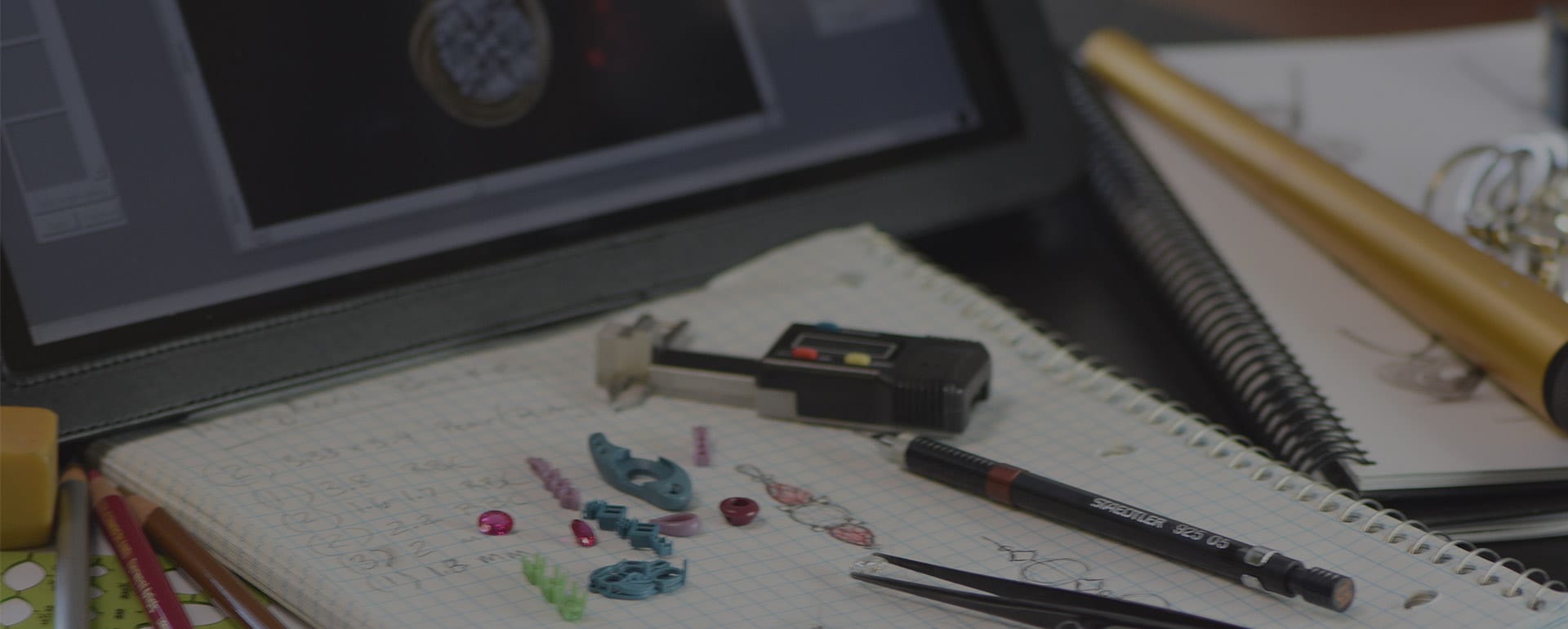 There are lots of ways to celebrate life's milestones. To commemorate those special occasions perfectly, many people order custom-made jewelry from JAB Jewelry Designs.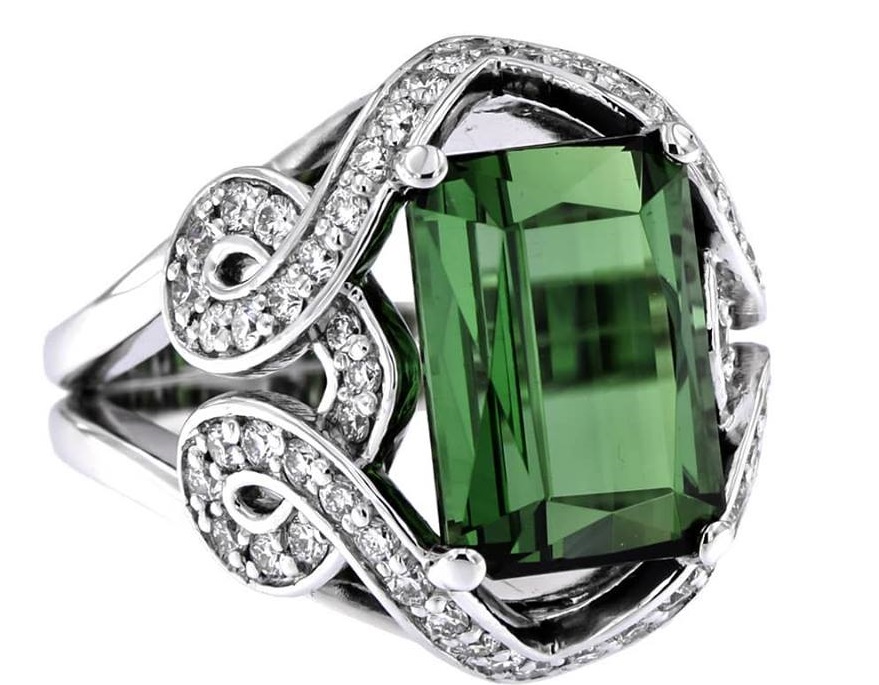 Mike Kelly, JAB Sales Manager explains why its customers select JAB. "Most of our customers are not just looking for something to wear; they're looking for something to own for a lifetime; something that reflects who they are. Our associates understand. What's more, they'll team with customers to design pieces that fit their vision. The result is special because, whether it's an engagement ring, wedding band or any other item, each piece was created just for them."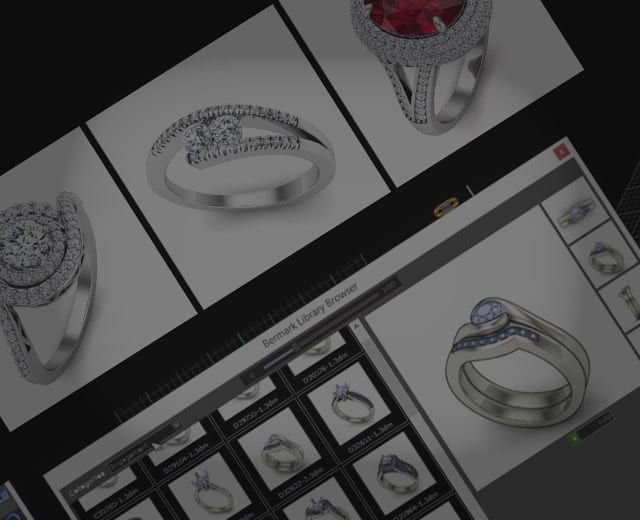 Not just meeting expectations, exceeding them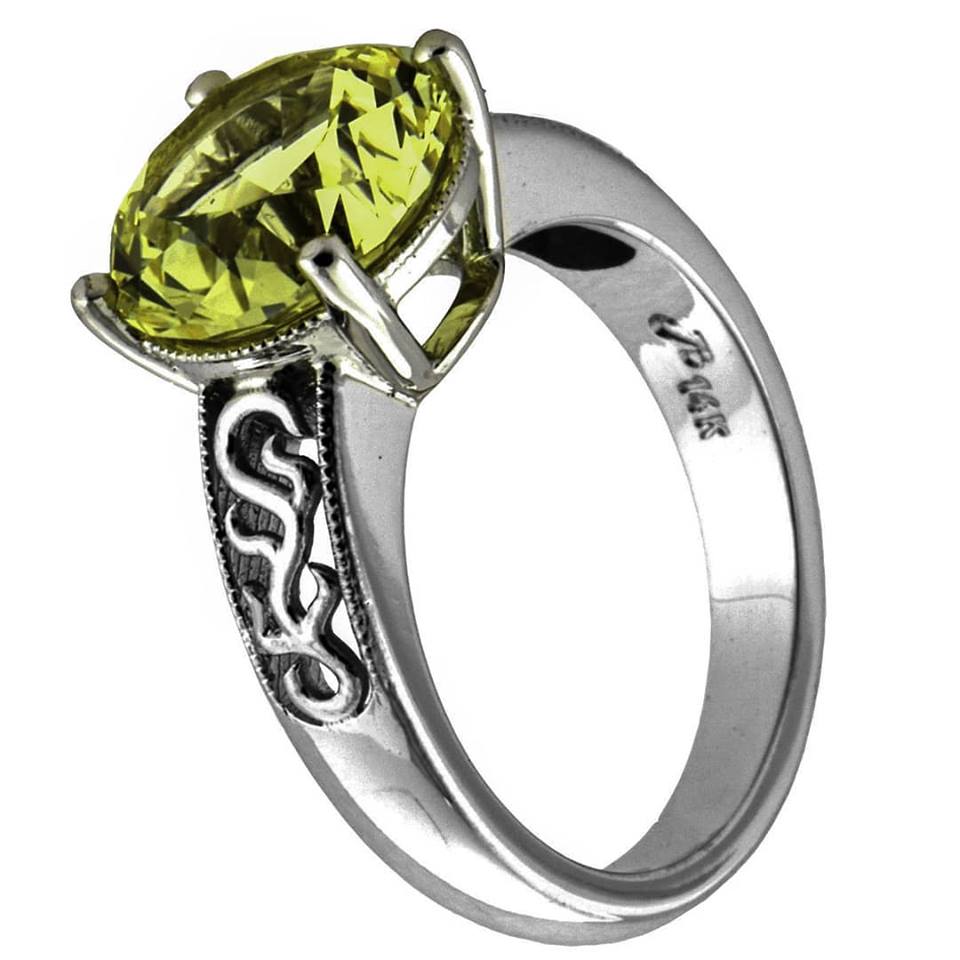 A brief review of the testimonials on their website (www.jabjewelry.com) supports that claim. One customer wrote, "I was in the market for an engagement ring. Because of my fiancée's job, I had some very specific setting requirements. John devised a custom setting that works perfectly. The ring is absolutely gorgeous— in fact it far exceeded my expectations! I would say the same thing of the staff as well. They made the whole experience exceptional."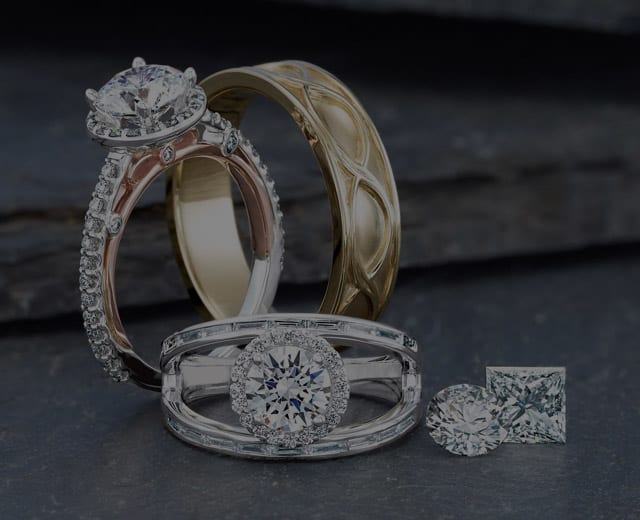 Another customer declared, "I would give JAB Jewelry Designs 10 stars if I could! The employees went above and beyond to help us. This was the first time Grandma got to design her own earrings and they were very helpful and patient with us! The earrings turned out even better than they pictured!"

"Trust us with your treasures."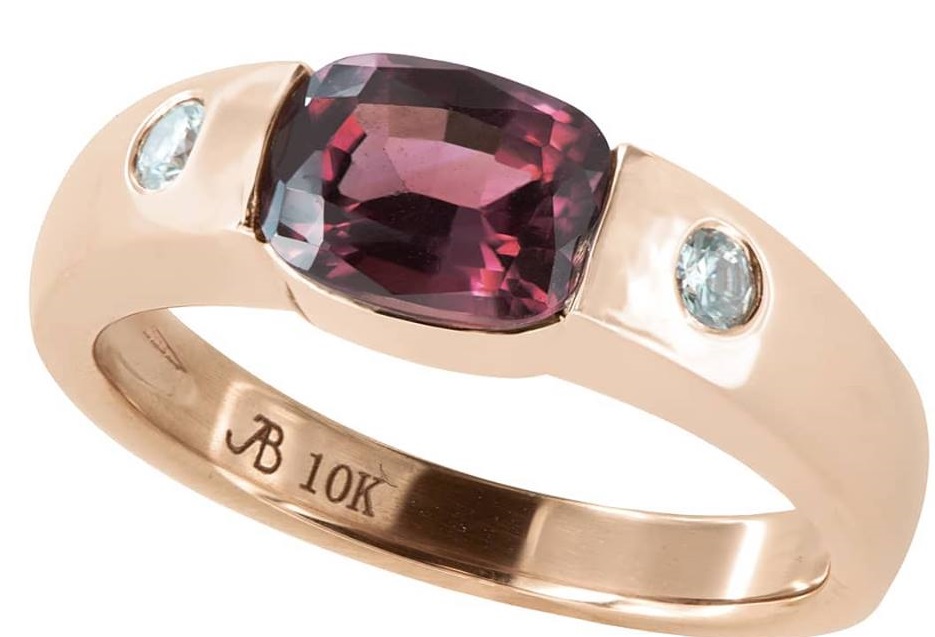 Jewelry styles change over time, yet precious memories stay forever. JAB Jewelry Designs can take the pieces associated with those memories and revitalize them. The company's designers can modify a setting, redesign wedding bands, remake rings into earring and earrings into pendants. Mike Kelley recalls, "A customer had a piece of costume jewelry that her mother loved. We reproduced the piece out of gold and sapphire, instead of gold plate and imitation stones. The customer was delighted! She was proud to wear a ring that looks just like her mother's!"
Pam, JAB Store Manager agreed, "This is something that chain stores, high end retailers, and on-line wholesalers can't offer." Mike Kelly added, "Typically, they focus more on short-term sales than on long term relationships."
There's another difference between JAB Jewelry Designs and the competition. "We have 30-year tradition of integrity and quality," notes owner Joe Bonasso. "We began in Pittsburgh's 'Jewelry District,' the Clark Building, doing repair and custom work for department stores and high end retailers. As the company's reputation for creativity, quality and craftsmanship grew, so did the demand from the public. The company expanded four times over the years to keep up with the growth."
Today, the company's headquarters includes a comprehensive studio and computer-aided design (CAD) systems, full factory workshop including 3D printers; laser soldering, milling, casting, and CNC machines, and along with a beautiful showroom. "Everything we do is 'Made in McMurray, PA;' that means it's done in-house, on-site, and under one roof," Joe Bonasso emphasized, "So we have total control over the production process."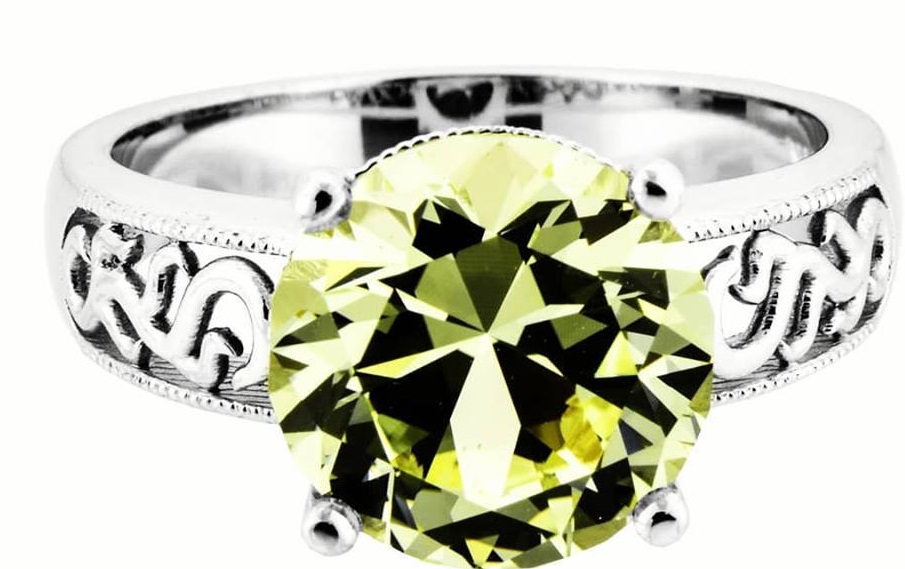 Process makes perfect

JAB Jewelry Designs process involves four steps, with the customer reviewing and approving every step of the way. In Step One, JAB associates will listen to the customer's thoughts, desires and needs and then, suggest ways to implement them. In Step Two, the designers will use powerful graphic design tools to depict design so that the customer can view and approve it. In the next step, a 3D wax model or rendering is developed. It's as close to realistic as possible.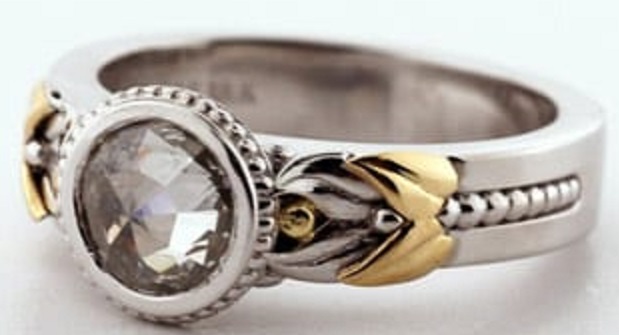 Once the customer signs off, JAB Design Jewelers will produce the piece to perfection. "We offer a lifetime warranty that protects the customer against manufacturer defects for jewelry that we produce," Mike Kelley remarks. "Needless to say, it does not cover wear, chipped or lost stones, and damage from use." The entire process can take from several weeks to several months, depending on the design, the materials, and other factors. But the results will be worn, shared, and enjoyed for generations.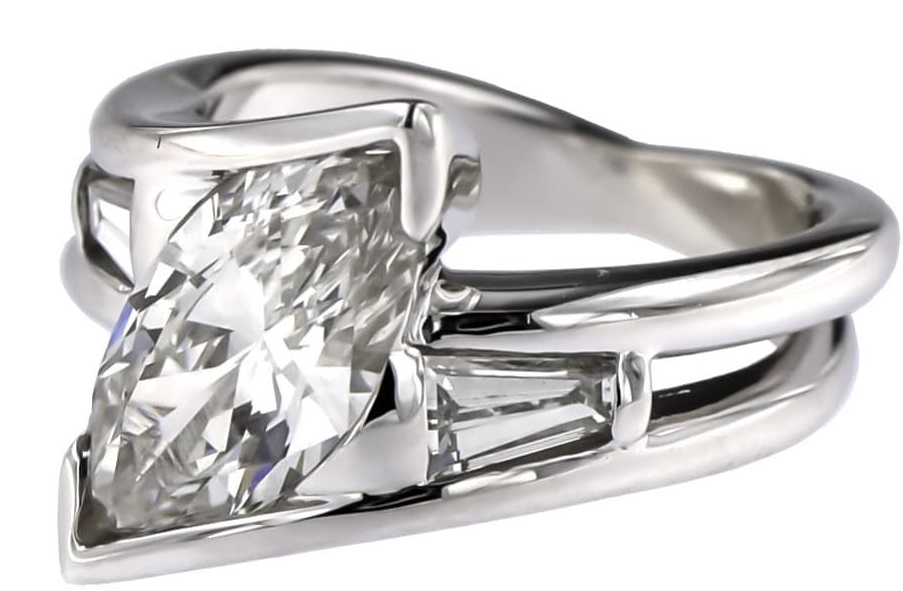 What if a customer doesn't need a custom design? "No problem," Pam replies. "We carry lines from select designers, including Nicole Barr, Evocateur, Ramona Coleman, and, Pittsburgh's own Janet Brum. Their work, like ours, is known its beauty and craftsmanship," says Pam.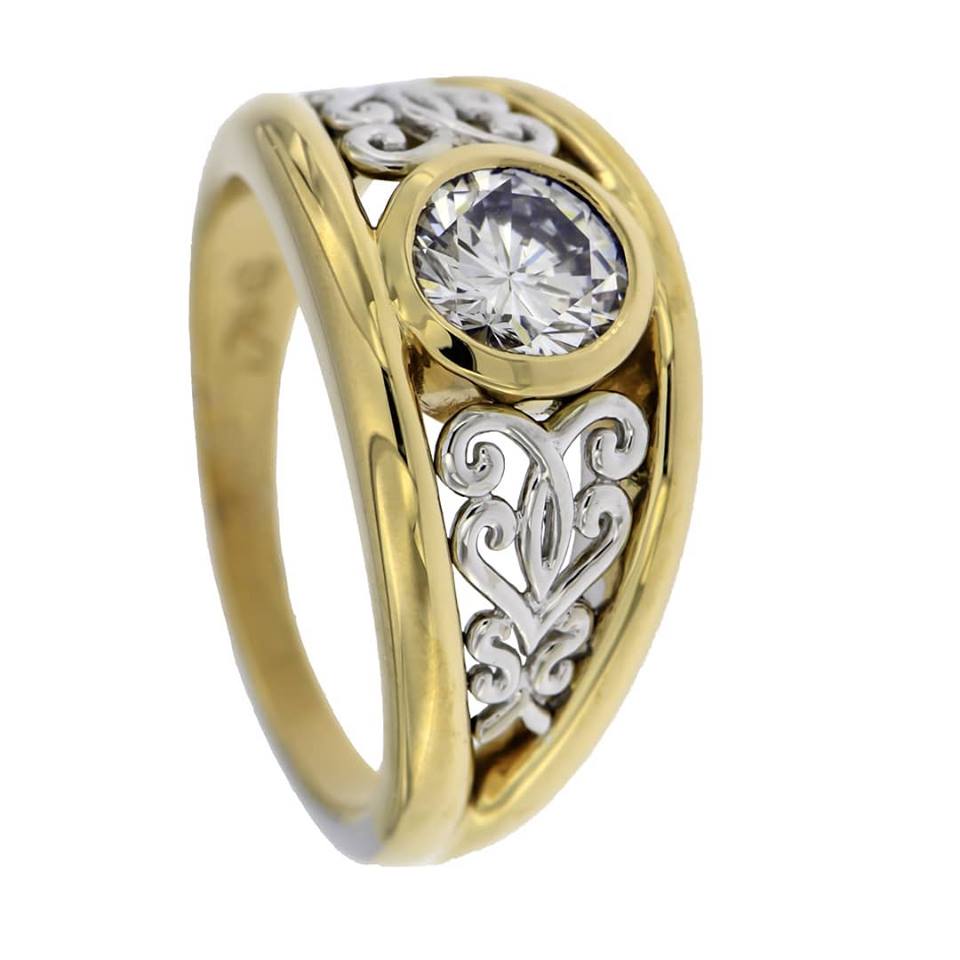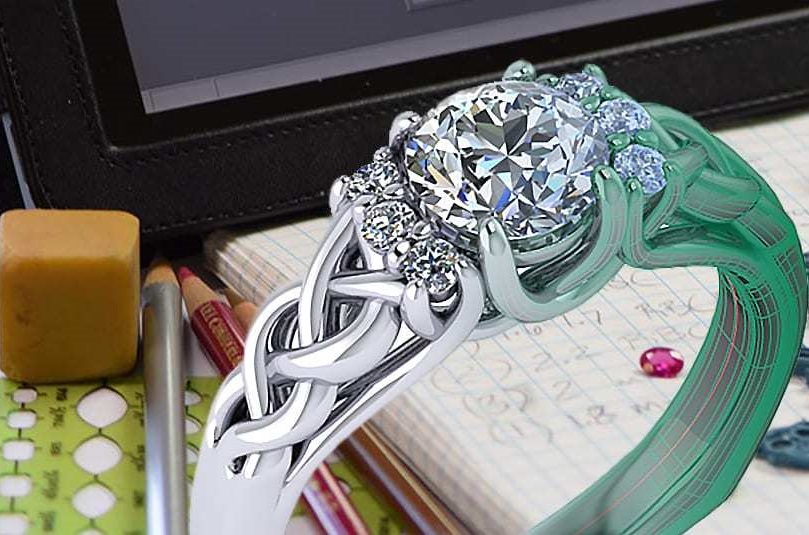 In addition, JAB Jewelry Designs' certified gemologists and experts offer comprehensive cleaning and repair services. They can provide formal appraisals for insurance and investment purposes. If there is a loss, they can duplicate and deliver a replacement. They can also reclaim scrap gold or precious gems. JAB Jewelry Designs can arrange for financing and insurance.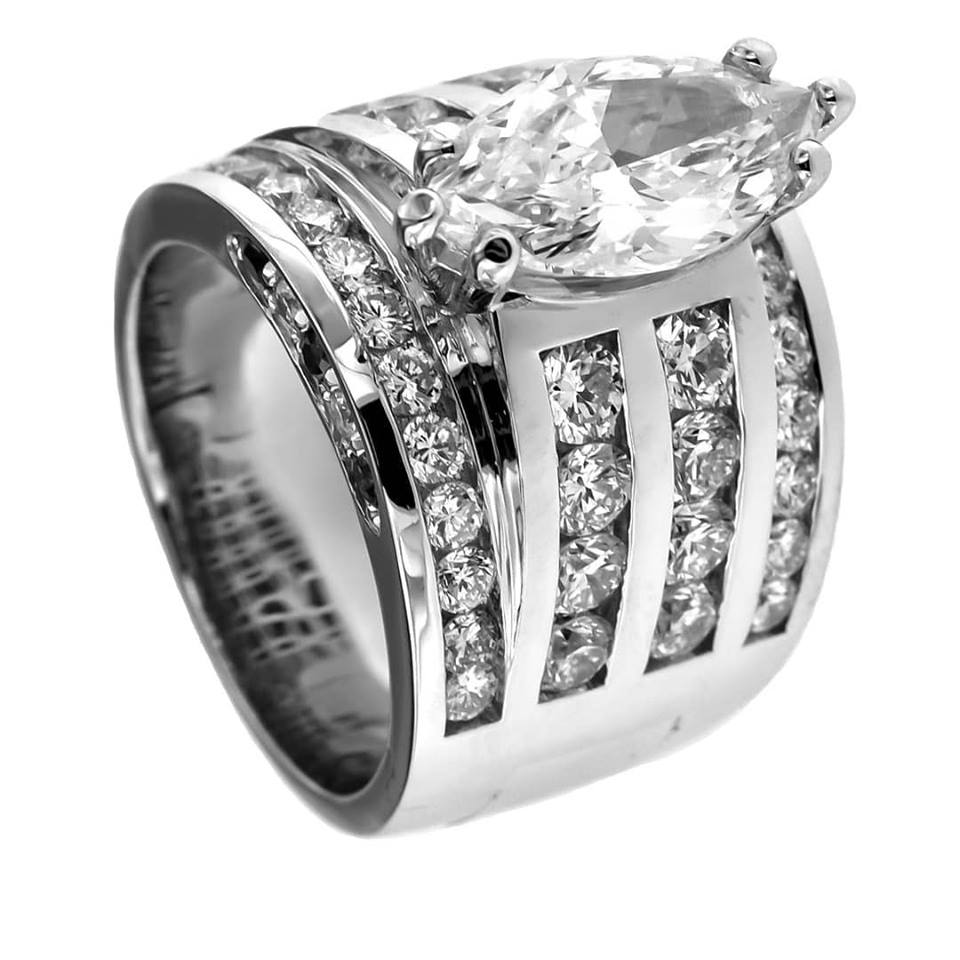 For all these reasons, customers come from as far as West Virginia and Ohio to JAB Jewelry Designs factory and showroom on Route 19 in McMurray, Peters Township. Joe Bonasso, Mike, Pam and the rest of the team will show why they and their customers all proclaim that JAB Jewelry Designs is "Simply Original."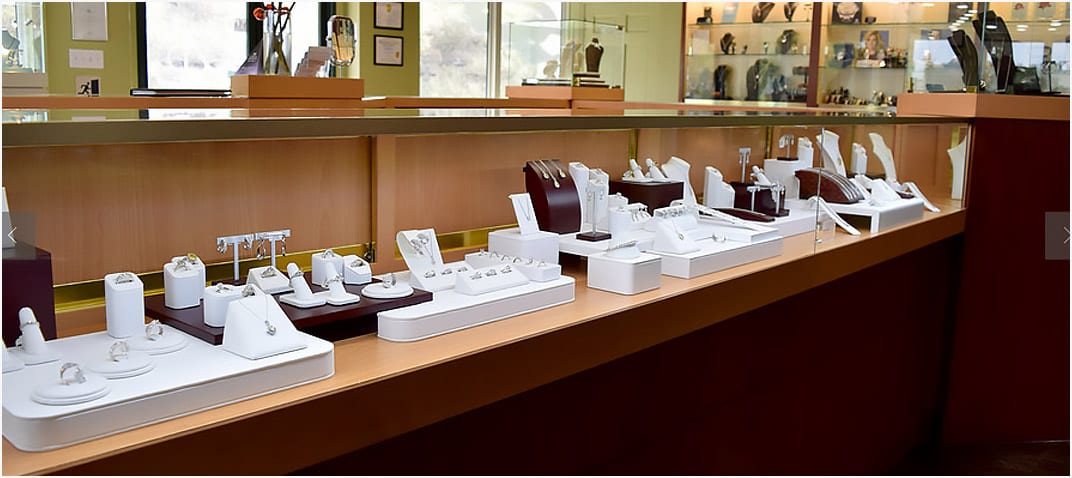 JAB Jewelry Inc.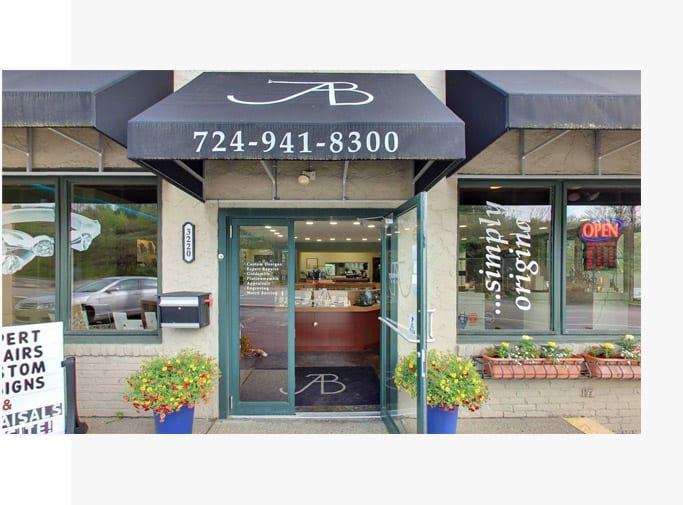 3220 Washington Road
McMurray PA 15317
Tel: 724-941-8300
Fax: 724-941-8965
Hours:
Mon-Tues-Fri : 10AM – 6PM
Wed-Thurs: 10AM – 8PM
Saturday: 10AM – 4PM

DETAILED TIMELINE
Design Consultation (1-2 hours)
 Estimate & Counter Sketch (1-7 days)
Design Approval & Deposit
Material Review & Part Acquisition (3-7 days)
 Design (1-2 weeks)
 Render Approval- CAD (Computer-Aided Design) only
 Wax Review (If from CAD (Computer-Aided Design),1-3 days)
Revisions if Applicable (This starts back at the design stage)
Manufacturing & Production (2-3 weeks)
 Inspection & Delivery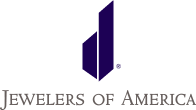 !