Jay Durrah is a self-taught artist from Western PA who has been sketching since the age of nine. His grandfather noticed his skills and asked him to draw the sketch in the TV Guide. It was an ad in the journal for an art institution that stated, "If you can draw this, you too can be an artist."

Jay has a B.A. from Howard University in Political Science, Class of 83.
Jay is drawn to creating portraits. He starts most portraits with the eyes for he believes they capture the essence of a person's being.
Jay's burgeoning style strategically places patches of vibrant colors on canvas to form beautiful faces. The use of multiple colors represents the multiracial aspect of humans. No one is of a pure race; people have much more in common than the differences society tries to emphasize. Through his art, Jay would like people to focus on the commonality of humanity.

This gifted artist had some formal training at the Corcoran School of Art and the Montpelier Arts Center.
Jay's works have been shown and included in private and public collections both in the US and abroad. He had his first solo show in Jan – Feb 2017, "Faces of Color", at the Lamar Art Center in Barnesville, GA. Jay had his second solo show at Gallery O on H in DC in Nov and Dec 2017.

Beyond his commitment to art, Jay also stays active in the community, working with several programs geared to helping youth both locally and nationally.

Artist Statement
I am a modern-day impressionist. who paints portraits of people using multiple layers of vibrant colors applied generously to the canvas. When I work with multiple layers of color in my portraits, I am reminded of the multiple layers of ethnicities that make us uniquely beautiful. I notice that all ethnic groups are drawn in by my application of colors. It is my aspiration, that if just only for those few moments, people can focus on the beauty of humanity, forgetting about the divisions of society.
My subjects are based on my interests. I love history and other art forms such as music and dance. I also see beauty in faces I see daily. I prefer to work in oils on large canvases; however, oils dry slow and large canvases take up space.

Depending on my time or space limitations, I am appreciating acrylics on smaller canvases more and more. The majority of my pieces are done with a flat brush, which allows me to get the detail I desire. On occasion, I substitute the flat brush for a palate knife, which increases the texture of the piece, while decreasing the amount of detail.
In some of my recent works, I am applying my technique to canvases painted with black gesso as a base. This forces me to apply lighter colors and leaving the black to define my details. I am using smaller canvases until I master the effect. So far, I am pleased with the outcome.
LIMITED EDITION PRINTS $150+ (PRINTS CAN BE ORDERED IN VARIOUS SIZES AND ON CANVAS OR PAPER. CONTACT JAY FOR PRICES.)
PAINTING MULTICOLORED PEOPLE:
A Modern-Day Impressionist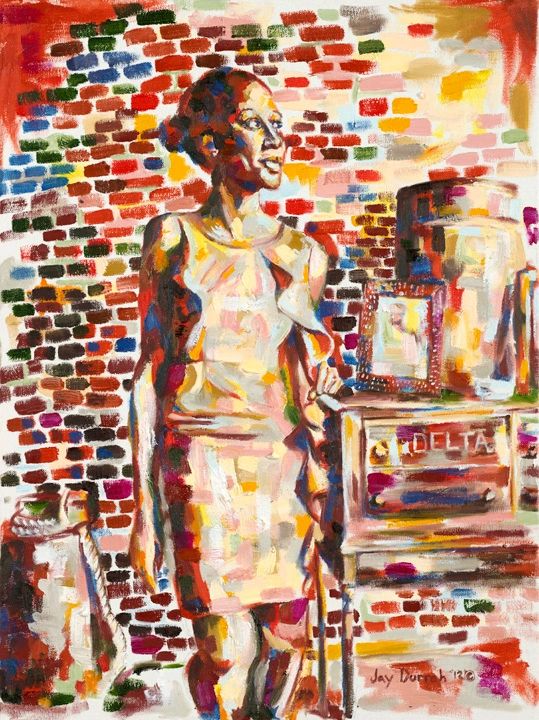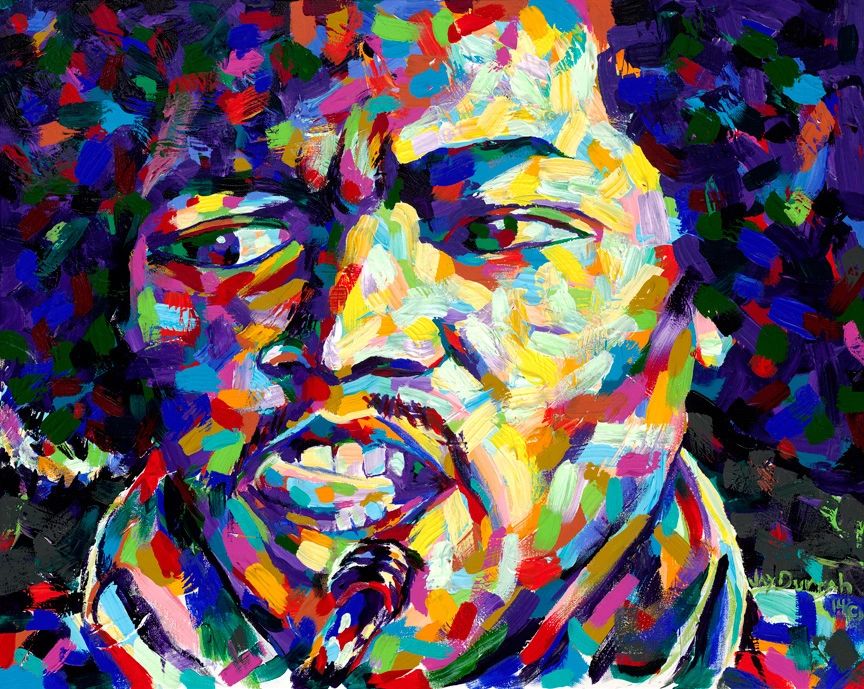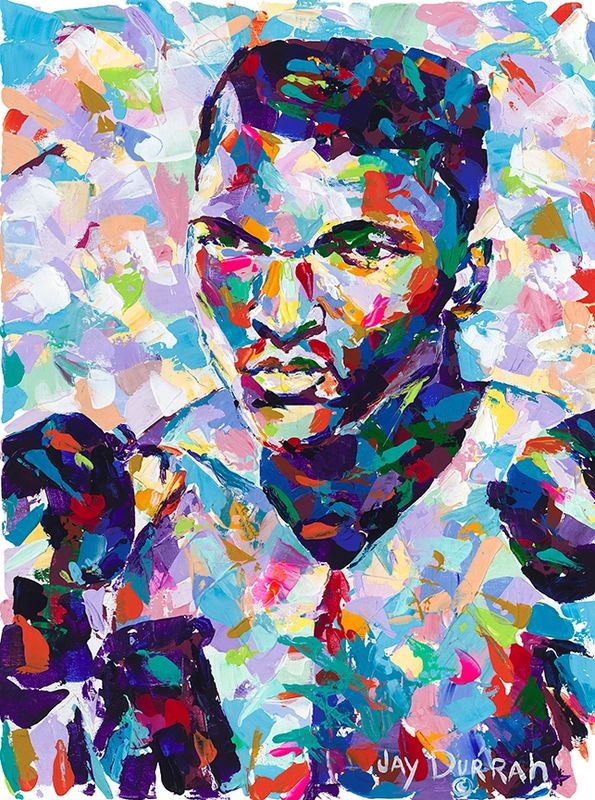 Ame at Meridian
The paintings depict the history of the building since 1940. Two of the paintings reflect the multicultural current and future residents of the building.
Former Howard U Dorm
I paint murals and large paintings for your public spaces.
The Grand Foyer
It took me 9 months to complete this project.
Bold Colors
I used mauve as a base color to make the pieces cohesive and to make the other colors pop.
Modern Day Impressions
This project was full of new experiences. With the help of my brother-in-law, William Logan, I created the stretcher bars, stretched the canvases and created the frames.
Jim Vance Media Lab
The Jim Vance Media Lab is located in Archbishop Carrol High School. The Vance Media Program is under the leadership of Dr. Cherie Ward. I thank Dr Ward for selecting me for this project.
THE ART OF JAY DURRAH BOOK
I do Commissions

You can either pose or send me a photo. Prices vary depending on the size.
SOCIAL

Contact
jd@jaydurrahsart.com