Located in McMurray, PA and Shadyside, PA, Omni Dental is Pittsburgh's premier dental experience in the South Hills and the East End.

From the start, you will be put to ease and made to feel like family by one of our warm and welcoming team members. Our modern offices are equipped with the latest, state-of-the art technology so that we may provide our patients with the best care available. Our ethical and highly-trained doctors offer a wide range of specialty services so that you can get all of your treatment completed under one roof! We provide exceptional care with a special focus on your comfort and convenience. We're honored to care for your oral health, and we look forward to seeing you in the office soon!
– Dr. Justin Hanlon


For many people, the ideas of "dentist" and "comfort" are contradictory. At Omni Dental, they're complementary.
Dr. Hanlon and his team ensure your peace of mind in one simple but important way — we listen. We meet your needs, hear your concerns, answer your questions, and welcome your comments. You're always in control of your dental care; treatment starts, and stops, when you say so.

Because your comfort is always Dr. Hanlon's top priority, we offer:
Massaging, Heated Dental Chairs
Netflix available upon request on mounted TV's
Complimentary snacks and beverages, including a Keurig coffee maker
Magazines (feel free to take one home if you're enjoying it. Really!)
Soothing essential oil diffuser in the reception area. Have a favorite essential oil? Go ahead, make a request!
Weighted blankets, tablets, pillows, sunglasses, and headphones available during treatment
Free Wi-Fi
At Omni Dental, we do it all — for you.

Our team is a group of highly-skilled, mindful, and compassionate professionals dedicated to helping others. We pride ourselves in delivering exceptional dentistry along with a friendly experience in a comfortable setting. We ensure your peace of mind in one simple but important way — we listen. Stop by or give us a call today and join our Omni Dental family!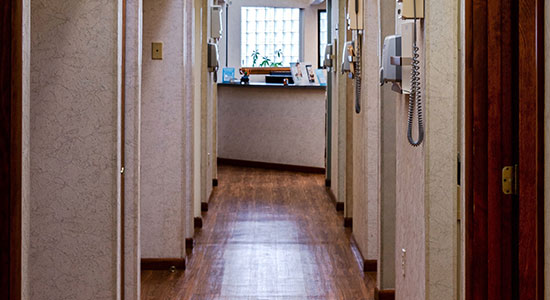 Here at Omni Dental, we are proud to offer a variety of services. Whether you need a root canal, an implant or Invisalign®, we do our best to get you out of pain quickly and address all of your dental needs right here at the office. Services we offer include:






First off I would like to say thank you to Dr. Hanlon for doing an awesome job on my teeth. I had my top row of teeth all crowned due to excessive decay and sensitivity issues.
The procedure started and ended with a breeze. My favorite part about it was that he took my pain seriously, stopping immediately to provide me with more numbing as necessary. Dr. Hanlon constantly asked if I was okay throughout the entire procedure. He was always making sure I was not feeling any pain or uncomfortable in any way. The work he did is phenomenal. Dr. Hanlon even took the time to reach out to me after the procedure to ensure that I was doing well. I can't thank him enough.

Furthermore, Dr. Hanlon always greets you with a friendly smile and takes an interest in your life outside of the office. He takes his professionalism seriously and will provide you his best recommendations. With any procedure you take on, his goal is to make it as comfortable and painless as possible.
Again, I want to thank Dr. Hanlon for his excellent work and amazing accommodations he provides my family and I every time we are in his office. Dr. Hanlon definitely gets our highest recommendation!!!!
-Jamie Smith
As luck would have it, I found Dr. Hanlon's office through my dental insurance's on-line directory and what a life-changer it was for me. I had been grinding my teeth my entire life and it had taken a heavy toll with chipped teeth, root canals and a varying quality and color of crowns.
After reviewing my case, Dr. Hanlon thoroughly explained my treatment options to me. I chose the most ideal option; to have my teeth restored to the smile of my youth, before I had ground them down. I was nervous to see how everything was going to turn out, but I could not have been happier with the final outcome.

My bite feels perfect, my teeth are no longer chipped and stained and, most noticeably, they have a uniformity of size, shape and color. I finally have my smile back!
This confidence inspired me to shape up the rest of my life; I lost 50 pounds in the months following the procedure. What I thought was just going to be a smile upgrade ended up giving me a whole new outlook on life and a body transformation to follow. Now, I am smiling and have learned it's true that when you smile the world smiles back at you! Thank you is not enough Dr. Hanlon,
Joseph J. Rattay, Ben Avon Heights, PA

HONEST DENTISTRY WITH A PERSONAL TOUCH
Dr. Hanlon and his team love providing healthy, beautiful smiles for all of our patients. We're knowledgeable, compassionate, highly skilled professionals who love what we do and are driven to be the best! Our patients feel like part of our family, so we always listen closely to your concerns and tailor your treatment accordingly. We provide a comfortable, relaxing experience to help you achieve your oral health goals. We strive every day to make a difference in the lives of our patients and in our community.
Because of your smile, you make life more beautiful.
– Thich Nhat Hanh