Blupela One World Blue Media Presents:
Blupela One World Blue Illuminations Speaker Series in Support of WZUM FM Pittsburgh, The Afro American Music Institute, and WE#21.org
"WE#21 – Let's Be Friends and Teammates Virtual Online Interview with John Serrapere"
Sunday December 6th at 7 pm [With a Virtual Window of 72 hours to watch if you cannot make the 7 pm time]

Core Programs & Meaning of Logo
Spanish-English programs guide youth through Roberto Clemente's 21 Personal Attributes (Life Lessons). WE#21 members are a humanitarian service club that includes coed youth baseball/softball teams.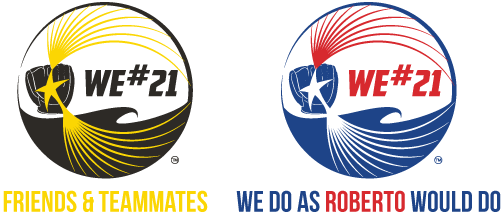 * The logo captures the spirit of "Playing Catch, the essence of WE#21."
* It depicts catching and throwing (reflecting) Roberto Clemente's 21 Points of Light.
* The lights unite into a STAR caught by the glove and then reflected into the Caribbean Sea below the glove.
* The reflected light represents those who Catch his Light and emulate him in service to others.
* Their reflected lights unite to carry Roberto, not only to the shores of Nicaragua and Puerto Rico, their combined lights wash up upon and illuminate the shores of every continent/island throughout the world.
* Roberto lives forever when we do as he would do."

WE#21's Theme Is Catching & Reflecting Roberto's Light
In our video "Playing Catch" (in development), Roberto plays catch from right field with Knotholers in the bleachers before the Pirates-Dodgers game at Forbes Field on May 6, 1961. Viewers will discover that was when WE#21 was born!
Please Donate – Let's Play Catch!
GIVE NOW by clicking below Roberto's Ball of Light a secure Web-Link.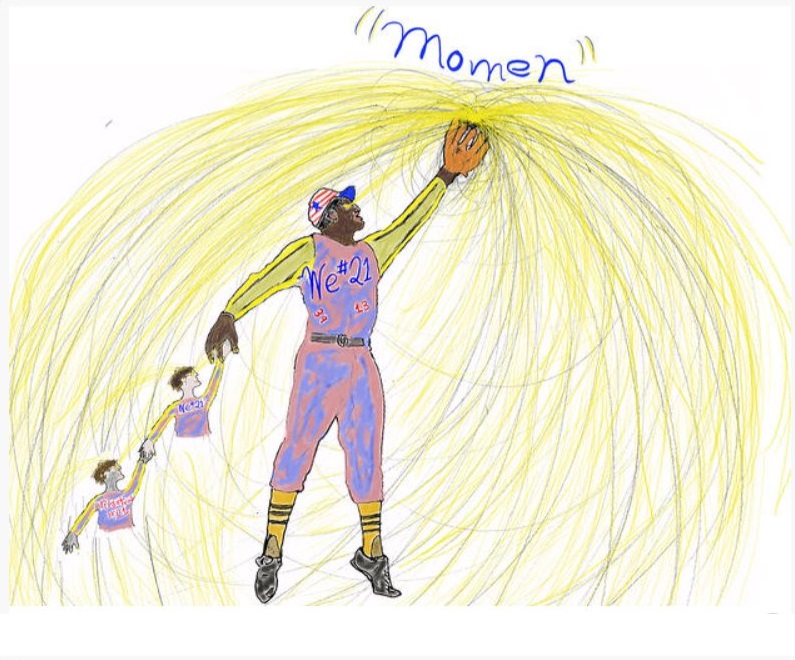 Do As Roberto Would Do, Give! – What does your donation fund?
* $21 a youth's ticket to a Pirate game or a youth's WE#21 shirt,
* $35 a game ticket, a beverage and treat at PNC Park, and
* $221 a teacher's, counselor's or coach's guidance through WE#21 Life Lessons, and/or a youth baseball-softball team
You Also Can Make a Tax-Deductible Donation by Making Checks Payable to WE#21, 320 Fort Duquesne Blvd, Suite 240, Pittsburgh, PA 15222 • 412-443-3631
A Few of Roberto's 21 Attibutes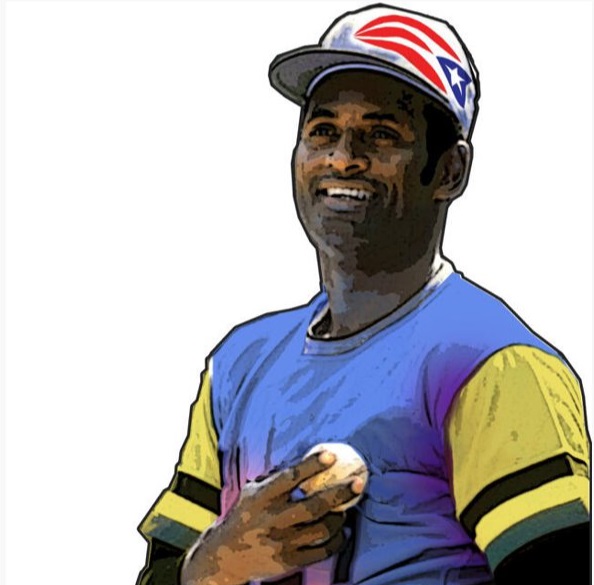 Roberto Clemente from A Major League Tryout in Puerto Rico to Hit #3,000 in Pittsburgh as the Greatest Pirate Right Fielder. Roberto Clemente at Brooklyn Dodgers tryouts in September 1952. This picture was taken by a bystander.

Roberto's presence at the tryout demonstrates his perseverance to excel and self-discipline to perform at a young age.

Roberto's drive to excel and his self-less pride enabled him to overcome many barriers, trials, and tribulations. A "payoff" from his fortitude is evidenced by the umpire handing him Hit #3,000 on September 30, 1972 at Three Rivers Stadium, Pittsburgh, PA. Roberto knew that he could achieve his goals if he believed he could and that he had to correct his shortcomings to reach them. In his youth, he often wrote his shortcomings on the inside of his forearm and updated this "list" when he overcame them.

Roberto "saw" his achievements as examples for others to follow, especially future Latin ballplayers. He was aware that the what, the how and the why he did "things" on and off the field were an example for his family, friends, teammates and countrymen to follow. He GAVE his "best" not to feed his pride, but to NURTURE others to become a better FRIEND & TEAMMATE and to be proud of themselves.

He wanted others to believe that they could DO AS ROBERTO WOULD DO. Roberto #21 gave his "ALL" – all of the time. Roberto wanted to be known AS A GREAT MAN who happened to excel at baseball.

HE WANTED US to KNOW HIM!
Roberto was A GREAT MAN who was a FRIEND & TEAMMATE. More importantly, he was a wonderful father and husband.
Family, Friends & Teammates are The Heart of WE#21!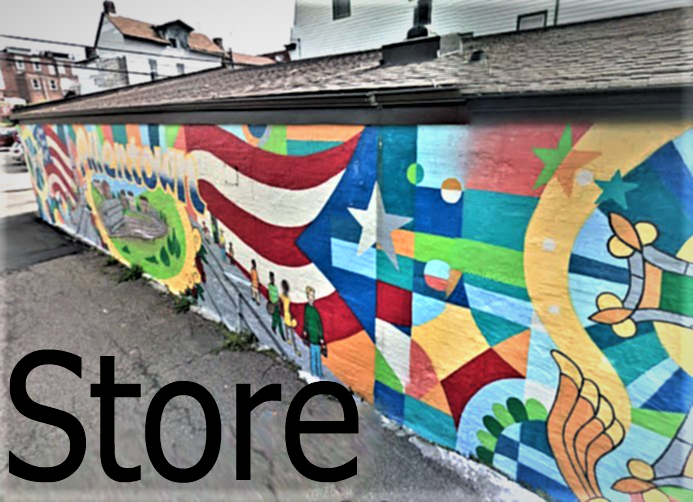 Buy Baseball Jersey, Baseball Hat & Shirts with A Slogan on the Back
Donors giving $221 annually or more receive a shirt and a hat.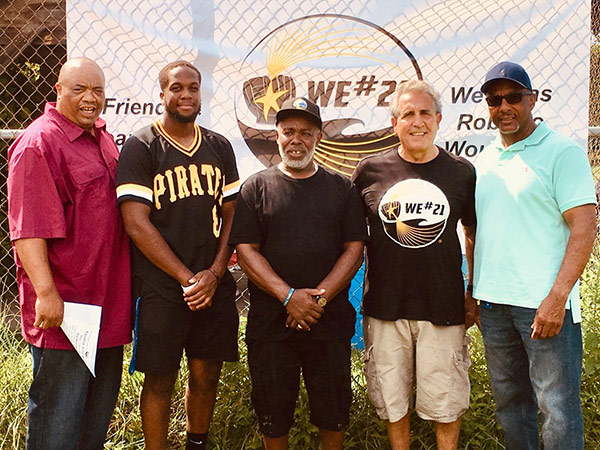 Coach Frankie Scurry is in the middle.
Baseball-Softball – Ages 9-12
Participating in MLB Programs
East Boros/Turtle Creek Valley & Beechview-South Hills Area
WE#21 Values & Unites: FAMILY, FRIENDS, TEAMMATES & COMMUNITY








Players become Friends & Teammates (F&T) by being Reliable, Loyal & Generous.

Player's wear #s from the 1971 World Series Champion Pirate's roster. F&Ts may enroll in the WE#21 Life Lessons Program to be guided through Roberto's 21 Points of Light (his values, acts, deeds and achievements).
Gifts to #21 of $2.21 or More Welcome
We celebrate Roberto's birthday on or near August 18.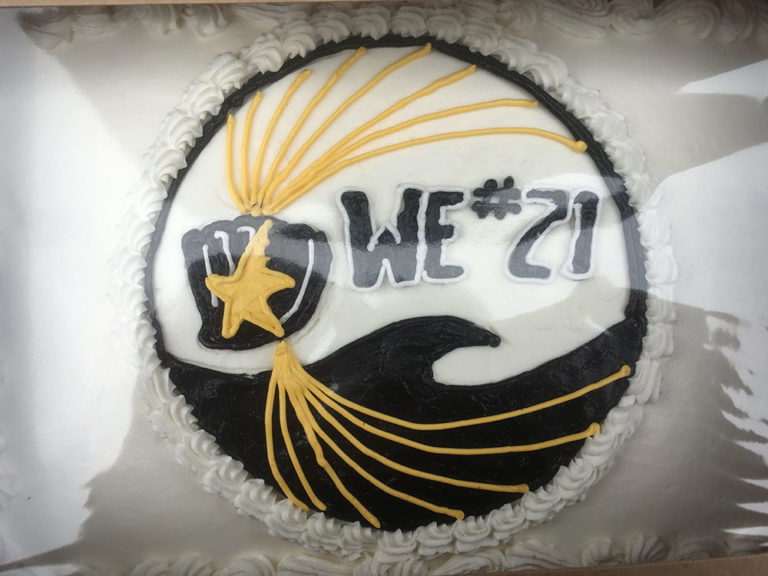 Roberto's Virtual Birthday Card highlights past Friend's & Teammates Celebrations in English and Spanish
If you wish to attend a Pirate game as a WE#21 group with 12 members or more, discounted WE#21 tickets can be purchased from Dev Kumar at dev.kumar@pirates.com
WE#21
Address:
320 Fort Duquesne Blvd,
Suite 240
Pittsburgh, PA 15222
Phone:
(412) 443-3631
One World Blue Media Interview with Founder of We21 John Serrapere
We#21. Continuing Roberto Clemente's legacy by "doing what Roberto would do."
It is safe to say that meeting Roberto Clemente changed John Serrapere's life. When John was just nine-years old, he asked the great Pittsburgh Pirate outfielder for his autograph. What he received was a lesson in living. Roberto waved his hand as if to say, "It's not that important." Then he looked at John and said, "If you want to become like one of my family, do as I do!"
Those words became John's personal passion and the driving force in John's financial consulting career. "Roberto Clemente led by example on the ball field and in his private life," John emphasized.

Every year, John and several friends would meet to celebrate Roberto's birthday at PNC Park. In 2013, they decided to "do what Robert would do" and started We#21. We#21 serves at-risk youth 8-18 (both abled and disabled) in urban, suburban and rural communities.

What makes We#21 different is what made Roberto Clemente special. "Roberto dedicated his life to Reliability, Loyalty & Generosity," John points out. "Through our We#21 Life Lessons Program, we teach kids to adopt those values." At groups meetings, members learn about Roberto's 21 Points of Light—his virtues, acts, deeds and achievements. They tell inspiring stories from Roberto's life, and then tell how they have been a Friend and Teammate to others in their community.

Over the last several years, We#21 has treated kids to Pirates games, their annual Roberto birthday bash, a Manny Meal in honor of Roberto's friend and team mate (and WE#21 supporter) Manny Sanguillen, and a Love Gumbo Fiesta promoting community pride.
In 2018, the group provided We#21 shirts to the Braddock-Rankin-Swissvale youth baseball team and the Casa San Jose Latino Outreach Program in the Beechview section of Pittsburgh. This year, they have become involved with the Base-Pittsburgh's Baseball Urban Classic tournament.
For 2020, they are planning a variety of activities including a Love Gumbo Fiesta scheduled for March, and spring and fall baseball seasons in Pittsburgh RBI League affiliated with Major League Baseball and the Boys and Girls Clubs of America.

Currently, the organization is looking to expand its programs and activities. For example, We#21 wants to organize several baseball teams including a team for kids with disabilities. It is also seeking volunteers to participate in spreading the message of "Do as Roberto would Do" to others. It is also looking for designers to animate cartoons depicting stories from Roberto's life.
To date, a number of organizations have become involved including Dick's Sporting Goods and PNC Bank. To become part of the team, visit www.We#21.org or contact John at johnserrapere@we21.org.