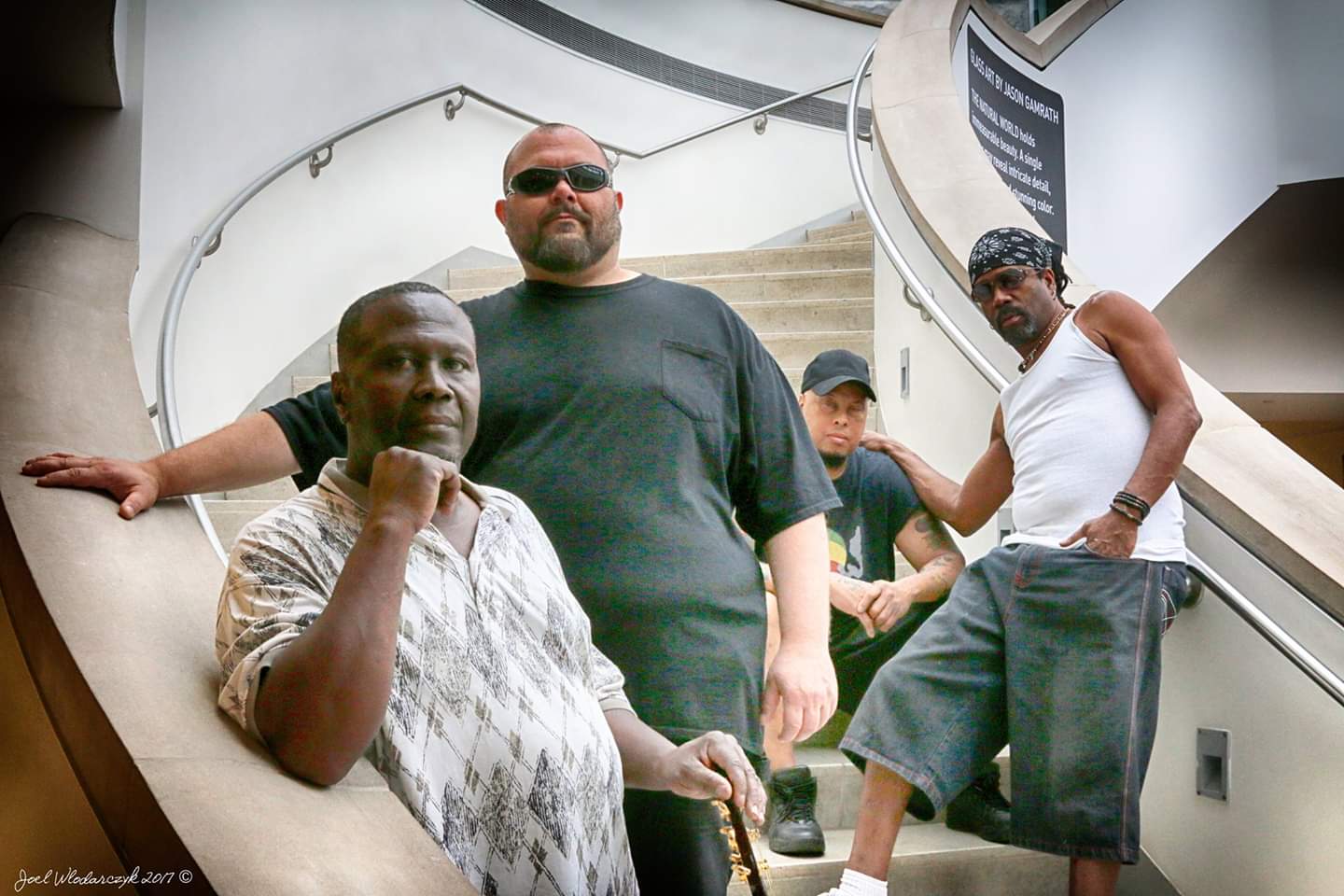 UPCOMING EVENT SCHEDULE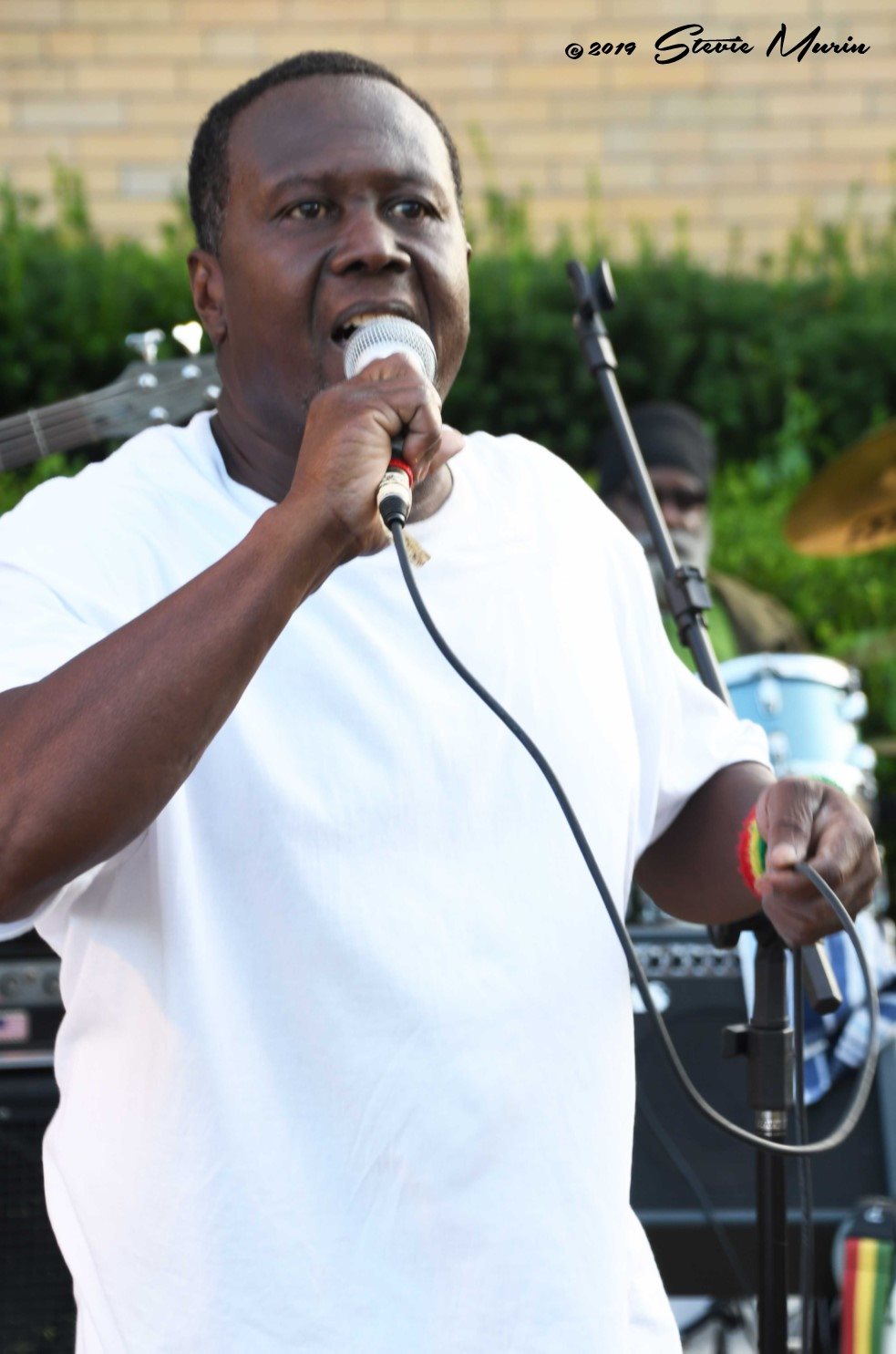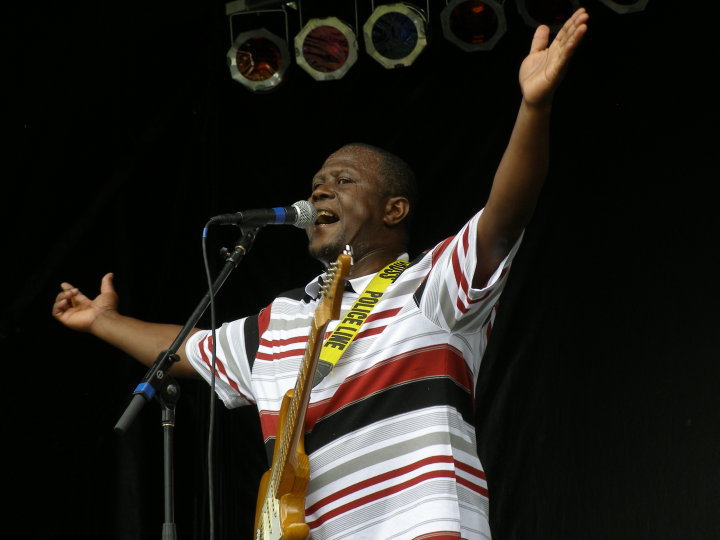 Booking and Press contact/inquiry:
412-951-3598
Wizdom World Beat Reggae Band is the BRAINCHILD of Errol Williams, aka The Wizard, for the MAGICAL way he captivates his audience.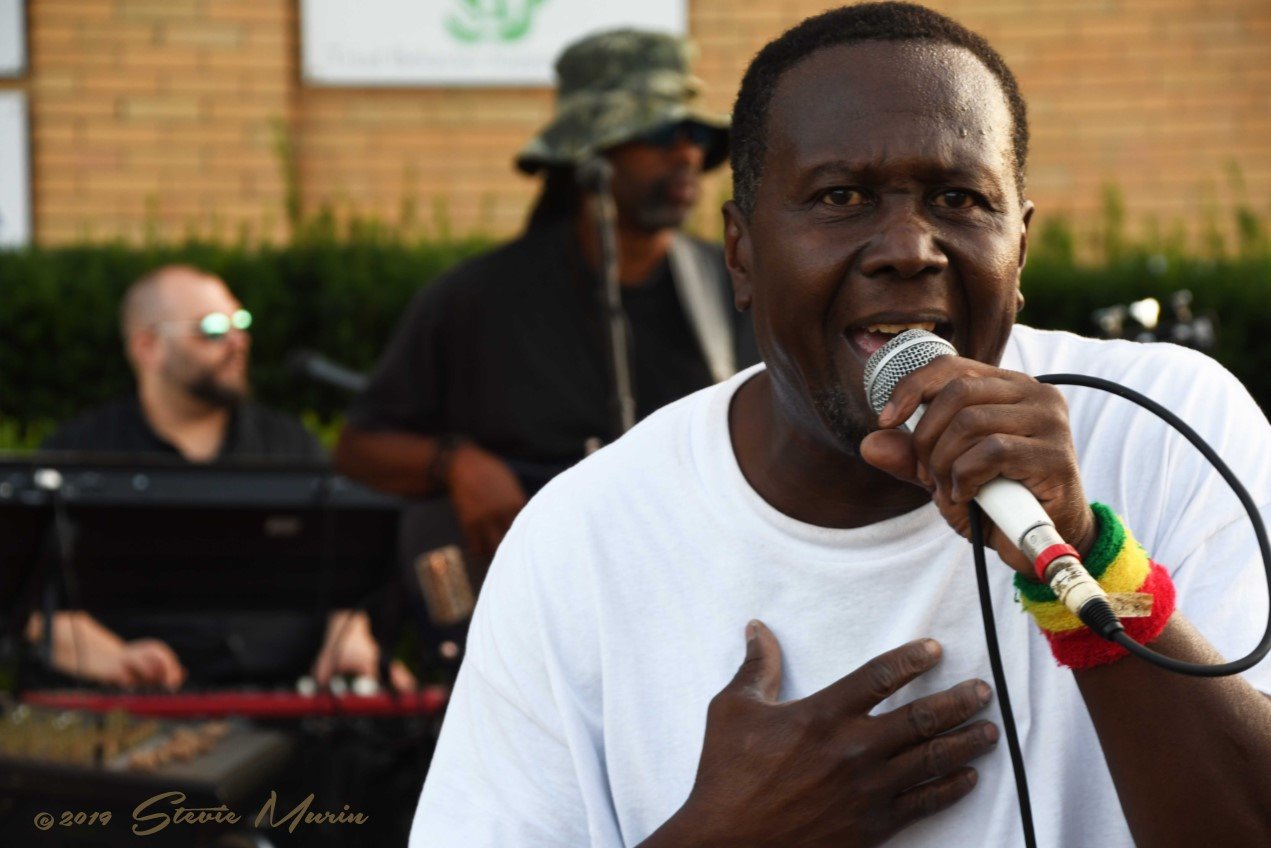 Born in Kingston, Jamaica, he came to the US in 1991. Already an established artist in his home country of Jamaica, with hits such as: "If You Should Leave Me" (1980) and "Diamond Queen." Errol formed Wizdom soon after arriving in Pittsburgh, Pennsylvania. Wizdom has been voted Best Reggae Band by former radio station WAMO four years in a row.
"Conscious lyrics bring a message to the people. We each have a mission in life lead by divine providence." – Errol Wizdom Williams
Errol built his first guitar out of bamboo at ten years of age. Similar to his elder musical influence of worldwide acclaim, Bob Marley, who sought the musical and spiritual guidance of Joe Higgs as a youth in Kingston, Jamaica; Williams sought out a mentor named Levy Palmer who helped him hone his musical craft, and shape his spiritual outlook.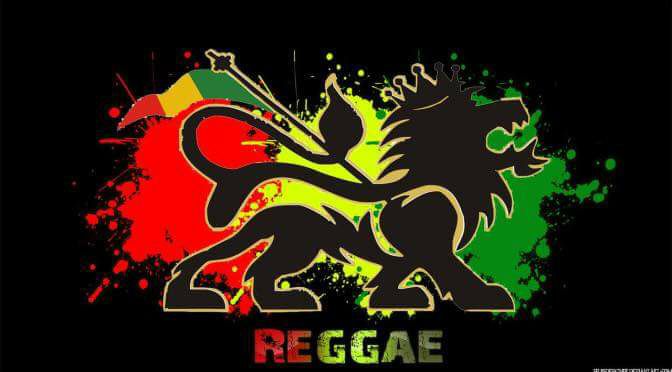 Much of the time spent with Palmer was a period of spiritual awakening for Errol, he adopted the teachings , tenants and practices of the Rastafarian faith. Errol developed his singing, songwriting, and guitar playing with Palmer as well.

Conceptually, the Wizdom World Beat Reggae Band was born from a vivid dream of Errol's. A man with a long white beard came to Errol in the dream and showed him a coin with words written on it that read:
"WISDOM IS THE WORD TO BE. "

Errol went on to form several groups in Jamaica, one of those being "The Potentials" with whom he recorded in the studio of legendary Jamaican producer and artist Joe Gibbs. The Potentials were produced by Prince Tony, and the record they made was "If You Should Leave Me" in 1980. Williams would record several more hits on the Island, including "Diamond Queen," as well as get a real inside look at the Jamaican recording industry and got to meet and work with some of those most active and influential in the business.
Errol left Jamaica in 1991 for the USA, specifically Pittsburgh, Pennsylvania, following his soon to be wife back to her hometown. Around this time, a kindred spirit and fellow musician, North Carolina native, Greg Hampton, visited Pittsburgh on break from touring the world with funk bands on numerous well known international cruise lines, for famous acts like "Percy Sledge." In his downtime, Greg also met a woman, fell in love, and stayed in Pittsburgh. Errol and Greg would meet that summer and have been working together on music ever since.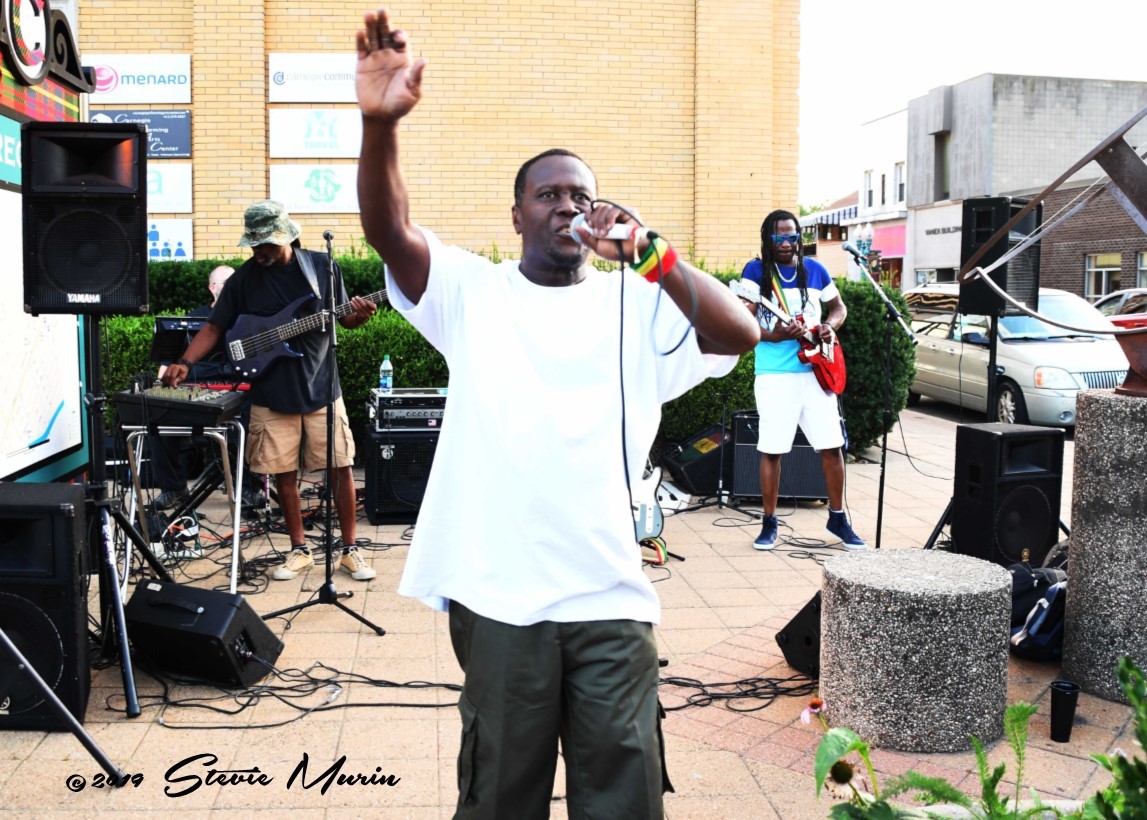 "Looking back on it, I see the destiny in it all; you're brought places for a reason. Many times the reason you come somewhere personally ends up being a pull to that place for broader soon to be discovered reasons. As I look back and put the pieces together there is a sense to it all, it all works out, like "ahh this is what I was meant to be doing and with these people." There was a natural chemistry with Errol and me right off the bat, and we've been working together and good friends since then."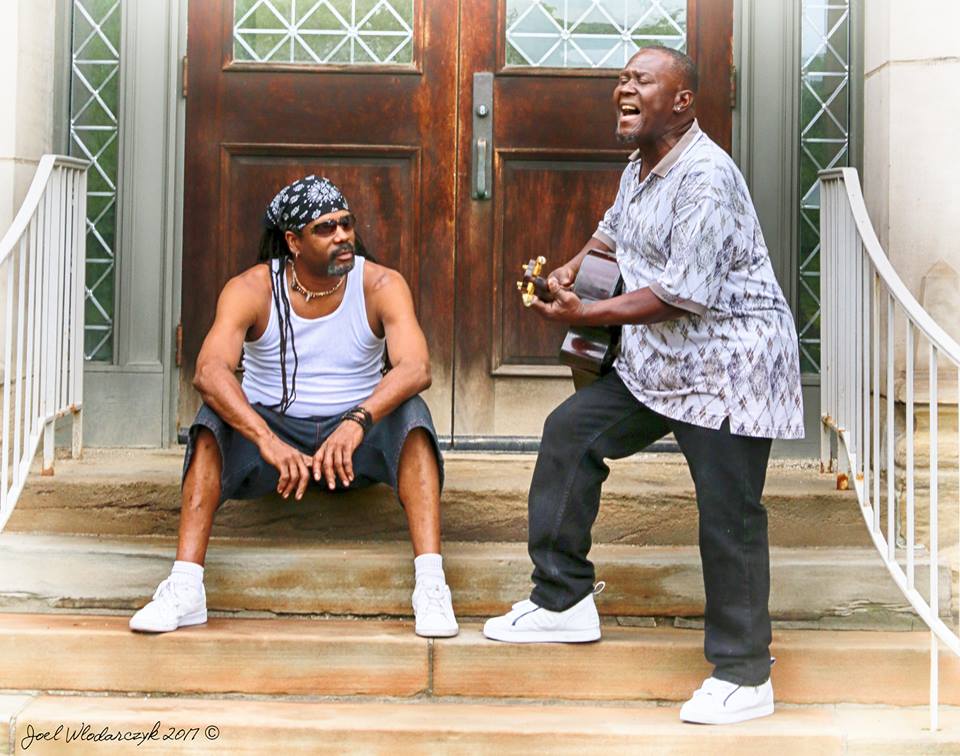 Over the years, the band has changed form and shape many times, and many various performers have worked with and alongside Wizdom. Old members of SWAMP band and THIRD WORLD had been part of Wizdom for a good part of the band's history, and real musicianship was growing. Their first L.P. "Innocent Blood" (released in 1991) was twice nominated for a Grammy, and the band got real hot, real fast!
Their second record, "Rivers of Love" (released 2001,) was featured in 'Billboard Magazine" twice. The band opened for the late, great Bob Marley's band "The Wailers" at the Pittsburgh Arts Fest at Point State Park, downtown in June of 2009. After a few years hiatus and some personnel changes, several original or long-time veteran Wizdom members returned to their old positions in the band in 2016, as the band celebrated its 25th Anniversary. In early 2018, they released their third album called, "Cherry of the Vine."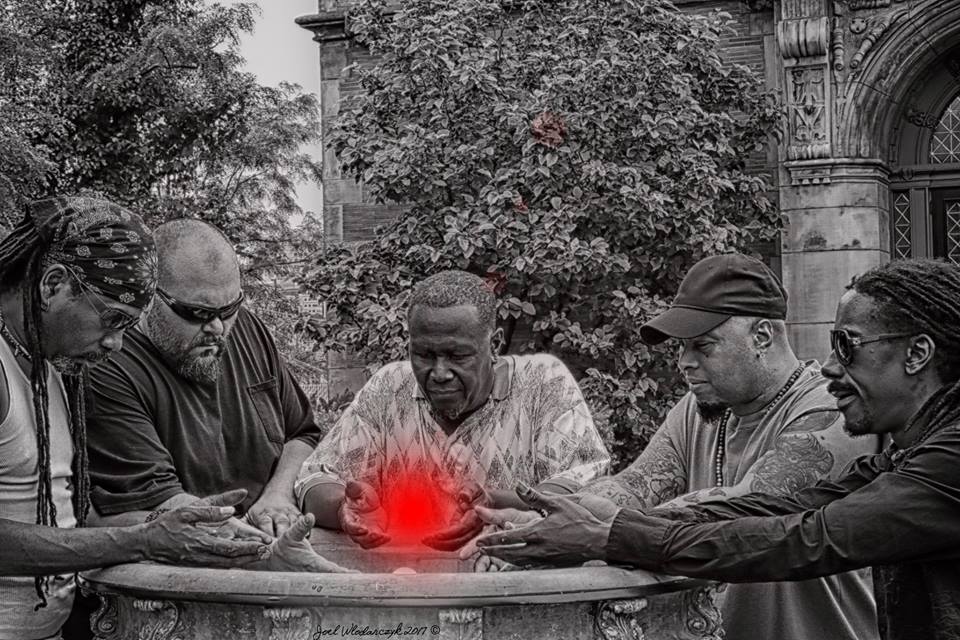 Though for the majority of the band's career Greg was the group's bassist, after the hiatus that included various side musical ventures, the band would re-form with Greg on guitar and vocals and Jerome Anderson JR. on bass. Musical prodigy/piano virtuoso Mike Randolph is back on the keyboards as a long time returning veteran of Wizdom, and side musical projects including a duo with Greg. Veteran and longtime band member and friend Macasea Bey on drums. Extended family like Tony Melow, and Lloyd (Cookie) Willacy, a fantastic Pittsburgh based (Jamaican native) guitarist have joined the band frequently for live shows and recordings.
WIZDOM IS THE WORD TO BE!
"I know what Jah want me to be doing, He gives me the gift and I must use it for the good and positive, for what's right."- Errol "Wizdom" Williams
"I'm human of course, I know i'm not ALWAYS doing exactly what Jah want, but I try my best to serve him and get the right messages out in my music. Conscious lyrics bring a message to the people. We each have a mission in life lead by divine providence".