Yourtablecloth strives to give each customer quality products at affordable prices. We specialize in and carry a large variety of in vinyl, cloth and lace tablecloths and other table textiles such as cloth napkins, placemats and table runners etc. to service your home, events large and small, restaurants, caterers, and break rooms.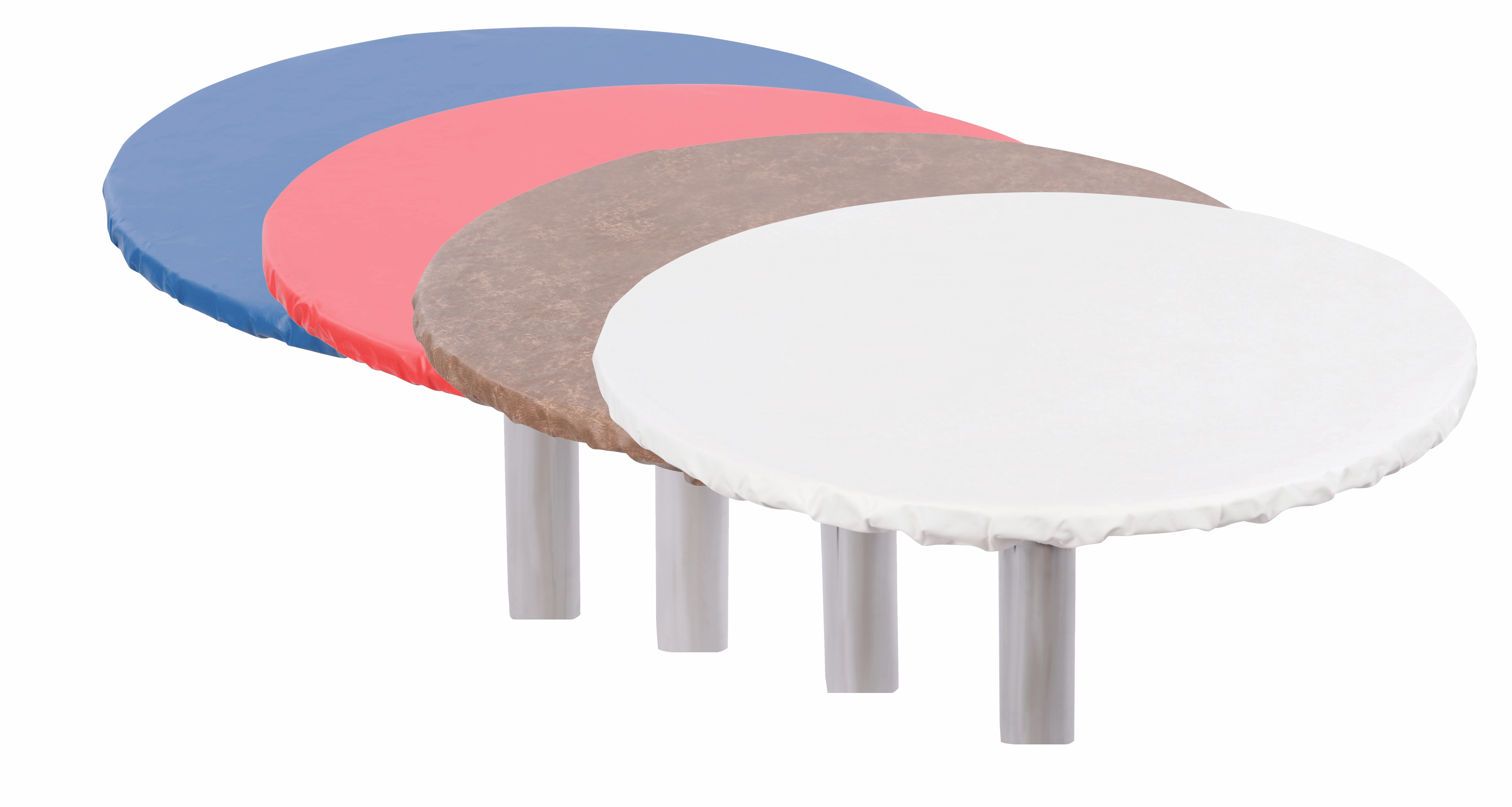 Our products are affordable and of high quality and are sure to meet our customer's expectations. We service homes, events large and small, restaurants, caterers, and break rooms etc. for every day, party and holiday needs.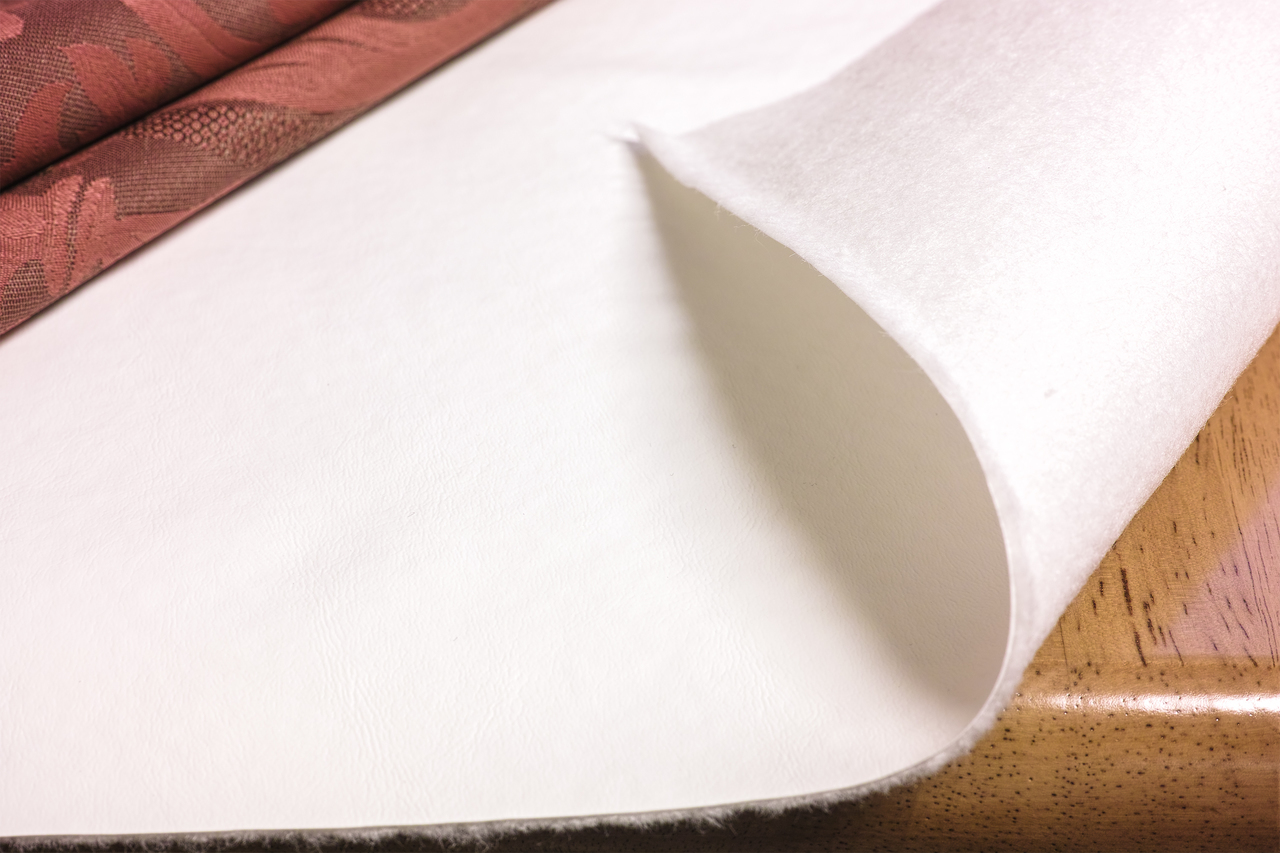 This White Vinyl Heavy Duty Table Pad is a cushioned heavy-duty table pad that features an extra-thick flannel backing providing a soft, resilient scratchless layer between hot dishes and the table. With the thick vinyl surface, this table pad is liquid-proof, preventing spills from damaging a tabletop. Trim to fit table size. Wipe clean.
Are you looking for a table pad that protects your table without compromising its aesthetic appeal and while ensuring that your table still looks well worth its price? This Deluxe Cushioned Heavy Duty Table Pad with Flannel Backing will do just that. It has the following features:
HEAVY DUTY TABLE PAD –
• Multipurpose table pad that can be used for fine dining as well as daily use.
You can prevent your table from looking distressed by investing in Yourtablecloth Deluxe Cushioned Heavy Duty Table Pad which provides effective protection against spills, scratches, heat & rubbing.
PROLONGED FURNITURE LIFE – Our Dining Room Table Pad is made from high quality premium material backed with flannel, they provide a soft material in contact with the surface and water-resistant material on top.
A PROTECTOR FOR ALL KIND OF MATERIALS
Our Table Protectors are made of a Flannel and Vinyl blend, quilted together for a thick protective cushion.
HIGH QUALITY –
• Made of high quality 100% Vinyl Surface / 100% Polyester Flannel Backing.
With the embossed vinyl surface, this table pad is liquid-proof and comes in a variety of sizes and shapes to choose from.
100% RISK-FREE SATISFACTION GUARANTEE –
Our Deluxe Cushioned Heavy Duty Table Pad wipes clean with a damp cloth & folds conveniently to save storage space. The table pads can also be trimmed for customization to perfectly fit a table.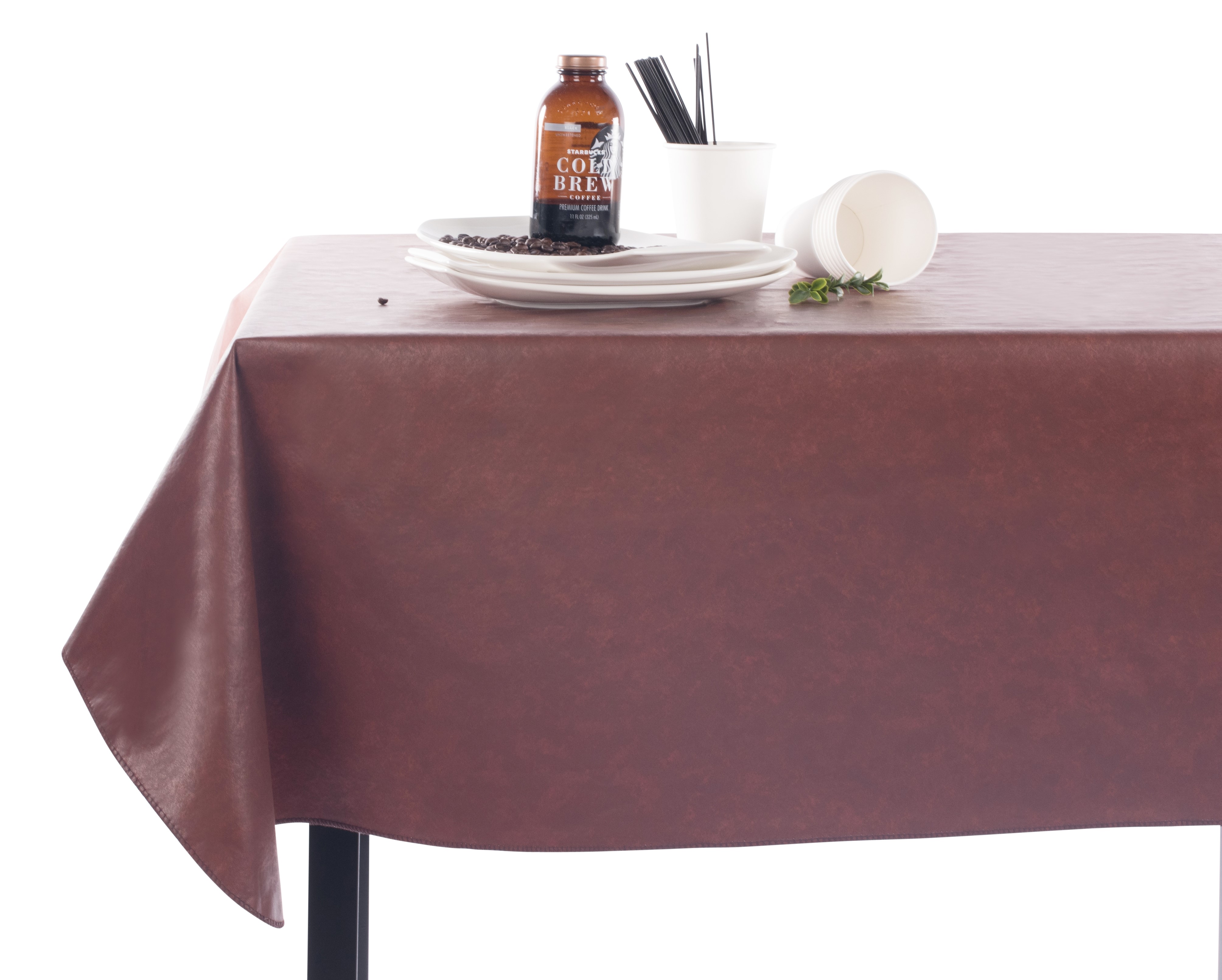 Tablecloths and other table linens can change the whole look of the room. It can hide the table's imperfections and will liven up the room with a bright color or classy style. Customers love our heavy duty vinyl tablecloths which come with loads of colors to choose from to coordinate any room and every event. So choose a product for everyday use, for Parties, Birthdays, Weddings, and to brighten your holiday.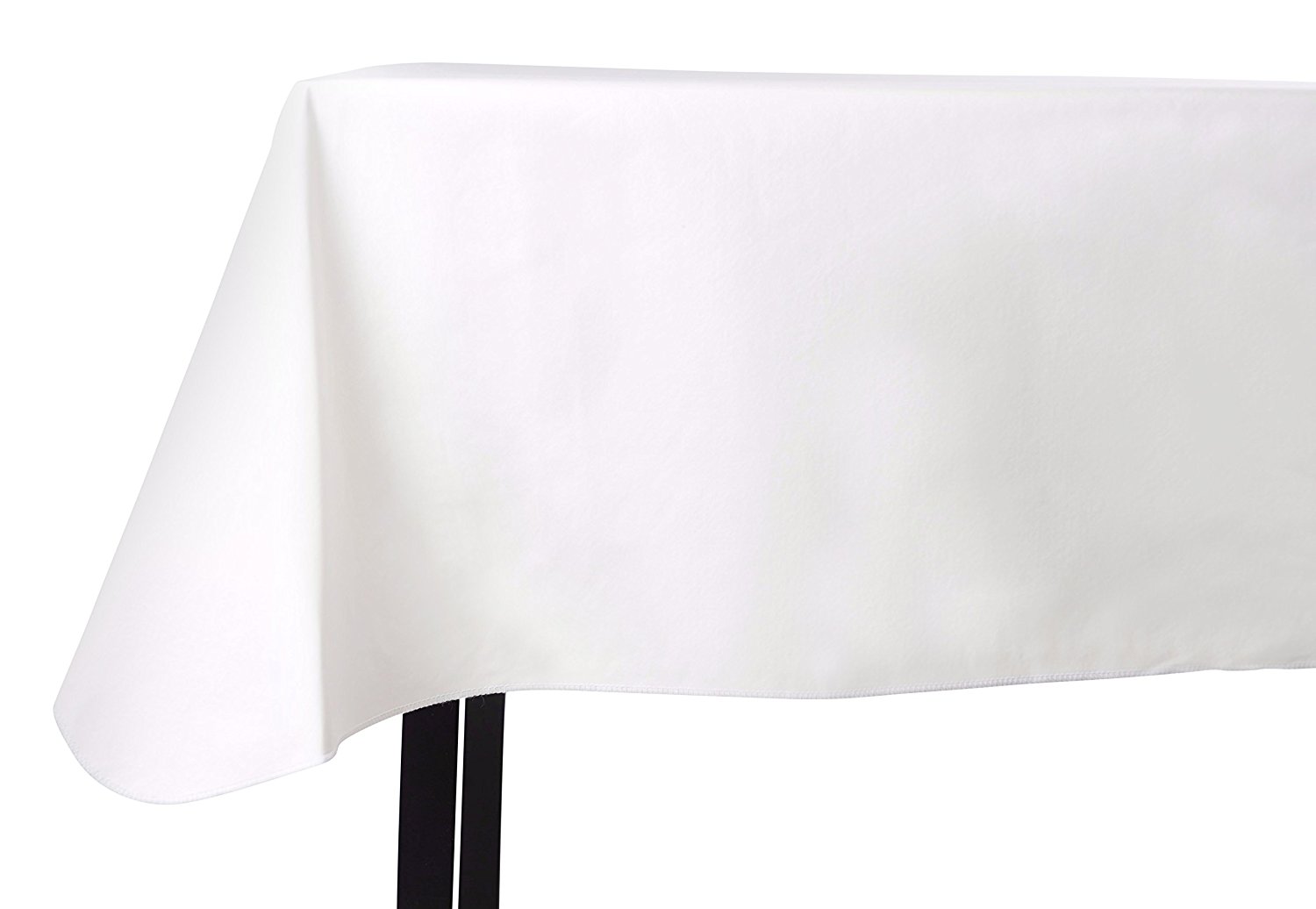 Most of our products are manufactured right here in America . . . a mark of quality. Once, many of your best lines were proudly crafted here in America. Fortunately, a few still are!!! With a tradition of quality and innovation, we encourage you to "Source USA" for other fine American goods.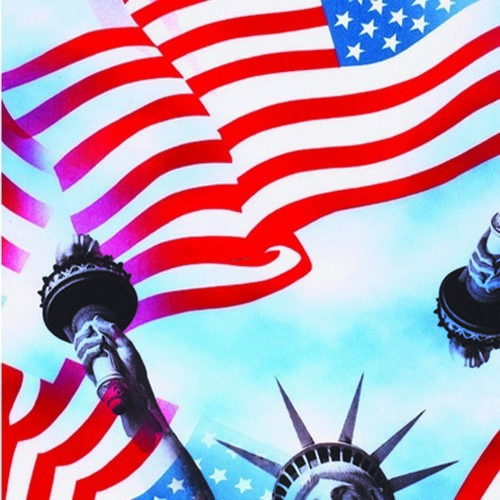 If you don't find what you're looking for on our website, email us at
or call our friendly customer service line at 1-866-512-7636 and we'll be happy to help you.
A variety of sizes and even custom sizes are available for most of our products including for our table cloths and table linens. We pride ourselves on our customer service from the initial contact until your products are delivered to you.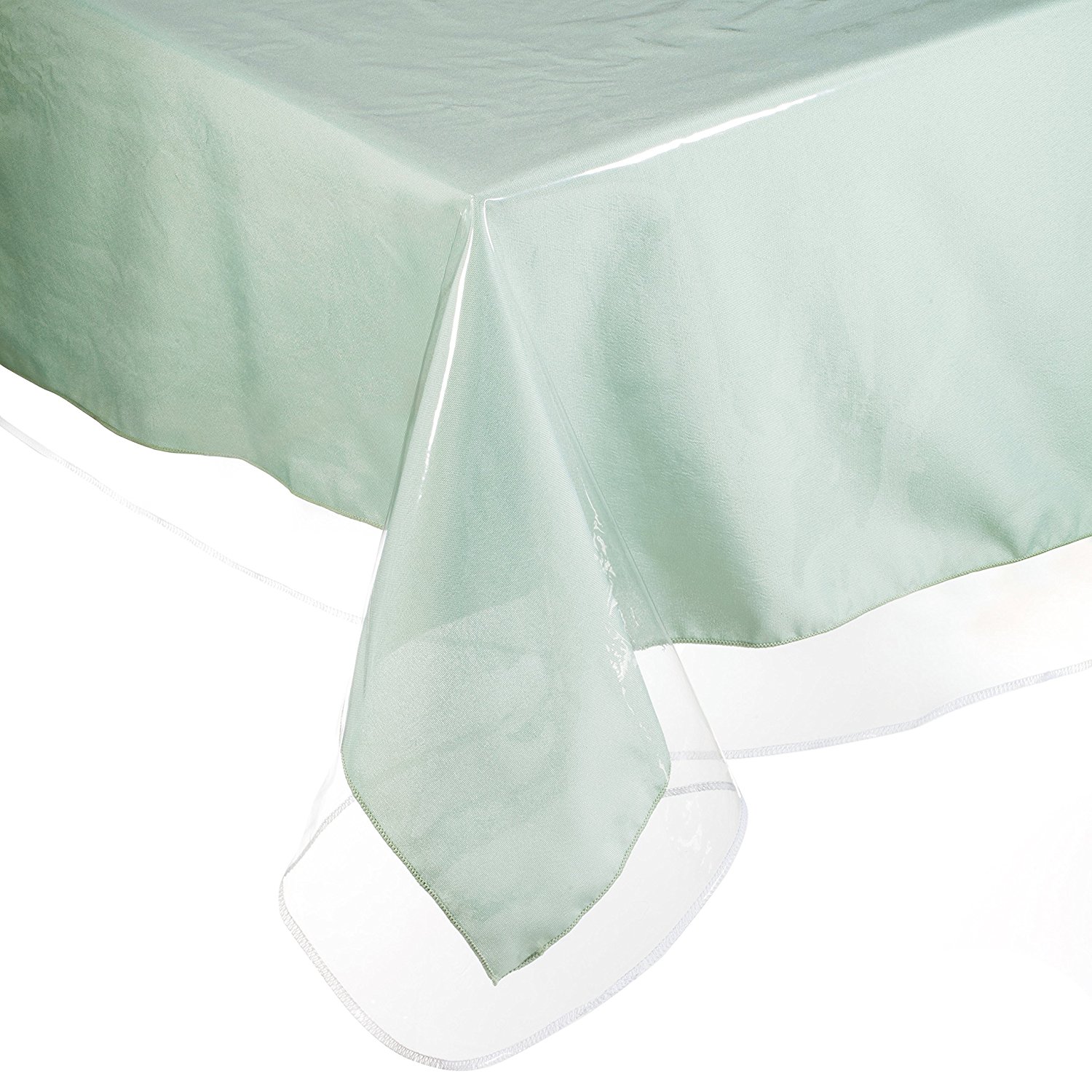 Our table linens come in cloth, vinyl, and vinyl fitted tablecloths in many colors. We have tablecloths for the home for everyday and holiday, restaurants, weddings and every occasion.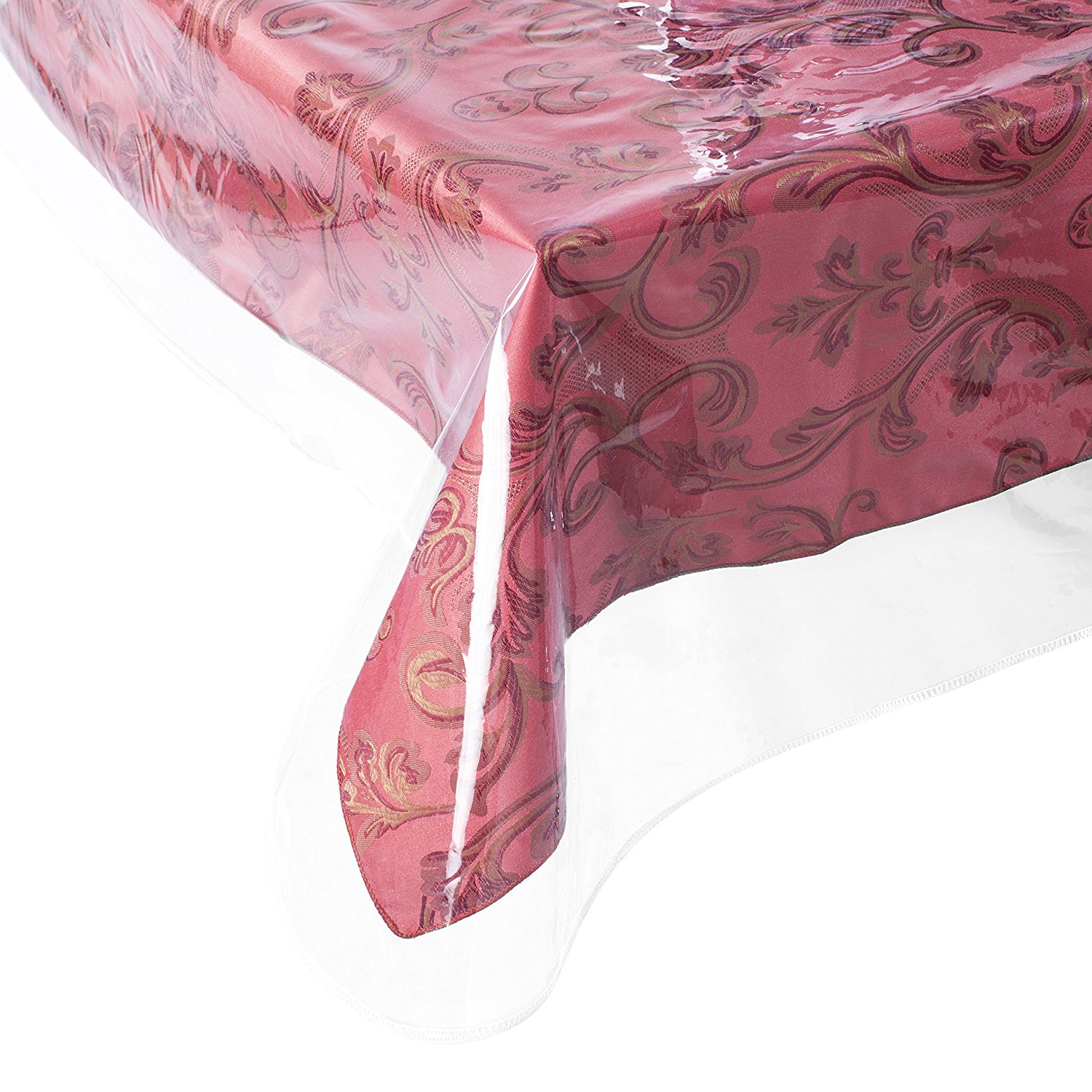 Our easy to care for vinyl tablecloths come in a variety of pretty patterns and solid colors. Ideal for restaurants, events, and indoor or outdoor dining. Its many sizes include Fitted Round, Round, Oval, Square and Rectangle. Vinyl by the Yard is available upon request.
Compliment your table decor for your home too! If you don't see what you're looking for ask and we'll be happy to help!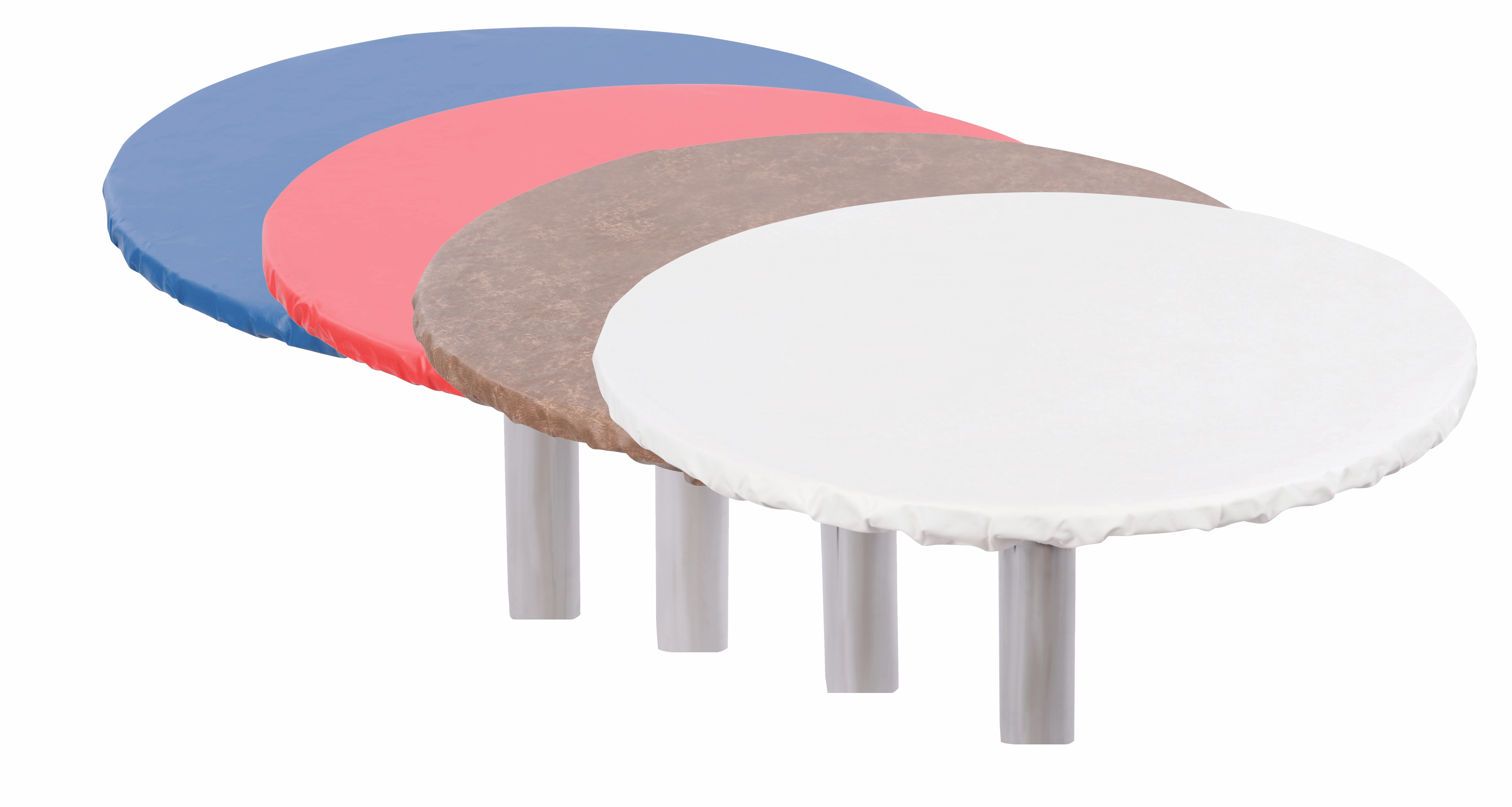 Choose from dining room table placemats, vinyl placemats, and placemats for kids in lots of colors and designs for everyday and holiday.
We have Fall Table Linens and Thanksgiving Table Linens such as Fall Table Runners, Fall Leaf Placemats in Maple, Aspen and Oak and Thanksgiving decor to enhance your table. So come browse our selection of beautiful cloth, lace, and vinyl Holiday tablecloths, placemats, table runners and cloth napkins to enhance your table for the holiday.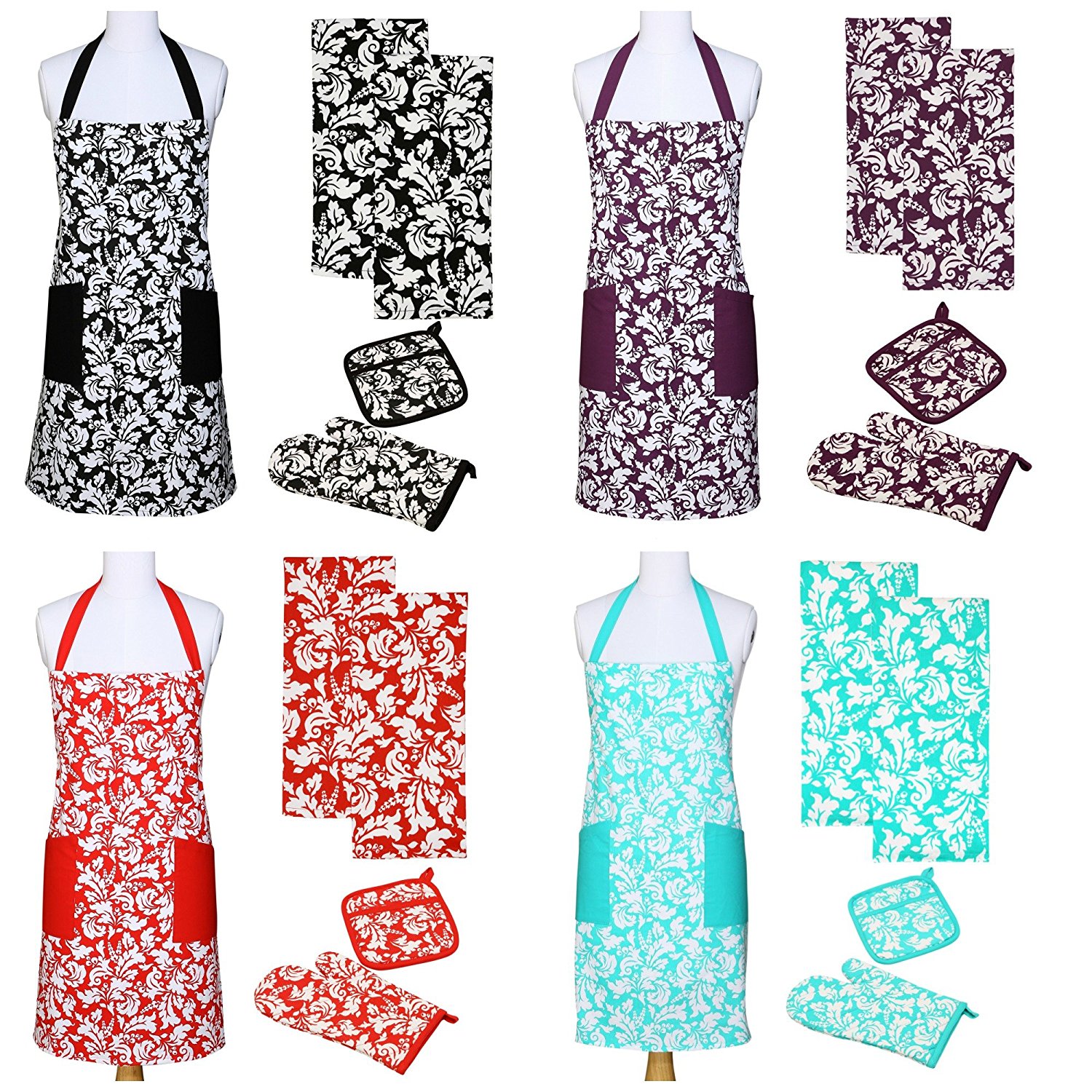 We sell aprons in singles and in sets.
Yourtablecloth Kitchen Gift Set-1 Kitchen Apron, An Oven Mitt & A Pot Holder-2 Kitchen Dish Towels or Tea Towels-Ideal Cooking Gifts or Gift Ideas for Chefs-Suitable for Men & Women-Black
EXCELLENT KITCHEN GIFT SET – The set includes a color co-ordinated set of an Apron, 2 Kitchen towels, and a set of Oven Mitt & Pot holder.
SUPERIOR QUALITY – All the 5 kitchen accessories included in the set are made up of 100% cotton.
HIGH DURABILITY & EASY TO CLEAN – Premium quality fabric & reliable stitching impart high wear & tear resistance to our kitchen accessories which are sure to perform their function effectively for a way long life. All our products are MACHINE WASHABLE.
A COMPLETE SET – This color coordinated set is an all-in-one package which helps protect your clothing from spills & stains. Apron comes with an adjustable neck strap and waist ties to ensure that it can fit almost every body size. The apron also allows you to carry essential accessories in side pockets,
100% RISK-FREE SATISFACTION GUARANTEE
Yourtablecloth.com is a trusted national eCommerce company. Use our online cart. To add a product to your cart, first browse for it or use the search box and then click its "Add to Cart" button.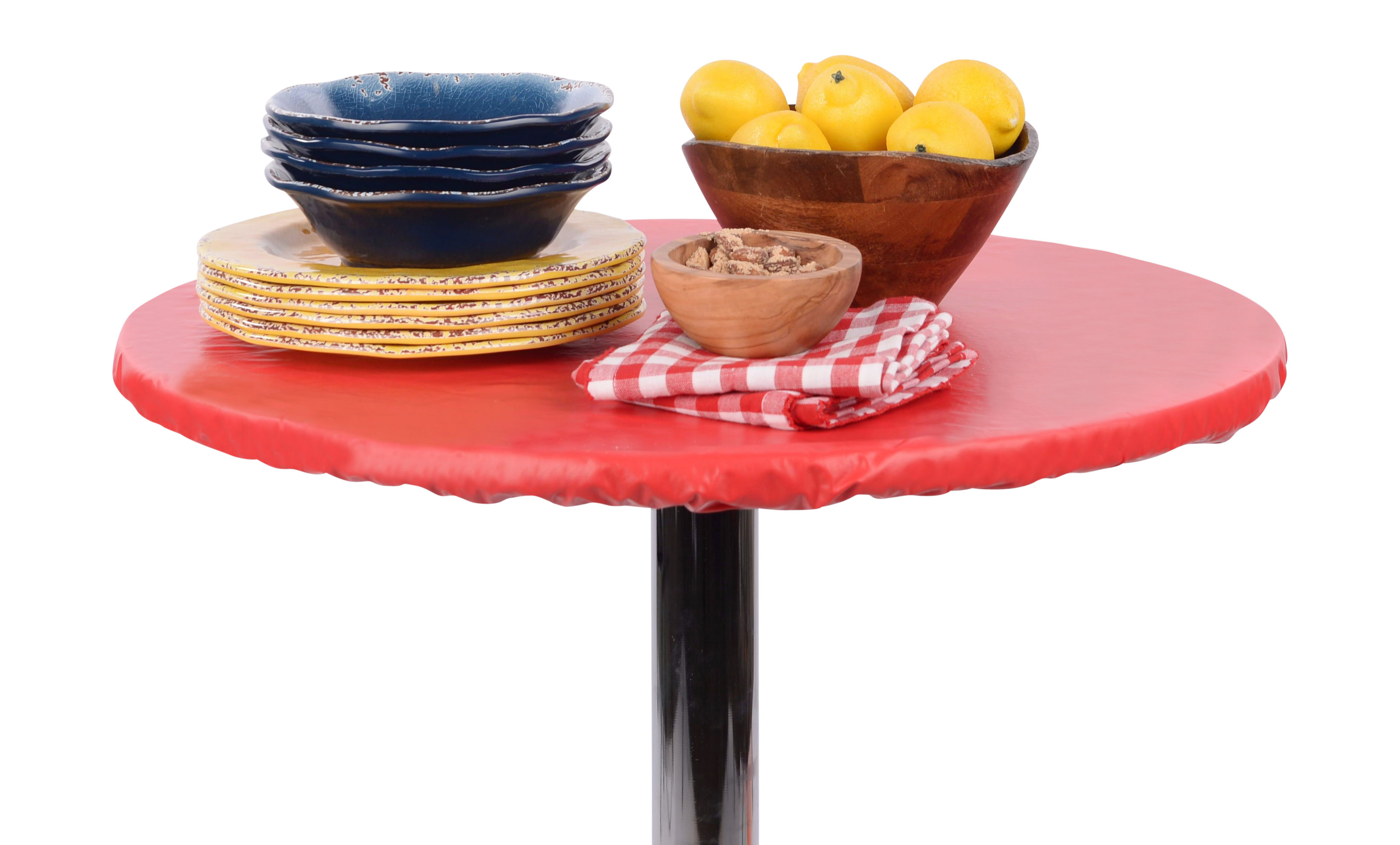 Customer Satisfaction is number one to us!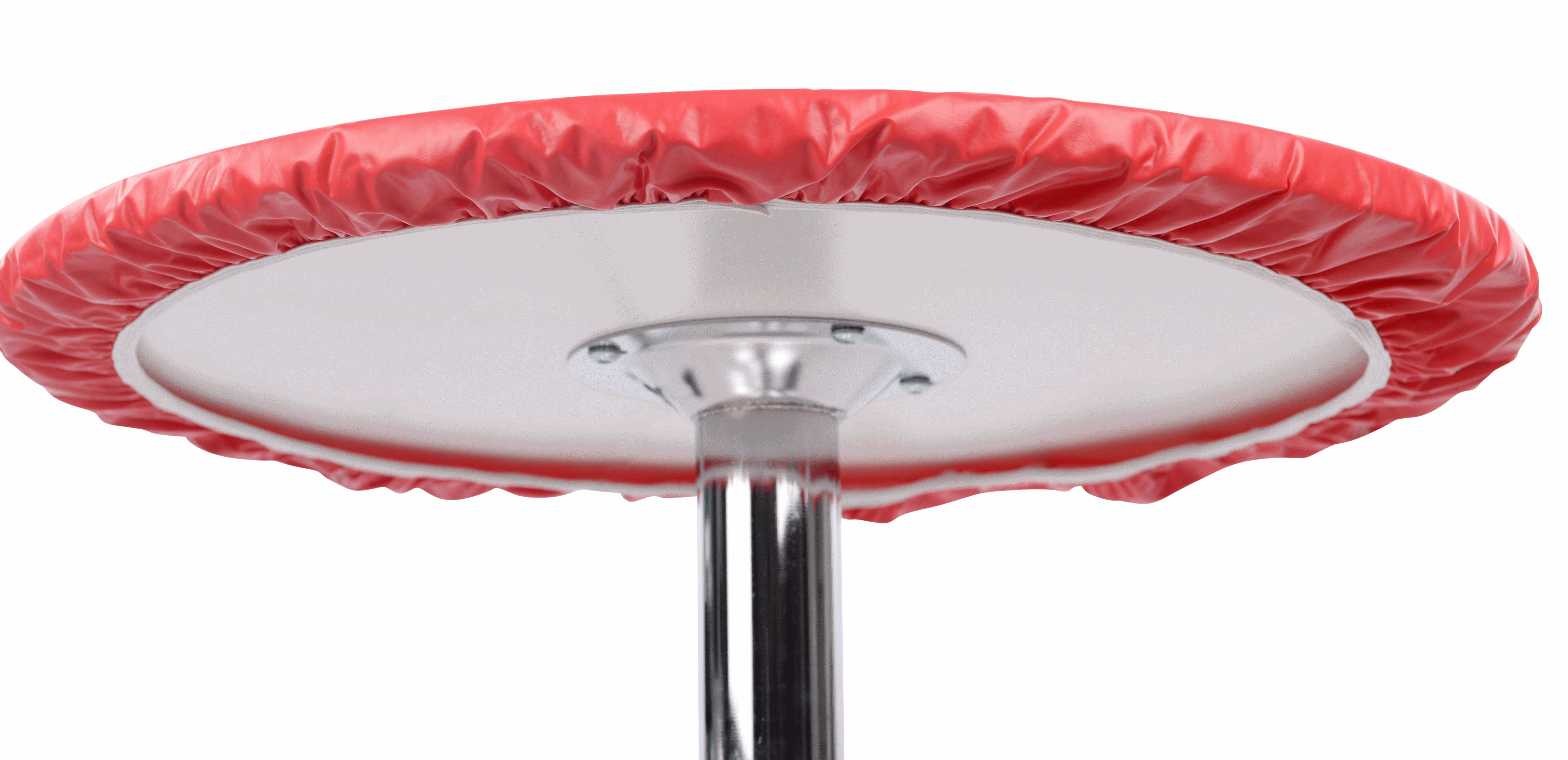 Visit Amazon to place your order: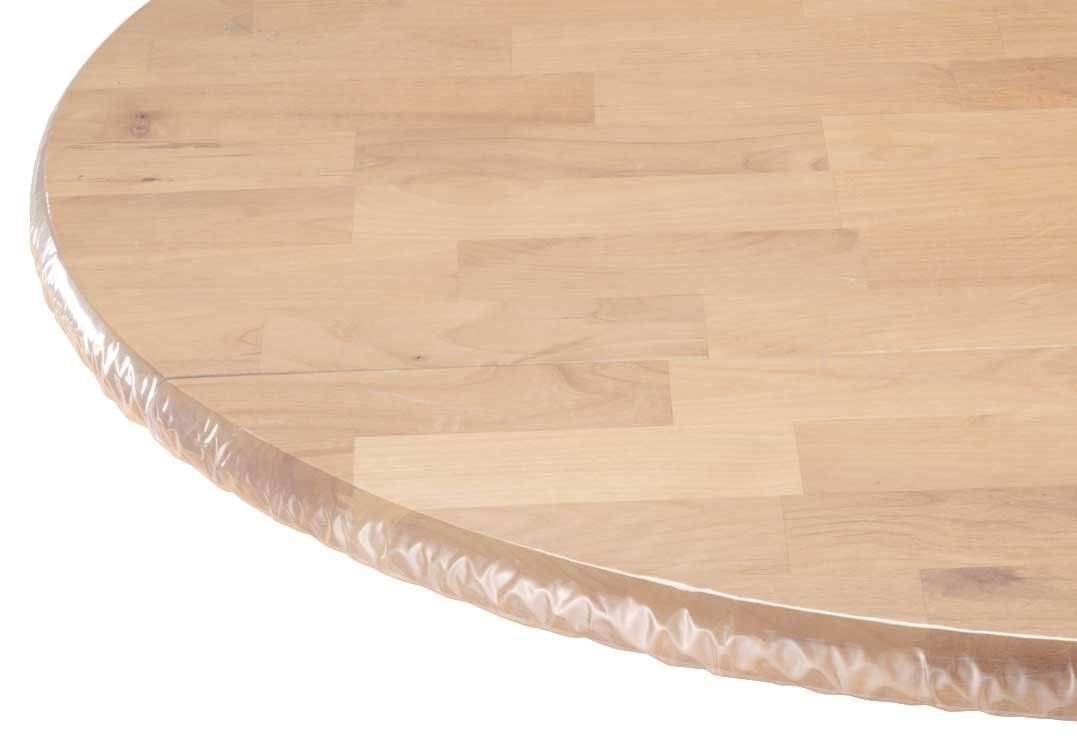 You may also visit our website at: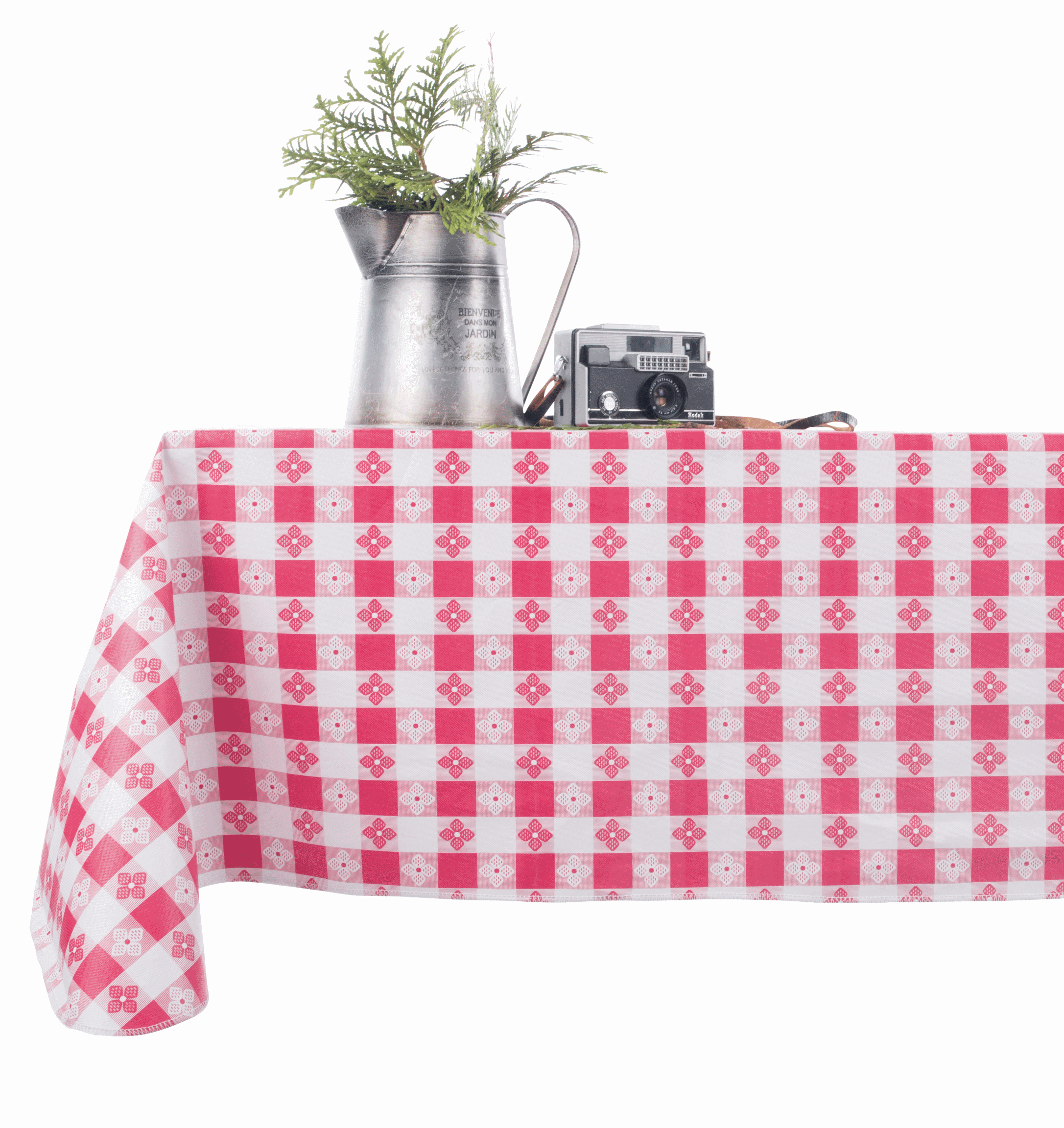 Some Customer Reviews on our White Vinyl Heavy Duty Table Pad
"Just thick enough and very smooth. "
"Nice and smooth under my tablecloth. Protects my table from damage."
"Good quality & lies down flat. Good cushioning. Could use it straight out of the package."
Some Customer Reviews on our Heavy Duty Vinyl Tablecloth.
"Great for families with little ones"
"This is a Great Heavy Duty Vinyl Tablecloth. Saw one on a Table up Camping last year. Lady said had for many years. Not like those thin cheap ones that ripe in the wind. Very Pleased with this Seller as well as the Product itself. Have a Round one for our Patio Table also. Very Nice."
"Just what we were looking for."
"We were looking for a tablecloth to use on our dining table for card playing. It had to be sturdy, attractive, backed to protect the table, easy to clean, and durable, we believe this fits the bill at a reasonable price."