8 BILLION TREES' MISSION
The mission is simple: change the world one tree at a time.
By subscribing and becoming a part of 8 Billion Trees' global initiative, 8 Billion Trees will save 100 existing trees and plant at least 10 new trees per month on your behalf.
8 Billion Trees thinks it's something to smile and feel good about. And so do the animals you're helping to save.

IT'S TIME TO ACT
We all know deforestation is destroying habitats, fueling climate change, and increasing pollution. But most people just don't feel it's possible to do anything to help.
Planting trees won't solve all the world's issues. But it's something tangible that we CAN do that will make a BIG difference and start saving the lives of millions of endangered animals immediately.
8 Billion Trees is conserving 100 existing trees and planting 10 new trees for every item sold.
ONE BRACELET: 100 TREES SAVED, 10 TREES PLANTED






8 BILLION TREES DOCUMENTARY
Follow the 8 Billion Trees team as it travels to the Amazon to fight deforestation where it matters most.
8 Billion Trees was founded with a simple idea: if people can destroy the Earth, they can also help to rebuild it.
Co-founders Michael Powell and Jon Chambers were inspired by groups like Ecosia and Trees for the Future, but saw the opportunity to do something even bigger: plant and save 8 billion trees.
Taking their passion for entrepreneurship and channeling it into a cause for greater good, 8 Billion Trees was born on November 10th, 2018.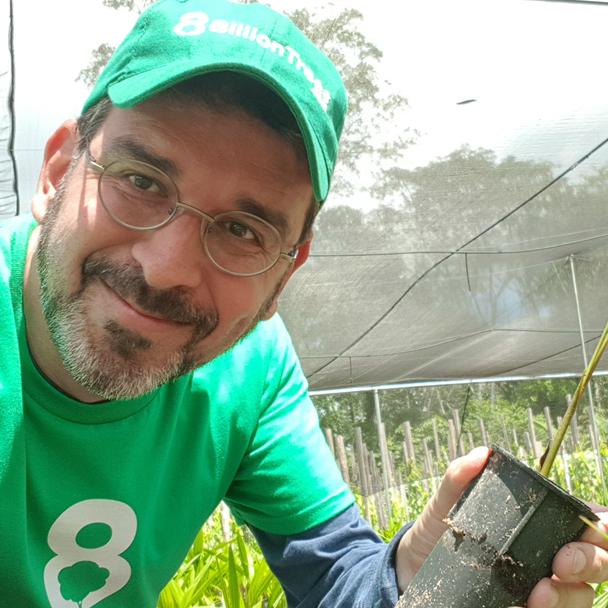 At 8 Billion Trees, the goal is to become the most environmentally aware company on the planet. 8 Billion Trees doesn't simply want to reduce the negative impacts of habitat destruction, deforestation and irresponsible forestry–it wants to use these issues as fuel to completely revitalize what it means to be environmentally friendly. By changing our environment and spreading awareness, it is hoping to make a global change.
It also hopes to serve as an example for other companies by proving that focusing on social and environmental responsibility just as much as profit is a sustainable business model.
Everything 8 Billion Trees does as a company is dedicated to furthering its environmental mission.

8 Billion Trees' mission is really to restore the Earth and fight against the evils of deforestation. 8 Billion Trees is always striving to find new ways to revitalize and restore the environment. Ultimately, we are here to leave the world a better place than we found it, while inspiring others to do the same for an Earth of tomorrow that is greener and brighter for all.
By conserving existing trees and planting new trees we can help to save endangered animals.

By subscribing and becoming a member, you take a stand in the fight for a better, greener, more sustainable Earth.