Narcisse Sandjon; Making Films on the Local Leaders of the Youth.
By Issa N. Nyaphaga ©2015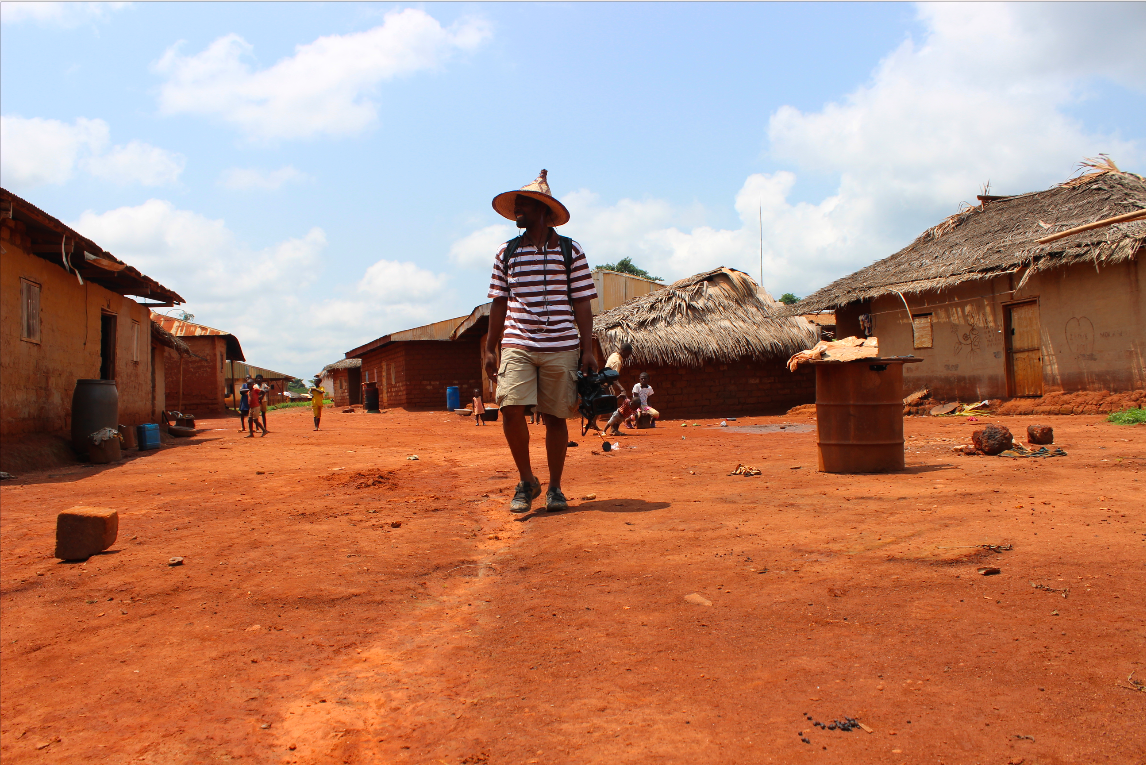 Narcisse is an independent director, producer and filmmaker based in Yaoundé, Cameroon. He has worked for the CRTV – (Cameroon Radio Television) since 2009 as director of scriptwriting, cameraman and a spotlight designer. Beside his day job, Sandjon runs MALAFARÉ Productions, a small documentary film production company he created to realize his dream. As a self-taught African film director, Narcisse Sandjon has shown that when you have the passion to tell stories with a camera, you don't have to spend three years in film school. Editing and directing for national television has been a tremendous opportunity for him to meditate with a camera. The life of Narcisse Sandjon is like a film; this is his story…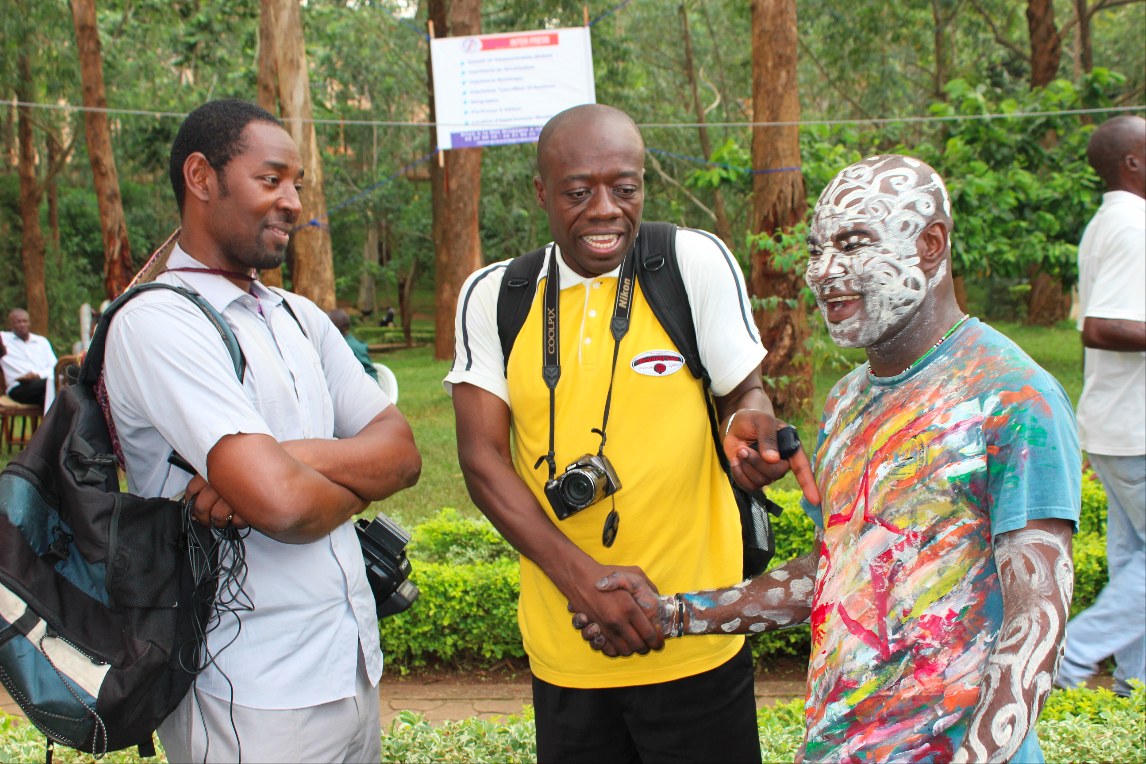 Narcisse Sandjon was born in Mbanga Balom on the coast of Littoral, Cameroon in 1976, and at age of 11, his parents moved to Jean Vespa — Carrière, a suburban area of Yaoundé, the Capital. Narcisse was the first born of the family of seven children. He dreamed of a successful career as a football player, especially a goalkeeper. Sadly the separation of his parents made Narcisse's childhood a long walk with obstacles. As the eldest son, he was the one who protected his brothers and sisters from being bullied in school and from their abusive father. The kids also faced several placements in foster families.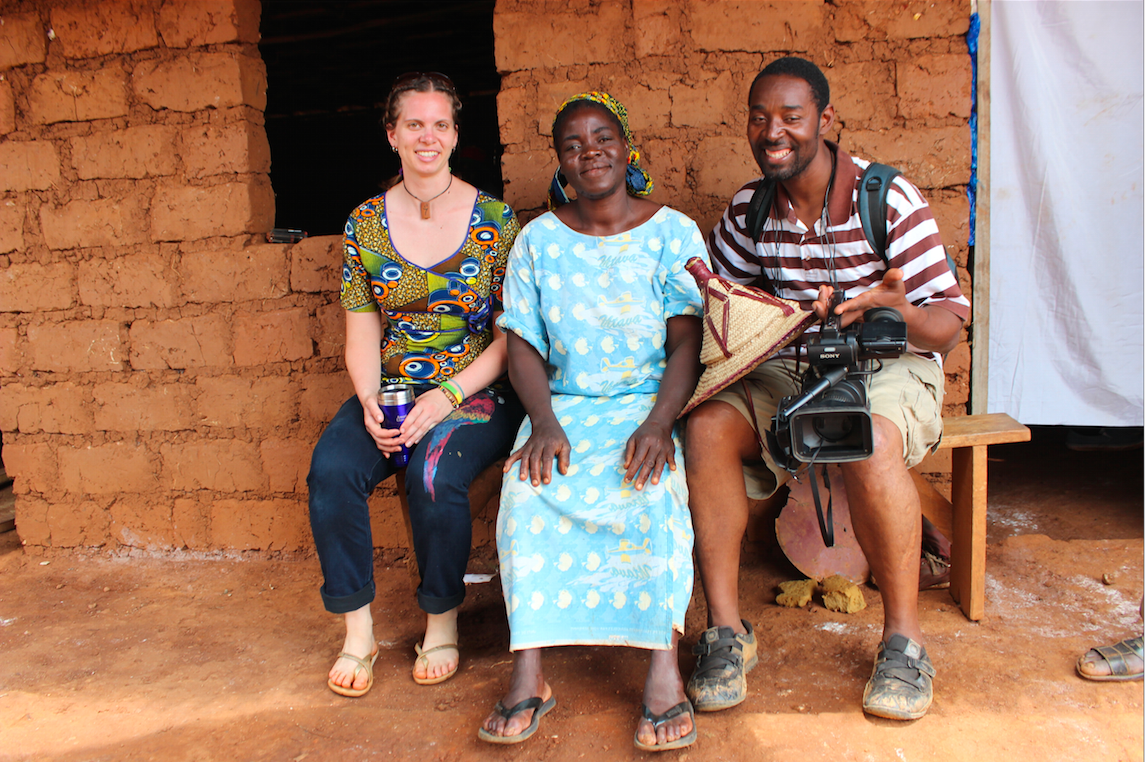 After receiving his primary certificate, Sandjon attended many high schools in Yaoundé: College VOGT, College de la RETRAITE where he obtained his BEPC-GCSE (General Certificate of Secondary Education) in 1994. He pursued his studies to the Lycée Elig-Essono of Yaoundé, another school where he suddenly dropped out in 1996 due to lack of scholarship and unsustainable family balance. 

While sharing his story, Sandjon confessed that he never had a mentor – "a role model" to guide him and added, "Life actually didn't offer me an elevator, but only the Great Wall of China." Fortunately, Sandjon did not get bored after his studies stopped. He moved to Douala, the economic capital, where he signed up at JOWICE, a local movie editing center and spent nearly four years studying filmmaking, editing and recording. From 2008 to 2009 Narcisse was granted an internship to the CRTV where he successfully completed the program. On June 2014, he was recruited as cameraman and since then Narcisse Sandjon has been a full team member. He has worked in almost all the departments of the Cameroon Radio Television as producer, director, cameraman, and designer of ads, spots and video clips.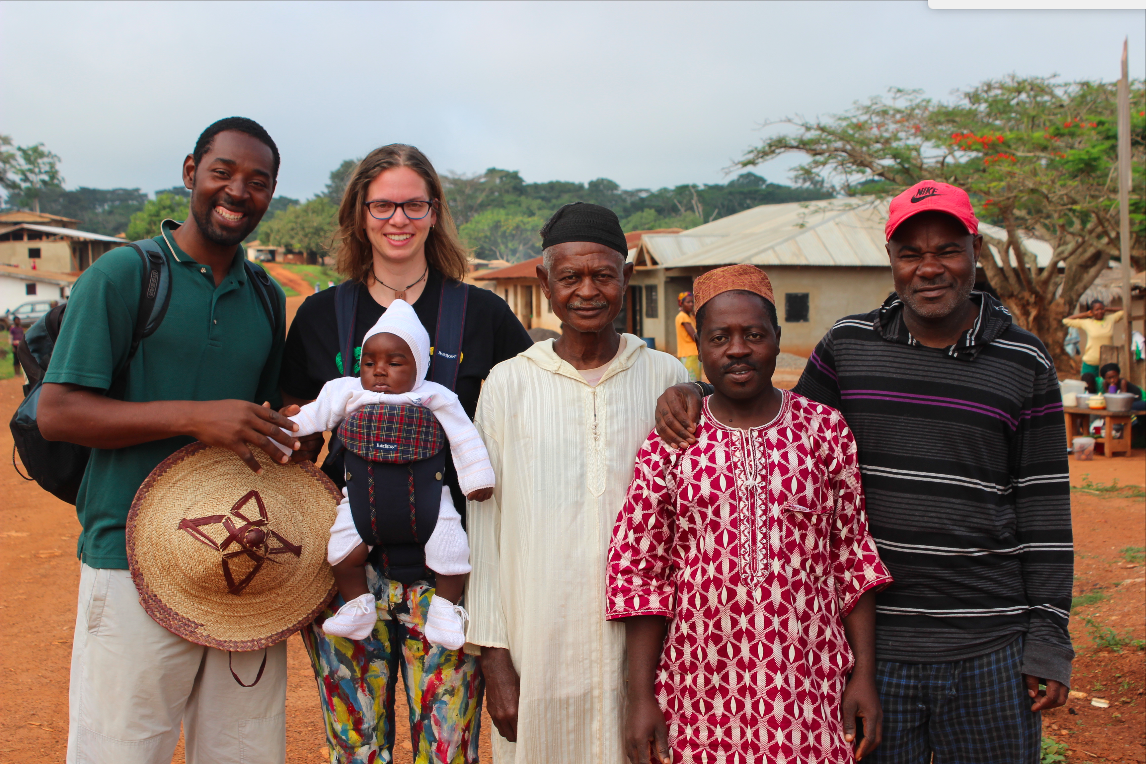 Mr. Sandjon has also been in charge of many well known TV shows such as, BEAUTÉ DE FÊTE CRTV, CROISSANCE-PLUS CRTV, TÉLÉ OPINION CRTV, PROGRAMME TÉLÉ HELLO! & BONJOUR! CRTV. On one of the famous Youth Talk Shows, "Jeunesse, Parlons-En" - Youth - Let's Talk, Narcisse worked as a cameraman and director; he also designed spots and ads for the show. 

During the Men's World Cup Championship in 2014 Kenya and Female's in 2015 in Egypt, Narcisse was cameraman operator for the Department of Sports and Entertainment of CRTV. Narcisse has directed many documentaries and promotional films for UNICEF, PEOPLE TELEVISION and the N.G.O SMILE TRAIN all over Central Africa and Cameroon.
Lately, Narcisse Sandjon has been working on a documentary series called "D'CLIK" - SHIFT. The idea is to portray the stories of current role models in the society to empower the youth. Narcisse has documented the portraits of fourteen personalities whose lives and actions will inspire the next generations of African leaders. One story by Narcisse has become an international 52 minute documentary film titled: Art Factor of Personal Development. In the film, Sandjo follows Issa Nyaphaga, an artist and activist based in the U.S. who travels to Cameroon every year to bring basic services to his tiny village in the heart of the jungle. It was shown in December 2014 in Ngambé-Tikar, the community where Issa is from, signifying a turning point in the community. Since then, a positive shift has been made toward Issa's project by local leaders. The film has been screened in the U.S. and France. A version with English subtitles is available on DVD.

What is most interesting about Narcisse's films, is his capacity to narrate stories with the strengths that has no academic limits, because Narcisse is a self taught filmmaker. In Africa of today, where China has massively supplied the black continent with low-cost technology, this filmmaker is worth following. More Africans will see Narcisse's film on their affordable technology items. It's a significant power of the new media in the beginning of the 21st century, but the decline of movie theatre as we knew it. Progress has its own dark side. 

Nevertheless, Mr. Sandjon is nourishing a dream of coming the U.S. and filming the man he interviewed at a cartoon festival one day in the summer 2014, Dr. John A. Lent; a prominent scholar and critic of cartoon and comic art. Dr. Lent was a jury member for the Pulitzer Prize for Cartooning in New York City more than once.
Issa N. Nyaphaga
Artist & Human Rights Activist
Professor of Contemporary African Art, Social Justice & Cultural Diversity
connect@hitip.org
www.hitip.org
All photos by O. Mebouack©