May 29, 1985 – August 12, 2017
Heather Heyer dedicated her life to standing up for those she felt were not being heard, her family and friends said.
Ms. Heyer lived alone with her Chihuahua, Violet, named after her favorite color. Friends described her as a passionate advocate for the disenfranchised, often moved to tears by the world's injustices. That led her to join demonstrators protesting white nationalists in Charlottesville, VA.

Heather worked as a paralegal for a Charlottesville law firm, assisting clients through the bankruptcy filing process.
Co-worker Victoria Jackson said: "Heather said, I want to go so badly but I don't want to get shot. I don't want to die."Heyer went anyway because she wanted to stand up for what she believed in.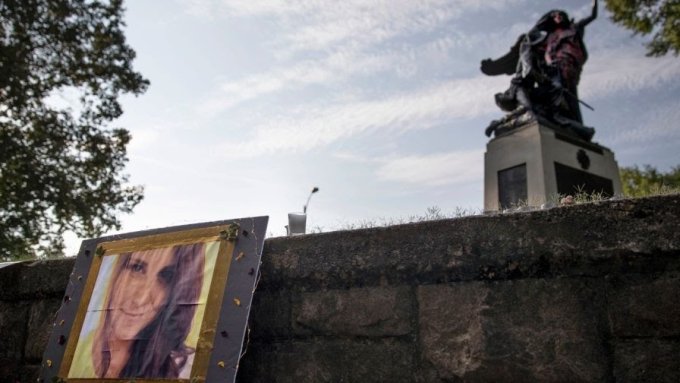 Others said Ms. Heyer, who lived in Charlottesville spoke out against inequality, urging co-workers to be active in the community.
"Heather was a very strong woman," said Alfred A. Wilson, manager of the bankruptcy division at the Miller Law Group in Charlottesville, where Ms. Heyer worked as a paralegal. She stood up against "any type of discrimination," he said. "That's just how she's always been."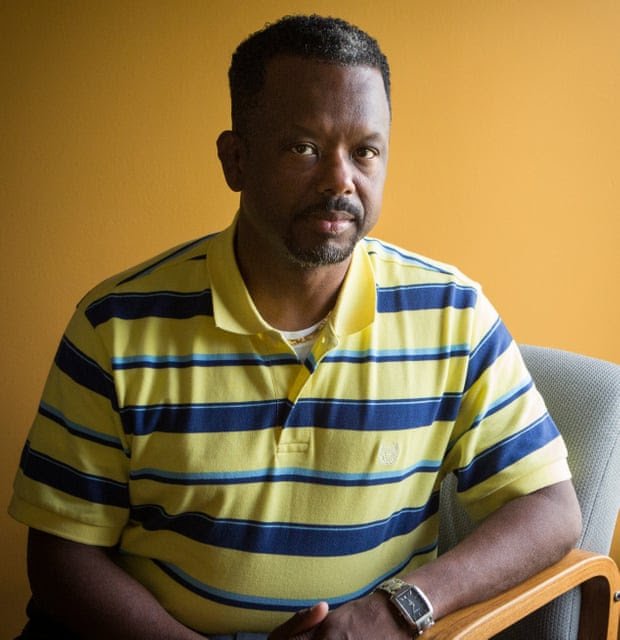 Mr. Wilson hired Ms. Heyer at the recommendation of a friend. She had a high school diploma but not a background in law, working as a bartender and waitress, but he said she had an eye for detail and was "a people person."
"If you can get people to open up to you, that's what I need," he told her. "I'll teach you everything about the law you need to know." She did not stop working as a waitress even after she started at the law firm. Mr. Wilson said in an interview he found her at her computer crying many times.
"Heather being Heather has seen something on Facebook or read something in the news and realized someone has been mistreated and gets upset," he said. A couple of years ago, she was dating someone who became agitated after learning Mr. Wilson was black and that they were friends. "She just didn't like the way he was judging me as a minority male that's doing well for myself," Mr. Wilson said, adding that Ms. Heyer stopped seeing the man after that.
Thirty-two-year-old Heyer was killed when a car plowed into a crowd of counterprotesters gathered to oppose the "Unite the Right" rally of white nationalist and other right-wing groups. Nineteen others were injured. A 20-year-old man from Ohio, James Alex Fields Jr., is charged with second-degree murder in Heyer's death.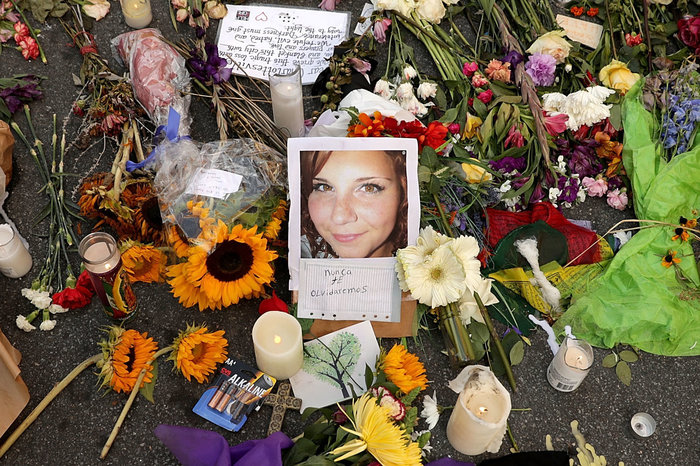 Heather's father Mark Heyer said his daughter had strong convictions and was passionate about helping people.
"She died trying to bring about that purpose," he told CNN. "She was always passionate about the beliefs she held, she had a bigger backbone than I did." Her mother, Susan Bro, addressed Fields:
"This wasn't a video game, buddy," she said in an interview with CNN's Anderson Cooper. "This was real people. There are real consequences to what you did. I'm sorry you've chosen to do that. You have ruined your life and you've disturbed mine, but you took my child from me.""And I'm going to be the voice that she can no longer be. You gave us a national forum, and maybe I should thank you for that, but I can't. I'd rather have my child." 'We were against hate'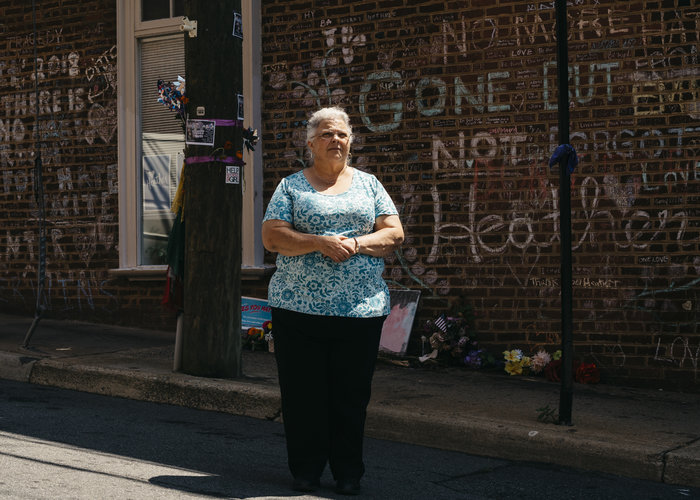 James Alex Fields Jr., of Maumee, Ohio, was arrested and charged with second-degree murder, three counts of malicious wounding and failing to stop at the scene of a crash that resulted in a death, the police said.
Charlottesville, in a statement about Ms. Heyer, said: "This senseless act of violence rips a hole in our collective hearts. While it will never make up for the loss of a member of our community, we will pursue charges against the driver of the vehicle that caused her death and are confident justice will prevail."

Gov. Terry McAuliffe praised Heyer: "She was doing what she loved," McAuliffe said. "She was fighting for democracy, (for) free speech, to stop hatred and bigotry."
A sign remembering Heather Heyer sits in front of a statue of Robert E. Lee in Emancipation Park.
"Researched,. edited,. written and compiled from these sources"
https://www-m.cnn.com/2017/08/13/us/charlottesville-heather-heyer-profile/index.html?r=https%3A%2F%2Fwww.google.com%2F
https://www.nytimes.com/2017/08/13/us/heather-heyer-charlottesville-victim.html