5501 Walnut St
Suite 305 (3rd floor)
Pittsburgh, PA, 15232
724-234-5964
By appointment only
Located in the heart of shadyside, right above Hennes Jewerly
I won't be able to answer the phone during a session so please feel free to leave me a message or contact me through here

Hours by appointment only!
Monday – Friday 10am to 9pm
Saturday 10am to 4pm
Sunday closed
Gift Certificates available!

You may also check us out on our Facebook Page:
Or our Website:
About
Hello! Welcome to True Blue Healing Arts Massage Therapy!
My name is Janine Matus and I am a Licensed Massage Therapist.
I am originally from Munich Germany, where I studied to become a massage therapist. There, I worked at the Bogenhausen Hospital, with patients who were recovering from joint replacement surgeries, sport injuries, strokes, as well as other ailments. As an active member of the hospital based treatment team, I was relied upon, through massage therapy, to assist my patients with pain management, postoperative rehabilitation and a variety of circulatory issues.
I worked at a high end, local spa. Recognizing the benefits of massage therapy are broader than just the relaxing services offered in a spa setting, I established True Blue Healing Arts Massage Therapy to be best able to assist my clients holistically, in a health focused manner.
I believe in the mind-body-soul connection and the importance of balancing and nurturing the whole self. Treating the body as a whole isn't limited to just the physical aspect but also our emotional and spiritual well-being.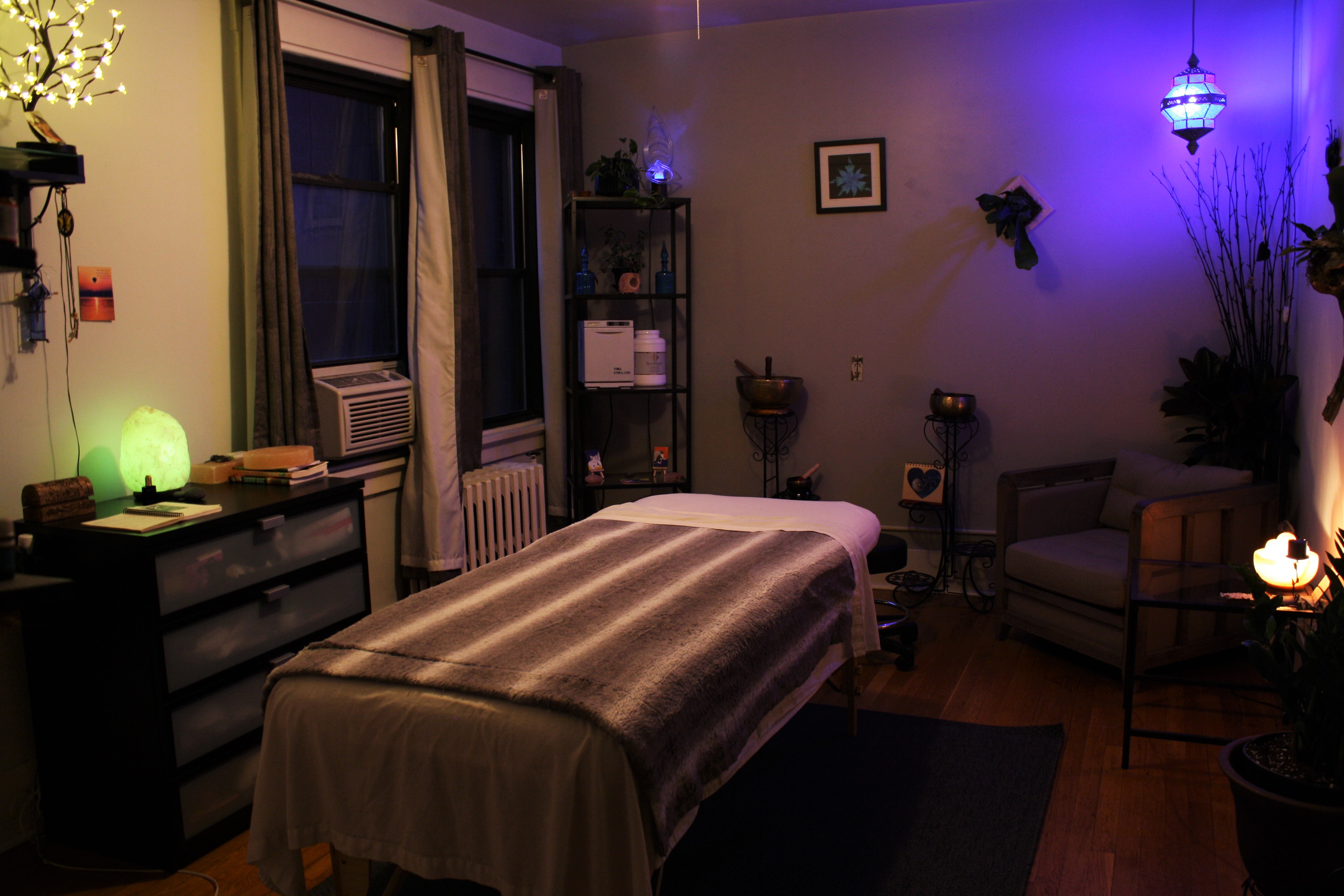 Call today to schedule your appointment and be 'True Blue' to your mind, body and soul and achieve a healthier, happier YOU!

Services
Every 'body' is unique and has it's own individual needs. At 'True Blue' a combination of different modalities is used to gently facilitate the release of blockages, stress reduction, pain relief and relaxation.
Each session is customized and an integration of Swedish massage , Deep Tissue, Trigger Point, Orthopedic Massage, Reflexology as well as aromatherapy is applied based on your individual needs.

First time client special – 60 min $65
60 Min $80
90 Min $110
120 Min $140

This is a cat-friendly establishment. Buddy and Blitz would like you to be aware of this in case of allergies.

5501 Walnut St
Suite 305 (3rd floor)
Pittsburgh, PA, 15232
724-234-5964
By appointment only
Located in the heart of shadyside, right above Hennes Jewerly
I won't be able to answer the phone during a session so please feel free to leave me a message or contact me through here