Songwriter…               Ira began earning his way through college (and life) playing the bars, clubs, cafes and private parties of Penn State's main University Park campus.  Ira hit the international scene at   Manchester, UK's "The Flea & Firkin", a popular converted movie theater now huge pub. The 300+ 2x weekly crowd stomped and sang to Ira's iconic US and UK bands and artist crossovers
Guitarist…                             By luck, Hollywood Reporter's European Bureau Chief at that time Richard Zahradnik caught Ira's London show at the sister pub "Flounder & Firkin". Richard likened Ira's writing and performance to Billy Joel's.  "…he is young, and he is fire…" ( Zahradnik penned, from Ira's own"…Late Great Rebellion").
"Someone in the Record Industry will get a winner when they sign Ira!"
~Richard Zahradnik, Hollywood Reporter, European Bureau Chief
Ira's "Father's Day" – first 8 songs – were recorded near the U. of Manchester and "the Flea & Firkin" where Ira drew crowds of 300+ every show!
Only 20 copies were released to friends and family, just before his memorable tour of Mallorca, Spain, seaside billiards, lemon Coca Cola and all….
"Father's Day" made its way to Rhinebeck, NY, where Ira, once back at Penn State, Ira was invited to work on his first professional project at "The Clubhouse" (then in Germantown). Van Morrison and Natalie Merchant's master guitarist John Platania produced 4 of the songs, with John Regan (Peter Frampton) on Bassand Gary Burke (Joe Jackson) on Drums.
They would tease Ira for his uncanny lyrical maturity and playful boyish spirit with "Old Man Caplan". Their seasoned industry mentoring endures through this day, with Platania's resonant praise of "…Rebellion" and "Sacred City", which Ira penned between sessions.
As the internet dawned, Ira's Uncle prompted him to the copyright advantages of one's own music label and G of A (based on Ira's album title track "Ghost of Apollo") was born.
Ira had just driven cross country with college friends Rob Fox and Kevin Rolly, who would later produce this vintage "Rebellion" music video.
While Rob [Paramount, Fox, AETN/History Channel, Netflix] and Kevin [www.kevissimo.com] started their careers in LA, Ira returned the enchanted Superstition Mountains & Fountain Hills, AZ where he wrote "Follow Love", "Lady of Fire"and Ghost of Apollo's other new tier tracks with Producer Leo LaBranche [Marshall Tucker Band].
This led to Ira's first tour through the Southern US to Orlando, up the Coast to Pittsburgh and back through Chicago, where Ira's musical fire caught hold in "Behind the Shadows". And soon enough Ira rejoined his gifted buds out west where Rob produced the "Shelter from the Wind" music video in Pasadena, CA in just days.
"An evening wind is rising …against a cold, thick wall of stone. The empty Season cries out, 'I've been left here all alone."
I thought there would be others, who could've helped me On My Way. But it was me, who let my Summer Season, slowly turn to gray."
So can you Shelter Me from the Wind…?"
Behind the Shadows, Track 6, Video by Rob Fox [Paramount, Lifetime/AETN/History, et al.]
Since his 2003 L.A. arrival, Ira's live show, media & sessions venues and credits have grown to include a triple platinum music composer and director, an Emmy and Golden Globe Award winning TV writer and producer, Maui Radio, Israel Radio, clubs across the continental US and Costa Rica, cruises to Alaska and the Caribbean, in Cantorial ensemble at the Tel Aviv Opera House and in Sam Glaser's Kol Sason, a cappella group, now Pella.  He toured through the NW US with Violinist Lior Kaminetsky and appeared with Moshav Band and Rebbe Soul
Ira's Jerusalem track "Warriors of Promise"  (Bradley Fish: Sony, Sound Hatchery Studio) holds an entirely new lyrical and dimensional style on which Ira charts new tunes while leading services at fine synagogues throughout the world.
"Warriors of Promise", IDF inspired and soundtrack for "Volunteer Jerusalem" by Filmmaker Jonathan Amerikaner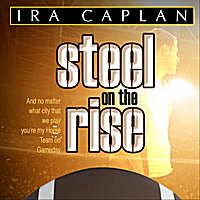 During the resurgence leading up to the Steelers' sensational Super Bowl XLIII Victory, homeboy Caplan wrote, recorded and performed "Steel on the Rise" on both coasts with his LA writing partner, Violinist Bob Ryman, performing the song across the US and in Israel.
An accomplished liaison, Caplan displays an acumen for syncing artists, producers, and Fortune 500 execs, for facilitating, liaising and team building. His music carries themes of earthly awareness, heavenly pursuits, communion with the Divine and civilizational truths.

Singer-Songwriter Ira Caplan talks about his adventures in Israel and his
…with Singer-Songwriter Ira Caplan, 5/9/201
Ira shares his adventures in Israel and his tribute for kidnapped IDF soldier Gilad Shalit in this live performance and interview.


    
Interview and Editorial Review by Baila Pirchesky 
Chief Editor of Blupela.com The One World Blue Network
"Since a very young age Ira Caplan has been inspired and instructed by music; he began playing guitar at 14. In his career, Ira has written and performed an array of stylistically diverse songs and the accomplishment and success of producing seven albums.
Caplan's Steel on the Rise album was produced in '14. Since then he has established his own studio, writing and producing "Just One Shot of Angry" and other commercial tunes for 21C companies.
Ira cherishes the good fortune of singing before hundreds of people, yet the special capacity to perform even in the most intimate settings and keep his audience captivated.
"Ira is a hidden treasure, with such Spirit and Talent you will want to hear again and again… melodies to Lift your Soul and Spirit!"
Some of Caplan's favorite musicians and influence  from a young age are Bob Dylan, Peter Himmelman, Peter Gabriel, Simon and Garfunkel, Jim Croce and Cat Stevens. Ira's sound and style, he has created for his own is earthy, deep and spiritual in my estimation.
Two of the songs he performed for us "Father's Day" and the powerful 9/11 tribute "Holding Out for G-d" have utmost importance in our day and age for our country and world at large. It has inspirational power for brothers and sisters around the world for making changes we need for the healing of our Planet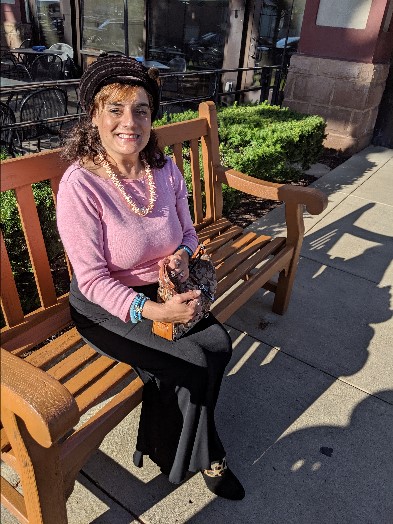 "I was deeply and heavenly moved by his sound and lyrics. Conservation and ecological solutions for our Earth are deep at Ira's heart yet built in to his business and community lives
"If you have yet to hear this incredible artist with gifts for the world, discover One World Blue Media LLC's excitement for this continually accomplished songwriter and musician with pure One Earth, One Love messages…. G-d Bless!!"
Thank you for listening…

…See you at a future show!