Description
ASHI'S HEALING WATER
AND
THE BLUE WORLD WATER PROJECT
FOUNDED BY
ONE WORLD BLUE, LLC AND THE KAMYA FAMILY
"The One World Blue community extols KKSY, its hope and inspiration, with friends both far and near in building a better world even through our digital age, bridging and uniting people from all backgrounds and places. These powerful waves of Light from our hearts' deepest recesses uplift and celebrate the human spirit. In memory of Ashi Kamya, may the financial support we raise and the clean water we yield bring Life and merit to all who endeavor.
Our greatest wishes and blessings for continued well-being, materially and spiritually. Best wishes from Joel Pirchesky, the One World Blue family and Ira Caplan Ghost of Apollo Music. 
KKSY (Kahal Kadosh She'erit Yisrael) is a Sephardic Jewish congregation in Uganda. Tarphon Kamya works at Jewish Response Uganda which is a nonprofit organization aimed to serve and empower communities through Agriculture, Education and Health.
In memory of Ashi Kamya

We are working to provide clean water to bring life and health to the community.
https://blupela.net/wp-content/uploads/2022/05/WhatsApp-Video-2022-05-19-at-11.03.24-AM.mp4
https://blupela.net/wp-content/uploads/2022/05/WhatsApp-Video-2022-05-19-at-11.03.39-AM.mp4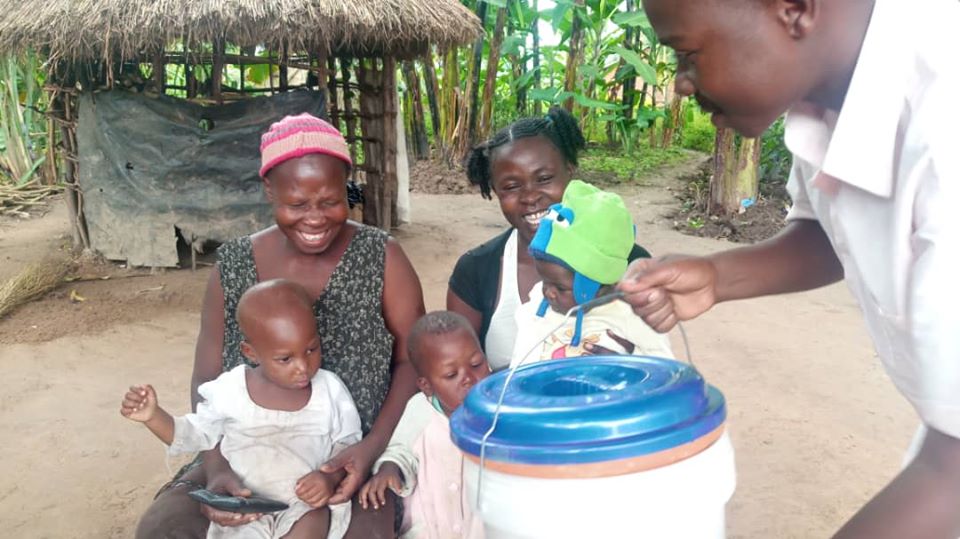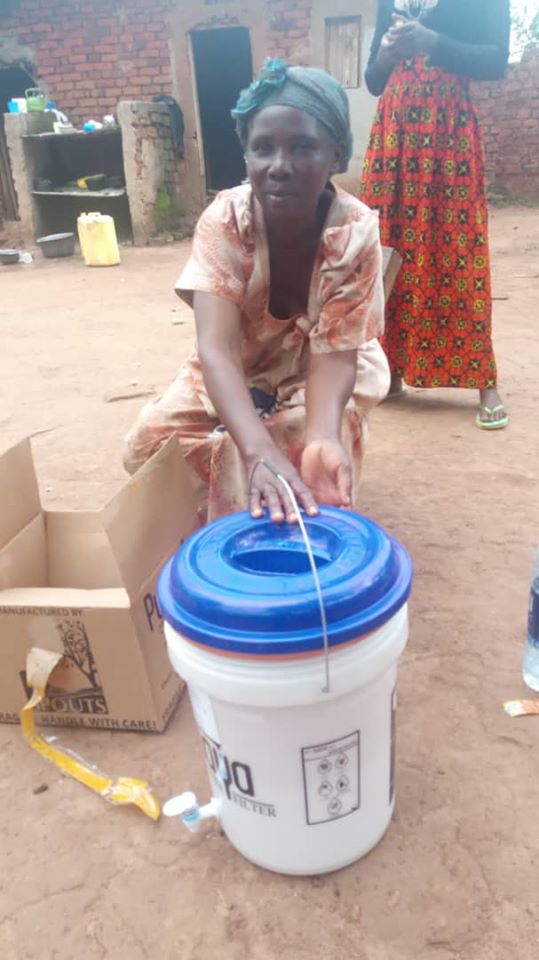 Reality Without a Filter

Life Saving Changes with a Filter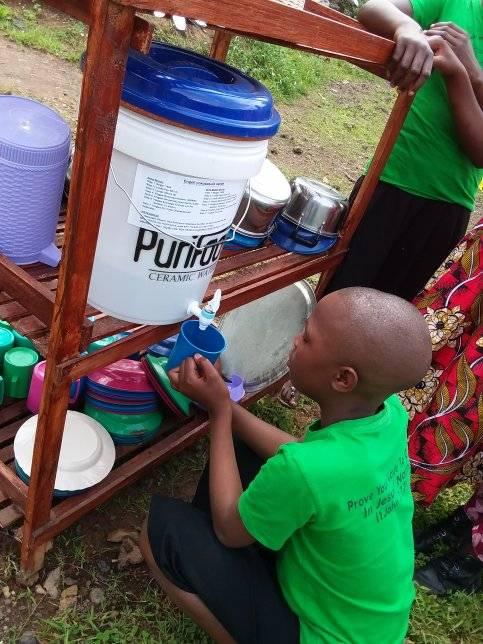 "Clean water available for the children ,God bless Tarphon Kamya, Jewish Response Uganda, and Joel Pirchesky, founder of One World Blue, who provided this water filter"
Habimana Nelson – Director GSOWNC
Every day, nearly 500 children under 5 suffer from preventable causes related to contaminated water in Kodiiri village. Give the gift of safe water and empowerment! In just five minutes, using low-cost table salt, water, and battery or solar power, these water purifiers create enough chlorine to treat two hundred liters of dirty water, killing microbes that cause illnesses such as cholera, dysentery, and typhoid.

The water purifiers are used to get clean drinkable water at home, in schools, and health facilities to create safe water for drinking, household cleaning, handwashing and bathing.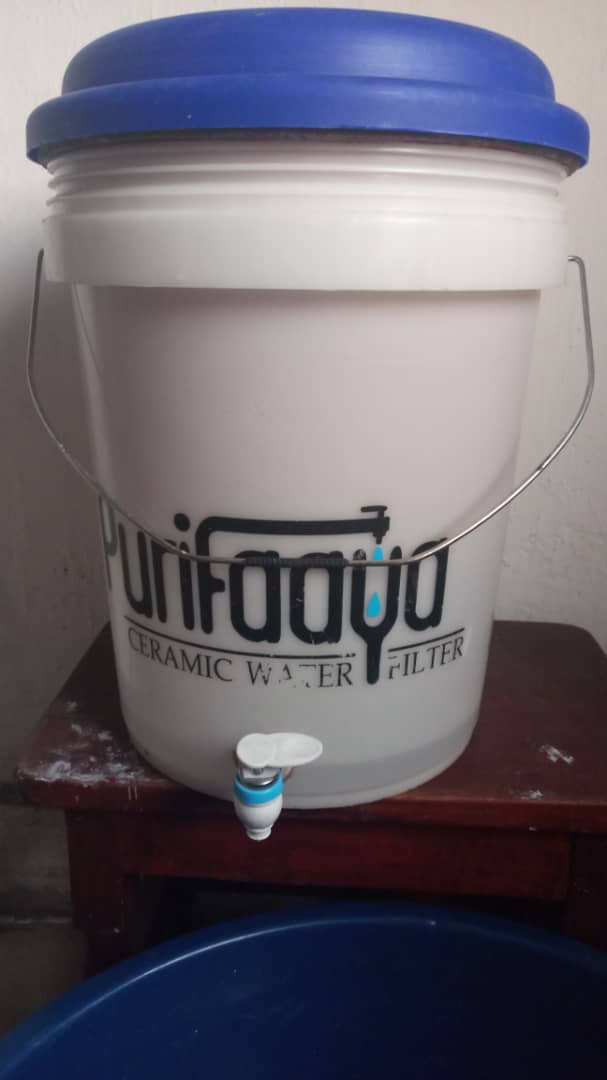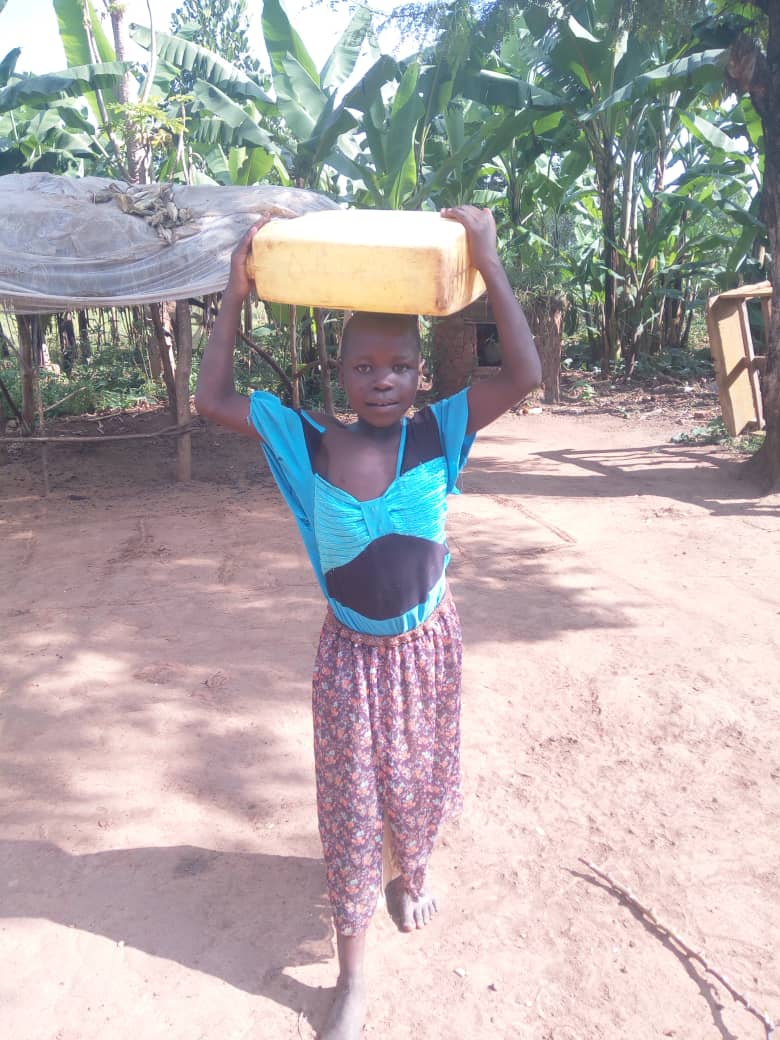 In low-resource settings, water purifiers are often unavailable or prohibitively expensive due to difficulties related to transport and degradation. By creating water purifiers in each home, these purifiers empower families to start their own drinking clean water and help children thrive!

In Ashi Kamya's memory and merit we are calling upon friends near and far to please give to Ashi's Healing Water. Just $45 each for one purifier per household will change families lives forever!

Thank you so very much for your donation towards the Blue World Water Project in memory and merit of Ashi Kamya.

https://blupela.net/wp-content/uploads/2022/05/WhatsApp-Video-2022-05-19-at-11.03.53-AM.mp4
https://blupela.net/wp-content/uploads/2022/05/WhatsApp-Video-2022-05-19-at-11.04.01-AM.mp4
https://blupela.net/wp-content/uploads/2022/05/WhatsApp-Video-2022-05-19-at-11.05.38-AM.mp4
https://blupela.net/wp-content/uploads/2022/05/WhatsApp-Video-2022-05-19-at-11.06.16-AM.mp4
https://blupela.net/wp-content/uploads/2022/05/WhatsApp-Video-2022-05-19-at-11.06.24-AM.mp4