Who We Are
Wines of America believes fine wine does not have to be expensive and proves it with our Grand American line of wines. Our Grand American wines, specially produced by Wines of America for the American palate owe both their high quality grapes and sensible price to grapes specifically developed to provide fine flavor and high yield in America soils and climates.
The result is fine wines, yet without the mystery of foreign languages or the confusing myth of certain wines for certain foods.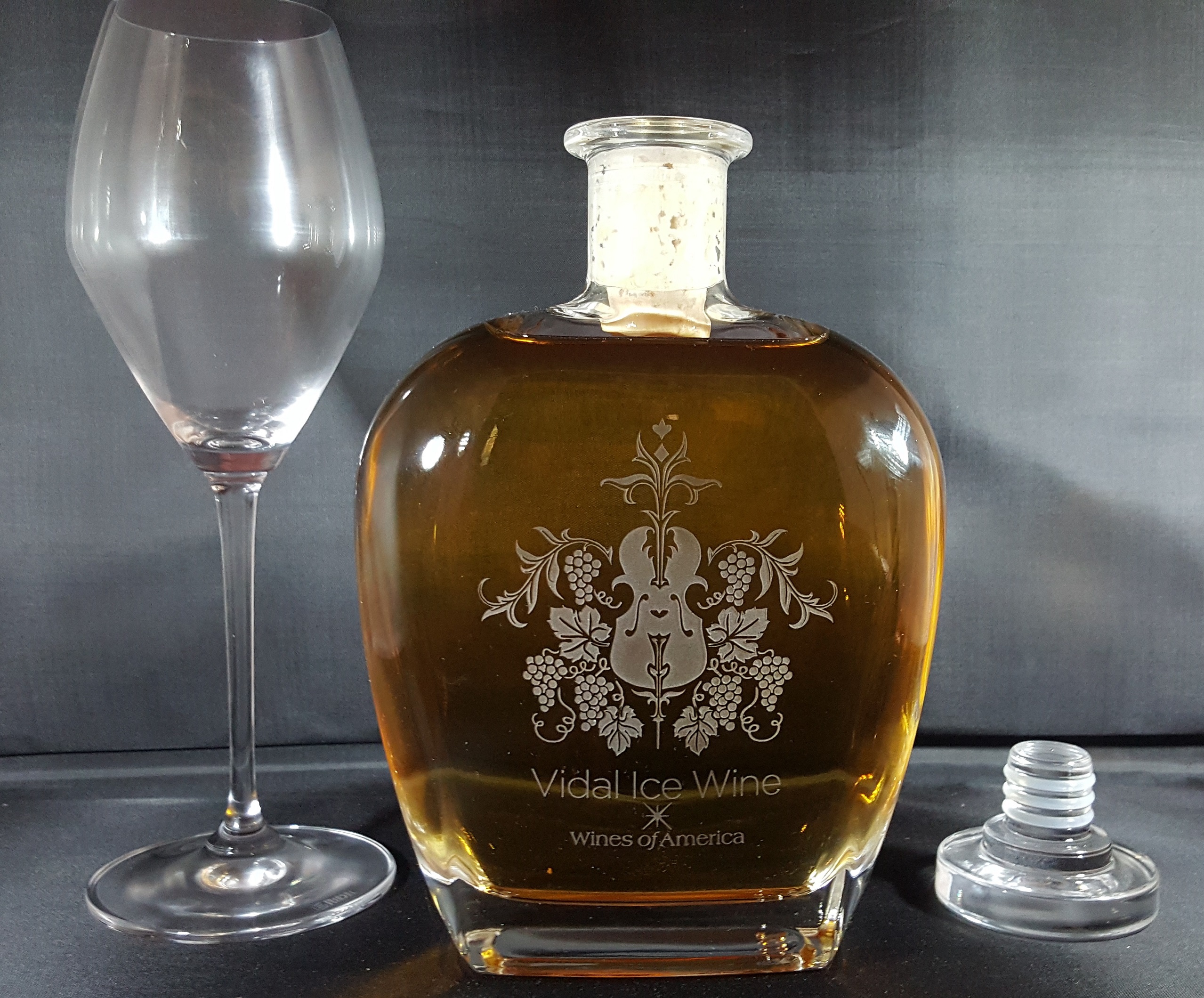 Wines of America also produces some of the world's finest Icewines. Our premier Icewine is made from Vidal grapes and are noted as the best in the world harvested along the shores of Lake Erie and prized by many around the globe.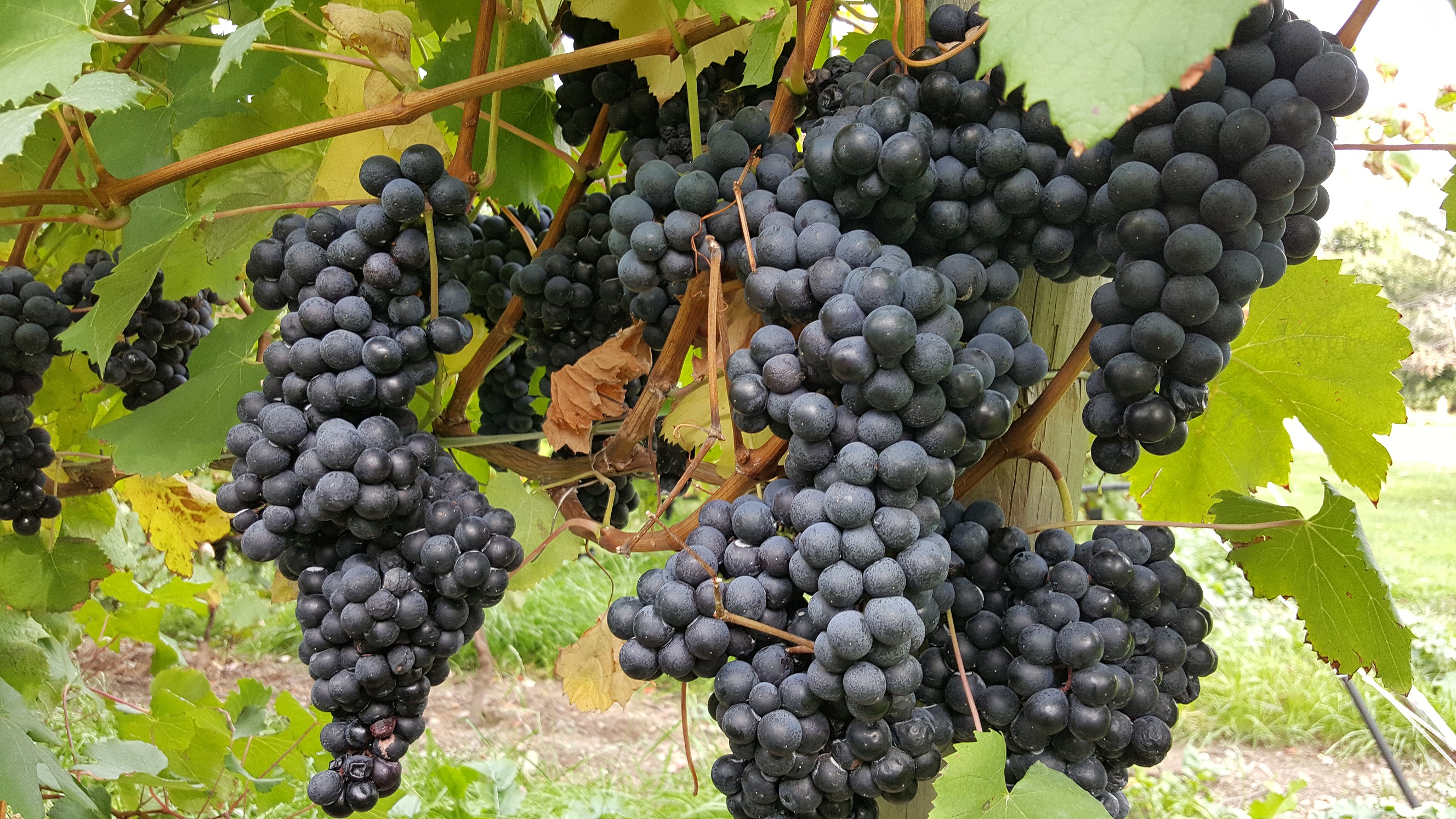 Wines of America also partners for grapes with California, Washington State and New York finger lakes region vineyards to round out it's offerings.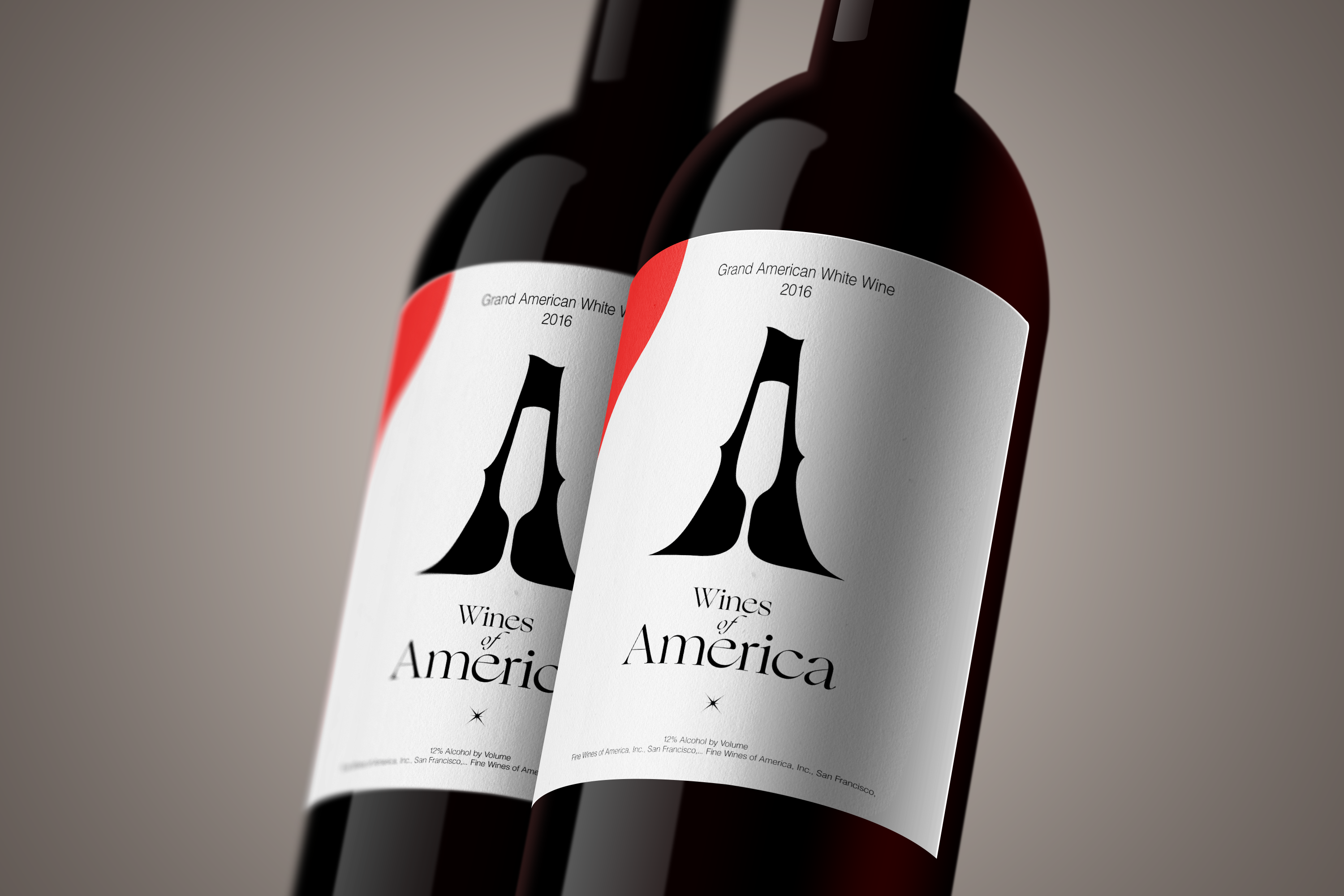 Wines of America. Family crafted artisan wines with a vintage past.
It has been said that dreams can come true if you put in the time and effort. Michael Lisovich knows. When his grandfather, Herbert Tomasek, started Wines of America in 1979, Michael dreamed of joining the business. Mr. Tomasek had been a successful engineer, entrepreneur, and businessman.
After Herbert retired, he used the same traits—curiosity, ingenuity, and effort—to develop Wines of America, offering "Great wines at a Great Price". Sadly, Herbert passed away after establishing his winery, and the operation was sold.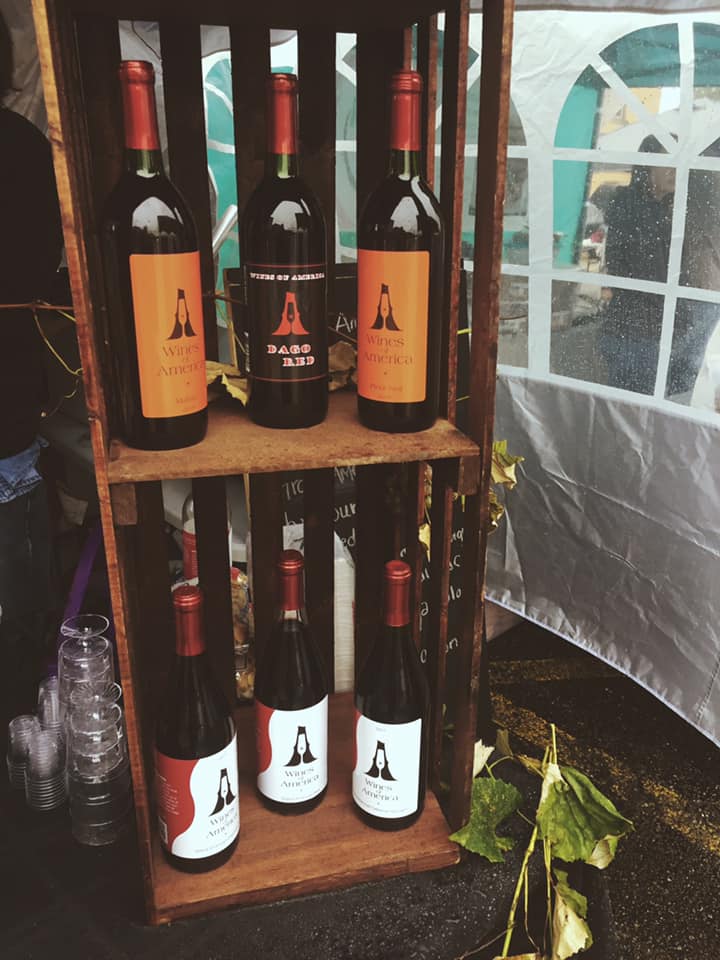 Despite the loss, Michael's dream remained very much alive. A career in the U.S. Marine Corps postponed his plans. But, finally, Michael set about reviving Wines of America.
Michael Lisovich recalls, "From the start, we knew that we could not compete with established American wineries. However, China is the largest wine market in the world. Not only that, many Chinese prefer dry red wine. So, once I had my first batch, I flew to Mainland China and started knocking on doors to set up sales and distribution. Taking only a suit and a few changes of clothes, my suitcases were filled with my wines. I followed by going to Japan, the Caribbean, and then back to the U.S."
Today the company's portfolio includes table wines, fine wines, reserve wines, ice wines, fruit wines, and an international award-winning port. Most of the grapes come from its own vineyards in New York, California and Pennsylvania. It also maintains partnerships with select farmers, including Bill Chessman the patriarch of Erie, PA wine country.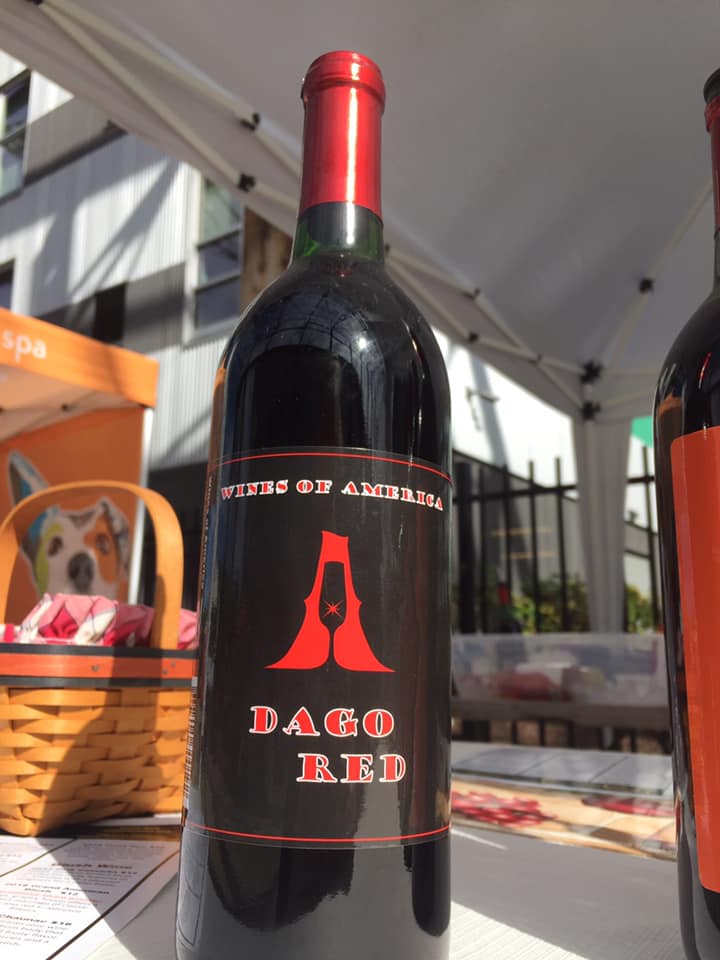 As the company has grown, so has the family's involvement. Michael's daughter Janice Carpenter directs Marketing. Son-in-law Greg Carpenter manages Operations. And the fourth-generation member of the Tomasek family tree, Michael's granddaughter Faith, helps wherever and whenever she can.
After many years, Herbert Tomasek's brand of "Great wines at a Great Price" is back and better than ever. As a family business working closely together, Michael's remarks about their dynamics are, "The personalities in the family compliment each other. They blend like fine wine. Everyone pitches in but also knows their part."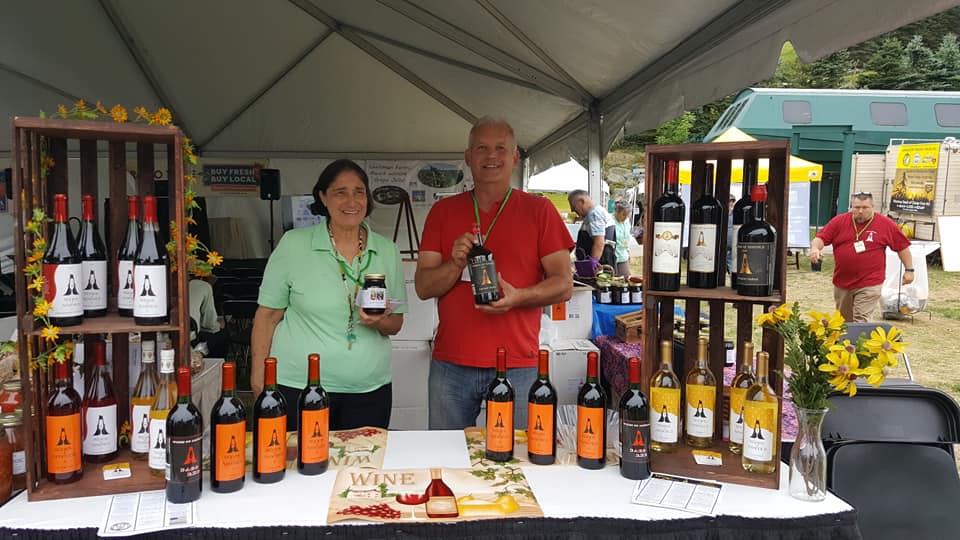 What makes Wines of America so special? Michael Lisovich says, "We let the grapes shine, if they're not bright enough on its own and we have to add a lot of sugar to make it palatable, we will skip it that year. We use minimal sulfites and preservatives. In addition, our wines are crafted from start to finish to ensure quality, consistency, and taste."
Michael Lisovich is especially proud of his Crimson Harbor port. "Other companies purchase brandy to mix with their wine. We make our own brandy in small batches. We have a special way of fermenting it so that our port comes out smooth and delicious."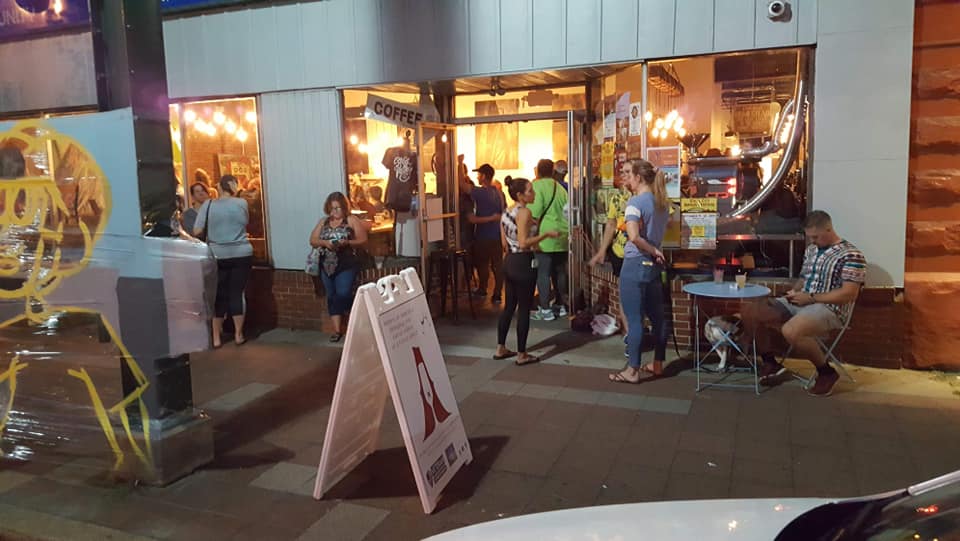 It's not just Michael's opinion. Recently, the Great American International Wine Competition was held in Rochester, NY. The 53 judges included sommeliers, educators, enologists, winemakers, retailers, importers, and wine industry writers and consultants.
Over 1,000 wineries from Germany, France, Italy, Austria, Canada, and Portugal entered the competition. Wines of America walked away from the competition with four silver medals (including one for Crimson Harbor) and one bronze.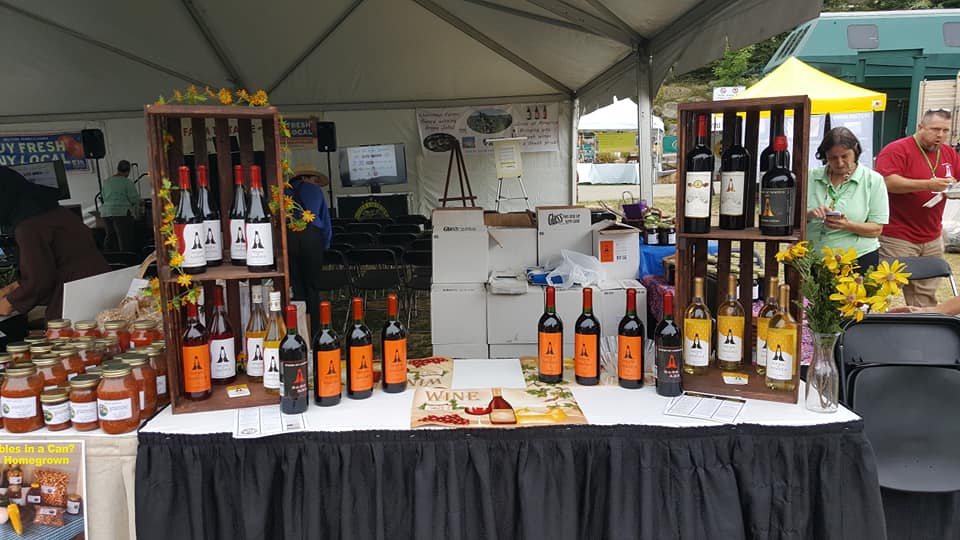 Pittsburgh wine enthusiasts agree, as well. For example, the company's Dago Red is one of the most popular table wines in this ethnically proud town. "With its modest price and excellent taste, we can't keep it stock!" notes Greg Carpenter.
Does Michael have a personal favorite? "Wines are like children, they all have different personalities, but as a proud parent, you love them all."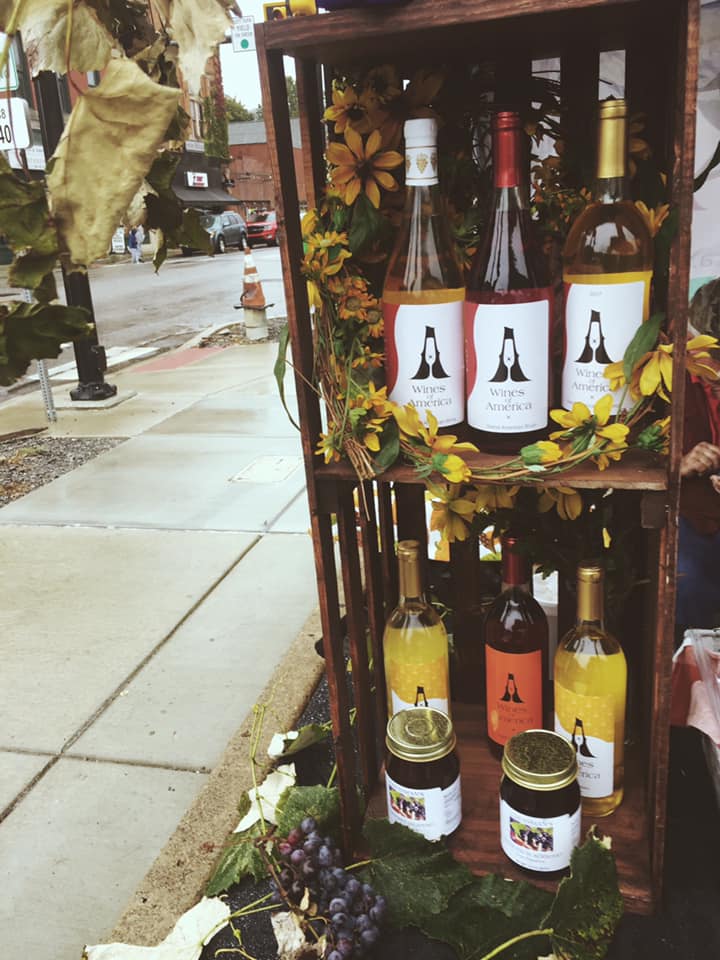 Ultimately, the best way to judge Wines of America is to taste them. They are available through the company's website, http://www.winesofamerica.us, as well as in restaurants and supermarkets. Wines of America can also be found at regional farmers' markets and festivals, as well as Wines of America's new retail location, The Forge, opening in Homestead, PA in late November.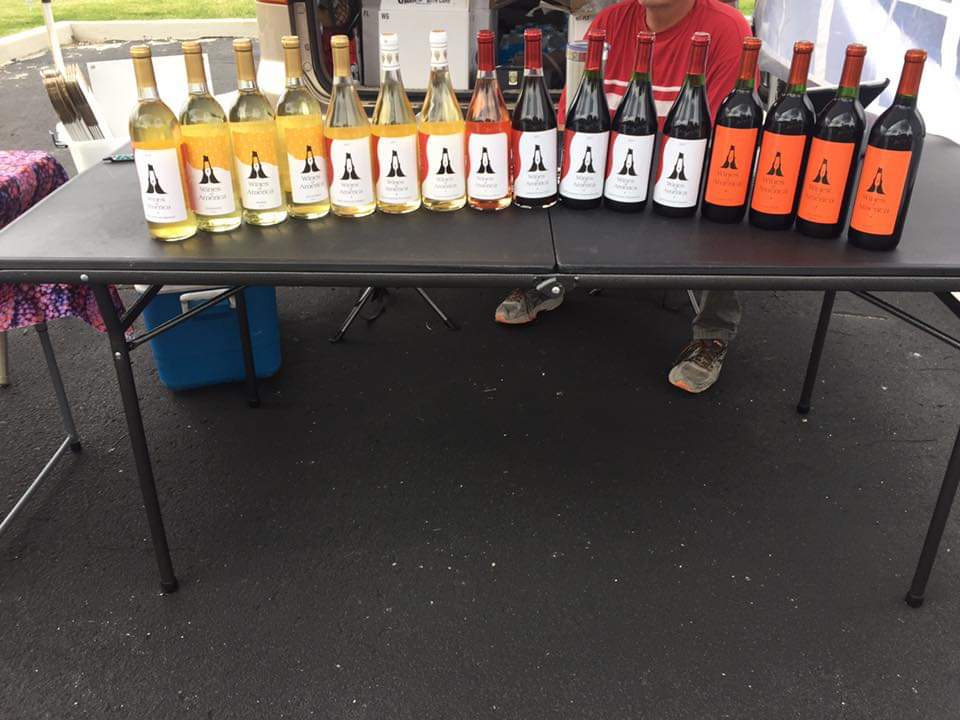 Wines of America. Tastes for Every Season. And Every Reason.
Spreading The Cheer
We are working hard to share our experience internationally through a number of export and distributer partners around the world. We realize that different cultures may have different wine preferences and we will help you create your own unique experience.
Whether you want to distribute our label or create your own, we will work with you to meet your needs. We can custom label our bottles and we can fine tune our wine to meet your local tastes. For larger pre-order sales we can adjust color, sweetness, and alcohol content.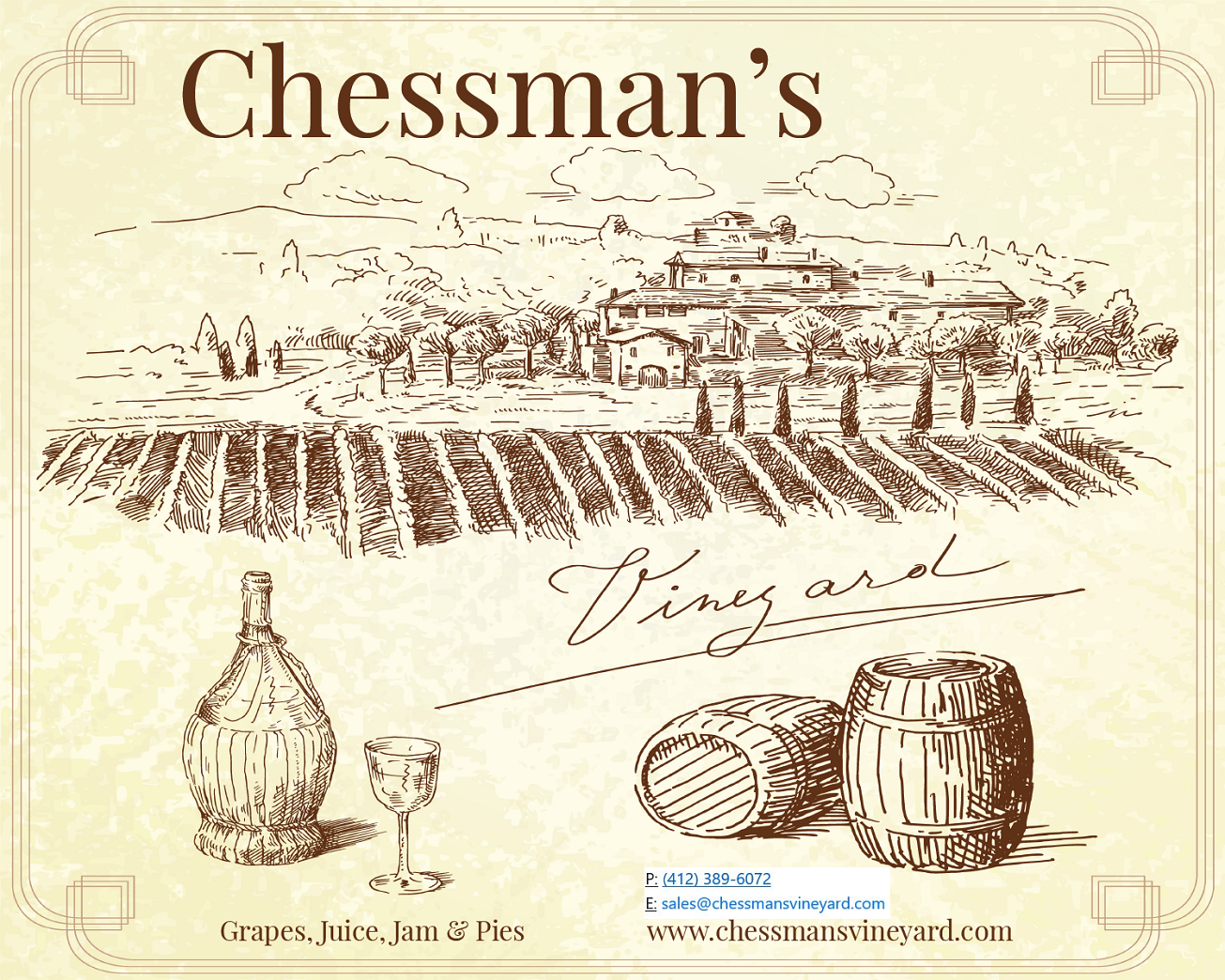 HOUSE wine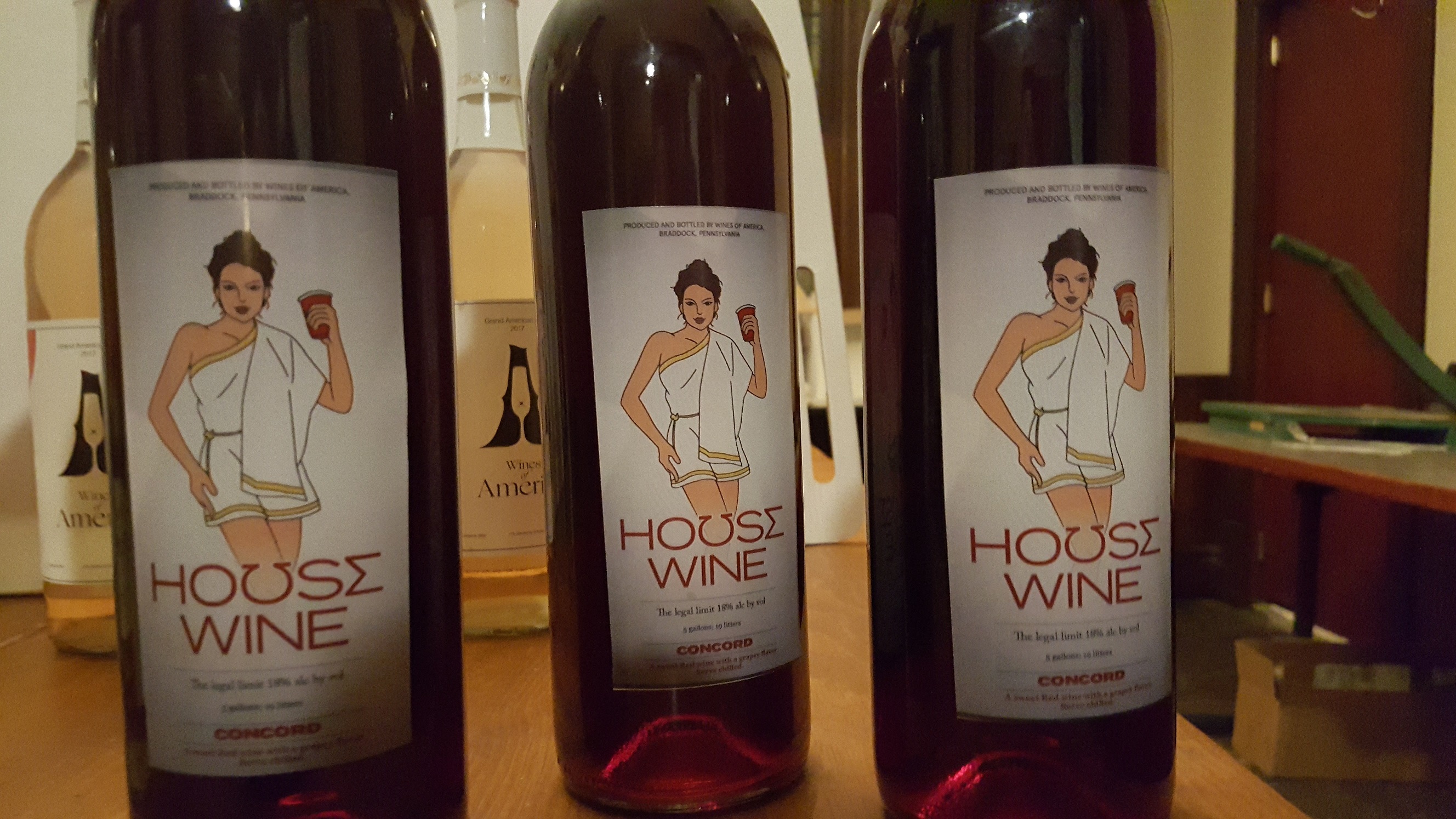 HOUSE wine is coming soon to a fraternity near you. HOUSE wine was developed for fraternities and is also great for parties, receptions, and reunions. HOUSE wine comes in two flavors, Concord and Niagara. HOUSE wine is fermented to 18% Alcohol and comes in 18L bag in a box, 3L pouch & 750ml Bottles. Contact Stephen at (724) 640-1322 for ordering information.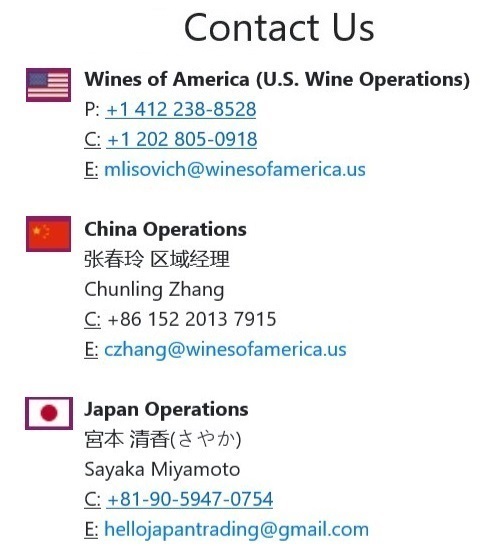 Community
At Wines of America we believe in giving back.

Our Safe Harbor seeks to build and implement a superior, holistic, technology-based approach to address the needs of those who served our great country, when they need it most.

Our nation is experiencing suicides among our US Military Veterans at an alarming rate. Quite often there is a stigma attached to seeking care, especially for psychological health, and in other cases veterans simply don't know how to navigate through the myriad of challenges associated with using veteran assistance programs. In some situations, these at-risk veterans may only need to break the chain of depression by speaking to someone who is like minded, has walked in their shoes, and can guide them to the best solution for help.
Project Bumblebee

Making a safer tomorrow, by making a difference in the war on human trafficking. The Meadows Edge Bumblebee Project's goal is to enable, empower, and unite those who make a difference in the fight against human trafficking through change, collaboration, and the use of intelligent technology solutions to share information and services.
Mon Qua Project

The goal of the Món Quà project is to provide expanded economic opportunities for four groups of ethnic minority women in Cao Bang, Vietnam. We are helping the women turn their handicraft work into a viable and sustainable microenterprise.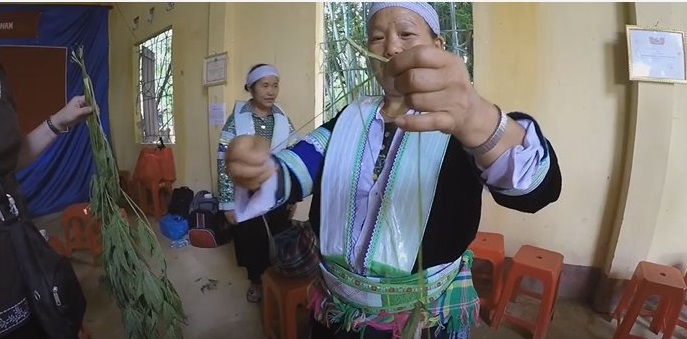 Ultimately, the project hopes to help provide economic security for the women and their families while preserving traditional methods of making the handicrafts. We are currently in search of permanent distribution channels for the women's handicrafts, made of 100% natural hemp. While the project is too small to be "Fairtrade certified", the products are made under fair trade conditions.
Non-Wine Products
Brandy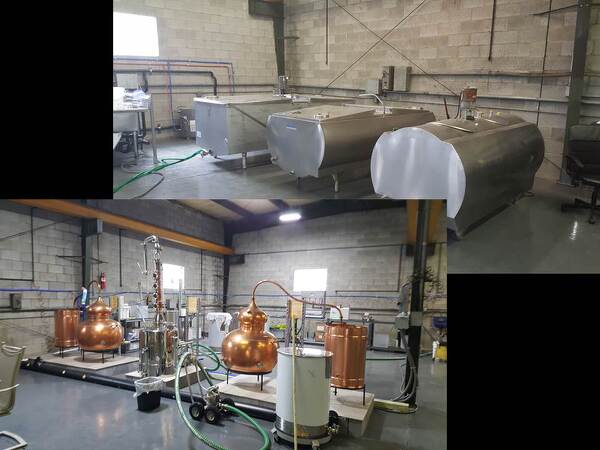 We are working with Lawrenceville Distilling Co. to create the perfect Brandy for our Port Wine. To be able to offer the best Port wine possible we will be making the base wine on site.
Award Winning Jelly
We produce and sell award winning jelly made with love by Diane from the grapes on our vineyard.
* Concord Grape Jelly
* Seedless Blackberry Fruit Preserves
* Rasberry Jalapeno Fruit Preserves (great with cream cheese -n- crackers and eggs!)
Contact Diane at (412) 580-9413 for ordering information.